iOS 8.3 to iOS 9 Release Date Breakdown
Last week, Apple released an iOS 8.2 update for iPhone, iPad and iPod touch. iOS 8.2 is a substantial update but it won't serve as the bridge between iOS 8 and the iOS 9 release later this year. With an iOS 8.3 release confirmed and iOS 8.4 and iOS 9 releases rumored, we want to take a look at what we know about the future beyond the iOS 8.2 release.
In September, Apple released an iOS 8.0 update to replace iOS 7. iOS 8 wasn't on the same level as iOS 7 but it brought a number of new features, enhancements and fixes to the table. It also brought iOS 8 problems to iPhone, iPad and iPod touch users, problems that Apple's been fixing with a series of incremental iOS 8 updates since launch.
The most current for iPhone and iPad is iOS 8.2. The update, which arrived alongside the Apple Watch last week, delivers enhancements, the Apple Watch app for iPhone, and tons of bug fixes for iOS 8 problems. iOS 8.2 is a major update but Apple isn't done.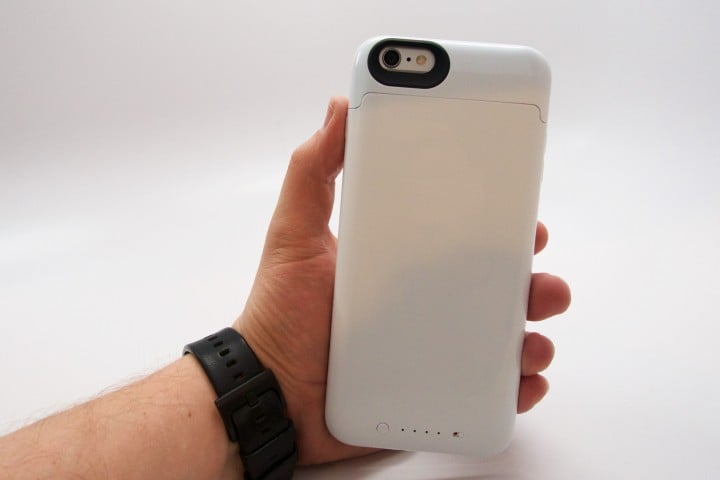 Apple's confirmed an iOS 8.3 release for the iPhone, iPad and iPod touch though it hasn't offered any specific details about its release. iOS 8.3, like iOS 8.2, appears to be much bigger than your average iOS update which puts greater importance on its release. Especially for those dealing with iOS 8.2 problems on the iPhone or iPad.
We've also heard rumors about iOS 8.4, another iOS 8 update, and iOS 9. With that in mind, we want to breakdown the iOS 8.3 to iOS 9 release timeline for iPhone and iPad users and offer an updated look at the whole entire pipeline. We've stitched this timeline together based on rumors and based on Apple's history. Here's how you should expect the rest of the year, from iOS 8.3 to iOS 9, to play out.
iOS 8.3 Release
iOS 8.3 has been extremely busy since our last look at the big iOS release picture. The update is currently in its third beta though the iOS 8.3 beta 3 isn't your standard beta update.
In the buildup to March's Spring Forward event, we had heard that Apple would release a public iOS 8.3 beta. The company did not announce the beta on stage during its event last week but it did quietly confirm a public Apple Seed beta program for iOS with the release of iOS 8.3 beta 3.
The iOS 8.3 beta 3 is open to iPhone, iPad and iPod touch users who have an Apple ID. The beta is free and it allows you to get the software on board a device ahead of the public release. The public beta allows iPhone and iPad users to test new features and it also allows them to share feedback with Apple ahead of the inevitable public release.
Apple's iOS 8.3 beta 3 hasn't revealed anything about the public release. Rumor has it, Apple will release at least one more beta (which means another public beta) before it pushes the update to the public-at-large. It's not clear when iOS 8.3 beta 4 will come out though Apple typically puts a few weeks between its beta releases which means that we could potentially see an arrival in March.
A public iOS 8.3 release date hasn't been rumored though with a public beta just getting started, we could still be a few weeks away (at least) from an iOS 8.3 release date.
Thanks to Apple's beta and a number of leaks, we've been able to put together an extensive look at the iOS 8.3 update's feature set. It will be much larger than a standard iOS update.
Apple's iOS 8.3 beta 3 reportedly comes with the new Apple Watch app that arrived with iOS 8.2, new filters for conversations in Messages, and a "Report Junk" feature that allows users to report messages from unknown contacts.
It's also confirmed to have wireless support for CarPlay on board, better support for two-form authentication for Google apps like Gmail and according to 9to5Mac, it's also going to bring some small changes to Emoji, links to the Mayo Clinic in the Health app, and Apple Pay support for China.
The company's iOS 8.3 beta 2 arrived with new language support for Siri including support for Danish, Dutch, Portuguese, Russian, Swedish, Thai, Turkish, and English for Indian users. iOS 8.3 should also bring some improvements to Siri's voice which can be heard in the video below.
Now, this is doesn't mean that every single one of these features will make it to the final version of iOS 8.3. Everything is dependent on the testing process and there's always a chance that Apple will strip some features out of the next beta or the final copy. Until Apple releases the GM, we won't know.
iOS 8.4 Release
Apple's reportedly working on an iOS 8.4 update for iPhone, iPad and iPod touch as well though unlike iOS 8.3, it's not confirmed. A report from February outlined some potential iOS 8.4 details including the arrival of a new Music service to rival Spotify, a release in the summer, and a number of sightings in backend analytics. The sightings confirm that the update is in testing but that doesn't mean that Apple is going to release it to the public.
There is always a chance that Apple will roll iOS 8.4 into the iOS 9 update that's rumored for later this year so until the iOS 8.4 update hits beta or is released to the public, there's going to be a ton of question marks hovering over its release. Anything is possible, especially now that a new Apple TV release is all but confirmed for the summer.
iOS 9 Release
Early iOS 9 release rumors unsurprisingly put the iOS 9 release in the fall. With WWDC now all but confirmed for June, there's a good chance that we'll see Apple debut the software there ahead of a release alongside the rumored iPhone 6s later this year.
We know that Apple is already testing iOS 9 in a small capacity and a recent 9to5Mac report suggests that the focus of iOS 9 won't be adding new features. Instead, iOS 9 will reportedly focus on fixing bugs and improving performance and the stability of the iPhone and iPad. The iOS 9 update details should come into focus in the June at WWDC though rumors should continue to flow in the lead up to Apple's big developer event.
The iOS 9 update is also expected to be included in Apple's public beta program. The public beta will apparently start this summer, likely after WWDC 2015, and it could allow thousands of iPhone and iPad users that aren't registered in the beta program to try the software out ahead of its fall arrival alongside a new iPhone. The arrival of the iOS 8.3 public beta all but confirms this approach.
We've heard that Apple might approach the iOS 9 beta the same way that it approached iOS 8.3. Apple's iOS 8.3 beta was released to paying developers first before it headed out to the public. While nothing is confirmed, some believe that Apple will take a similar approach with iOS 9.
So, to recap, here's how the current iOS release breakdown looks:
iOS 8.3 release with wireless AirPlay & more. An iOS 8.3 release is unknown though iPhone and iPad users should expect at least one more public beta.
iOS 8.4 release with Spotify competitor in summer though a release isn't confirmed.
iOS 9 release in the fall after a public iOS 9 beta this summer.