iOS 8.3 Update: 5 Things You Need to Know Now
Today, Apple's iOS 8.3 update took another big step towards its public release for iPhone, iPad, and iPod touch. And with the iOS 8.2 successor starting to heat up, we want to take a look at what you need to know right now about the iOS 8.3 beta and the upcoming iOS 8.3 release for devices running Apple's iOS 8 operating system.
In the months since the initial iOS 8.0 release, we've seen Apple trot out a number of new iOS 8 updates. These updates have mainly been focused on bug fixes though a few of them, iOS 8.1 and iOS 8.2, have also delivered new features and enhancements. Since launch, Apple's rolled out seven iOS 8 updates and it's showing no signs of slowing down.
A little over two weeks ago, Apple brought the iOS 8.2 update out of its closed beta. iOS 8.2 brings the company's Apple Watch application, a ton of enhancements and bug fixes for iOS 8 problems. iOS 8.2 serves as the company's most current version of iOS 8 firmware though it's going to replaced later this year by new software.
Right now, we know of at least one update that's in Apple's iOS pipeline. (Apple is rumored to have iOS 8.4 and iOS 9 updates planned for 2015.) That update? iOS 8.3, an update that was dumped into a closed beta for developers several weeks ago and one that's now available in beta form to anyone with an Apple ID. iOS 8.3 is an intriguing update and today, we've seen the iOS 8.3 release pick up quite a bit of steam.
With that in mind, we want to take a look at what we think iOS 8 users need to know right now about the iOS 8.3 beta, the iOS 8.3 release date, and more.
iOS 8.3 Beta 4 Now Available
The first thing you need to know about the iOS 8.3 update right now is that Apple's fourth iOS 8.3 beta is now available. The iOS 8.3 beta 4 update, which is available to the public and to developers, comes two weeks after Apple released the iOS 8.3 beta 3 update for developers and those interested in joining the Apple Beta Software program to test the software ahead of time. This is the second public iOS 8.3 beta.
Developers can find the software in the iOS developer center while non-developers can head over to Apple's Beta Software website to get started with Apple's latest iOS 8.3 beta.
iOS 8.3 Beta 4 Features
So what's new in the iOS 8.4 beta 4? From what we can tell, not much. The change log says that it brings bug fixes and enhancements to iOS 8.3 beta users. 9to5Mac reports that the CarPlay settings menu has disappeared for unknown reasons in beta 4. iOS 8.3 is expected to bring wireless support for CarPlay, a huge upgrade for those that use their software in the car.
The publication also notes that a new feature that will allow users to download free apps and music without a password is still not functional inside the iOS 8.4 beta 4. It also notes that Apple's removed the "Beta" tag from the iCloud Photo Library feature that's been in beta for several months now. The company has also changed the name of new "filtered messages" tab to "unknown senders."
The update is still very young so it's possible that more changes will surface.
Be Careful
Before you head over to Apple's website to download the latest iOS 8.3 beta 4 software, note that there are some reasons why you might want to skip the iOS 8.3 beta 4 update. Beta software isn't for everyone, especially those of you who only own one iPhone or iPad. You also might want to consider avoiding it because an official iOS 8.3 release for iPhone, iPad and iPod touch might be around the corner.
iOS 8.3 Release Date
Apple's new iOS 8.3 beta 4 doesn't reveal anything about the public iOS 8.3 release but rumor has it, Apple will release the iOS 8.3 update to the public after this iteration. That's not confirmed and release dates can certainly change based on the testing process but the source has a fairly solid track record and there's a good chance that we could see the real deal hit iPhones, iPads, and iPod touches in the near future.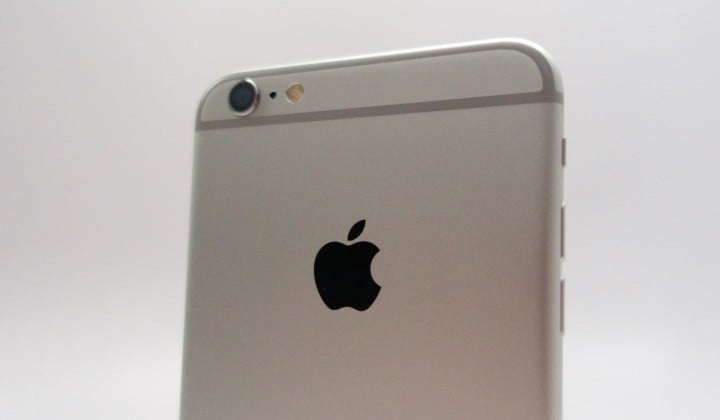 We typically see Apple put some space between its final beta and the public release so it could be a few weeks (and perhaps another beta) away from rolling out to the public. Apple always releases its iOS updates during the working week (Monday-Friday) around 10AM PST. So, we'd start keeping an eye out once we've put a bit of space between today's iOS 8.3 beta 4 release.
At this point, with a public release getting closer, there's less incentive to download the iOS 8.3 beta. There are some nice features on board but as we've pointed out, the risk probably outweighs the reward for most people especially now that we're four betas deep into the process.
iOS 8.3 Features & What's Next
While Apple's made some changes, iOS 8.3 still looks like it will be a substantial release for the iPhone, iPad and iPod touch.
The beta reportedly comes with the new Apple Watch app that arrived with iOS 8.2, new filters for conversations in Messages, and better support for two-form authentication for Google apps like Gmail. It's also going to bring some small changes to Emoji, links to the Mayo Clinic in the Health app, and Apple Pay support for China.
Other iOS 8.3 features include new language support for Siri including support for Danish, Dutch, Portuguese, Russian, Swedish, Thai, Turkish, and English for Indian users. It should should also bring some improvements to Siri's voice and a new Hey Siri feature that allows users to easily switch to speakerphone. It's shaping up to a large update and with a beta 4 now out, iPhone and iPad users should start keeping tabs on its progress.
As for the future, we could see Apple push out an iOS 8.4 update this summer though there's a chance that the company will simply wrap it, and its features, into an iOS 9 release this fall.