7 iOS 8.3 Update & Release Predictions
With an iOS 8.3 update for iPhone, iPad and iPod touch inching closer, we want to take a look into our crystal ball and offer some iOS 8.3 release predictions to those of you currently on iOS 8.2 and those of you hanging around on an older version of iOS.
In the past few weeks, iPhone and iPad users has been fixated on two iOS 8 updates. One, the iOS 8.2 update that rolled out a couple of weeks ago with bug fixes, enhancements and the Apple Watch. The other, the massive iOS 8.3 update that's confirmed for release thanks to a closed, and open, beta process. iOS 8.2 is Apple's most current iOS 8 update and iOS 8.3 figures to replace it sometime later this year.
The iOS 8.3 update was first released into the beta program in early February. That beta was seeded to developers in Apple's closed beta program and it shed some light on Apple's eventual iOS 8.2 successor. Since then, Apple's rolled out three more iOS 8.3 beta updates including iOS 8.3 beta 3 and iOS 8.3 beta 4, both of which are available to the public. This is the first time that Apple's offered an iOS beta outside of its developer program.
Thanks to the series of iOS 8.3 beta updates, we've started to get a good read on many of the features set to arrive with its public iOS 8.3 release for iPhone, iPad and iPod touch. And thanks to iOS 8.3 rumors, we have some insight about what Apple might be planning behind the scenes.
With an iOS 8.3 release clearly inching closer, we've been getting a ton of questions about Apple's latest update. People want to know what will be on board and they want to know when it will be released. Apple's silence makes some of these details difficult to predict. Armed with rumors and Apple's iOS release history, we want to take a shot at predicting the outcome of Apple's iOS 8.3 release.
iOS 8.3 Release Date in April or May
One question that continues to come up in the aftermath of the iOS 8.2 update is one about the iOS 8.3 release date. You know, the public iOS 8.3 release date that Apple still hasn't announced. Apple's specific iOS release dates are extremely hard to predict though we've heard some rumors that have helped to shape our own expectations.
According to BGR, a credible source when it comes to iOS releases, Apple is (or at least was) planning to release the iOS 8.3 update to the public after iOS 8.3 beta 4. The report doesn't offer a definitive release date, probably because it's dependent on internal testing and its beta testing, but it's clear that an iOS 8.3 release is probably coming soon rather than later.
With iOS 8.3 beta 4 out, an Apple Watch release in the works for late April, a possible iOS 8.4 update rumored for the summer, and an iOS 9 beta likely in June, we're confident that we'll probably see an iOS 8.3 release take place in April or May. We wouldn't even be surprised if the update landed before the Apple Watch release on April 24th to tie up loose ends.
One More iOS 8.3 Beta, At Most
With four private developer betas and two open betas under its belt, Apple's made substantial progress since February. And while rumors point to a public release after the fourth beta, we could definitely see Apple rolling out another iOS 8.3 beta just to make sure that the update is ready for primetime.
According to iOS 8.3 beta users, there are still some bugs that need to be worked out before its public release. It's important to note that the iOS 8.3 beta bug list has been trimmed tremendously since the iOS 8.3 beta 1 update's arrival in early February. From what we're hearing and seeing, iOS 8.3 beta 4 is actually very stable, a sign that we could be close to a public release.
At the very most, we'd expect one more public/private iOS 8.3 beta, an iOS 8.3 beta 5, before Apple finally takes the beta tag off of this update. If that does happen, we'd expect the iOS 8.3 beta 5 to be the final beta release before the final release rolls out to iPhone, iPad and iPod touch owners all over the world.
No iOS 8.3 Release Announcement
With a Spring Forward event now behind us, we expect the next major Apple announcements to come at WWDC 2015 in June. Rumor has it, Apple will be announcing a new Apple TV and we'll probably see it outline new updates for iOS and OS X. Unless Apple decides to push the iOS 8.3 beta into the summer, we don't see iOS 8.3 getting the same kind of star treatment that its iOS 8.1 and iOS 8.2 updates got on stage.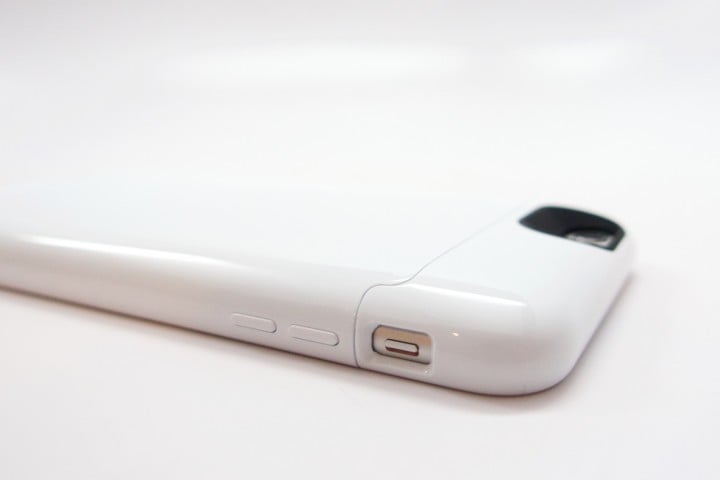 The only time Apple relays specific iOS release dates is on stage at media events. Otherwise, it rolls them out whenever it feels like they are ready for public consumption. This is a pattern that Apple's used for many years now and it's one that iPhone and iPad users around the world have grown accustomed to. We expect Apple to follow protocol and keep an iOS 8.3 release date in the dark, right up until the release date itself.
We could certainly see some rumors emerge ahead of time but we doubt we'll see any kind of announcement out of Cupertino.
Familiar Release
We don't think Apple will drift too far from its usual iOS release pattern. Look for the iOS 8.3 update to arrive sometime between Monday and Friday in around 10AM PST.
This is the Apple standard and there's no reason to believe that Apple will all of a sudden change things up now. So if you don't see the update during the week, there's no need to check your phone or tablet on the weekend.
A Substantial Update for iPhone & iPad
We're expecting another massive iOS 8 update for iPhone, iPad and iPod touch users. Thanks to rumors and the iOS 8.3 beta process, we've learned about a number of new features that are set to accompany Apple's iOS 8.3 release. And while the company could certainly strip out some features between now and the iOS 8.3 release date, we're expecting iOS 8.3 to be much larger than your average iOS update.
Here's what we think will come with the iOS 8.3 update for iOS 8 users:
New filters for conversations in Messages
Better support for two-form authentication for Google apps like Gmail
Changes to Emoji
Links to the Mayo Clinic in the Health app
Apple Pay support for China
Significant upgrades to Siri
Wireless CarPlay
Bug fixes
Security enhancements
This won't be your standard bug fix update.
iOS 8.3 Problems
We're not expecting iOS 8.3 installation issues to be on par with iOS 8.0 installation issues though there will almost certainly be more than a few people that run into problems on day one.
We're expecting other iOS 8.3 bugs to emerge from the cracks as well. iOS updates, particularly bigger updates like iOS 8.3, tend to come with their own set of issues. iOS updates are rarely bug-free, even when they bring tons of bug fixes for lingering problems. iOS 8.3 will almost certainly bring some problems of its own and it will likely allow for some iOS 8 problems to linger.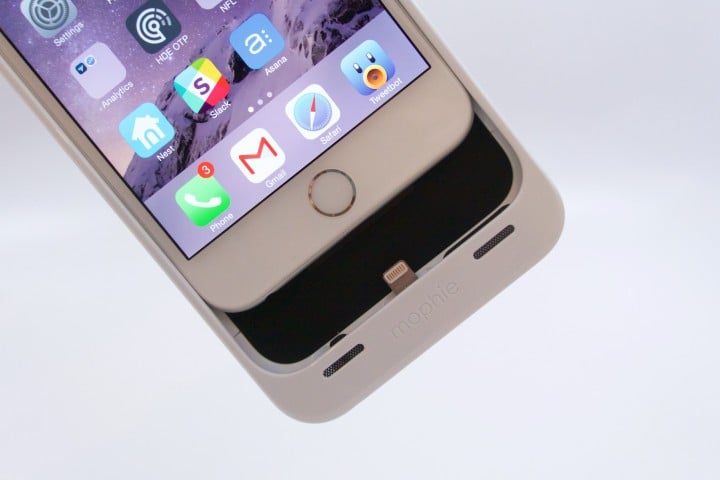 We do not, however, expect iOS 8.3 to be riddled with bugs. The update is going through a lengthy beta process and one that's open to the public-at-large. Apple's current iOS update, iOS 8.2, is also stable across most devices, a sign that Apple's made significant progress since the iOS 8.0 release back in September.
More iOS 8 Updates
We would not expect iOS 8.3 update to be the last iOS 8 update, even if Apple fails to deliver its rumored iOS 8.4 update for iPhone, iPad, and iPod touch. iOS 8.4 is rumored to have a new Spotify-killer music service on board though it's possible that Apple will push the feature to its upcoming iOS 9 update.
We usually see the company roll out one last bug fix before it pushes out its next big iOS upgrade which, in this case, is iOS 9. The iOS 9 release probably won't come until the fall which means that Apple will have plenty of time to fix lingering iOS 8 problems. We'd be surprised if iPhone, iPad and iPod touch users went from iOS 8.3 to iOS 9.