iOS 8.4 for iPhone & iPad: 10 Things to Know Before WWDC
We're less than a week away from the start of WWDC 2015 in San Francisco which means we're less than a week away from Apple's keynote. There, the company is expected to unveil a number of new products including its iOS 8.4 update for iPhone, iPad and iPod touch. With just days to go, we take an updated look at what you need to know about the iOS 8.4 release ahead of WWDC.
Apple's WWDC keynote is expected to include a number of unannounced products including a new streaming music service called Apple Music, a new version of OS X for Mac, and an iOS 8 replacement called iOS 9. It's also expected to include at least one product that's already been announced.
That product is iOS 8.4, an iOS 8 update that Apple confirmed shortly after the arrival of its iOS 8.3 update back in April. Apple hasn't confirmed the iOS 8.4 update for Monday's WWDC keynote but reports says that it will share the stage with the iOS 9 update that will likely replace it later this year.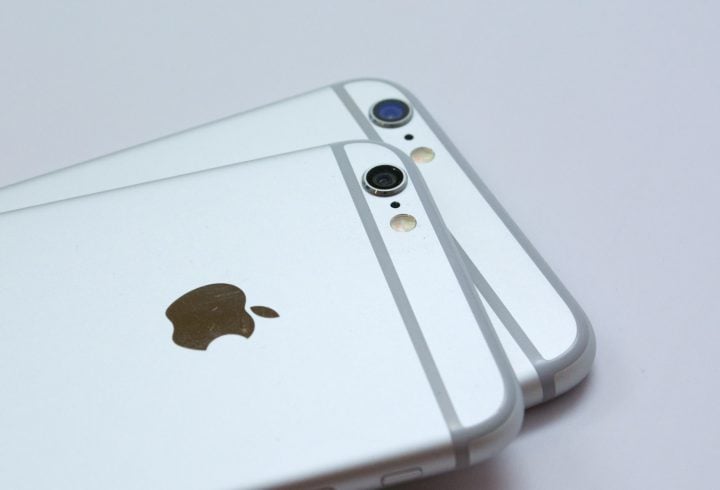 With just days to go before Apple and its developer partners take over the Moscone Center, we've been getting a ton of questions about iOS 8.3, iOS 8.4, and iOS 9. Some people are excited, others are worried. New software has a tendency to do that, especially iOS 8 updates. iOS 8 hasn't exactly been kind to some iPhone and iPad users since its arrival in September.
We still don't have the full iOS 8.4 picture but we do have a ton of information and today we want to take a look at the most important things to know if you're at all interested in Apple's upcoming iOS 8.4 update for iOS 8 powered iPhones, iPads and the fifth-gen iPod touch.
iOS 8.3 Review Update
The first thing that iPhone, iPad and iPad users need to know about iOS 8.4 ahead of WWDC is that its predecessor, iOS 8.3, is extremely stable on the iPhone 6, iPhone 6 Plus, iPhone 5s, iPhone 5, iPad Air 2, iPad Air, iPad 3, and iPad mini 2. We've been using the update for well over a month and it has been outstanding, particularly on the iPhone 6 and iPhone 5. We're also become comfortable with the new emoji keyboard.
We continue to get iOS 8.3 questions from iPhone and iPad users. Most of those users are currently on iOS 7 and are curious about making the jump after spending a month or so combing through iOS 8.3 feedback. Each situation is different but we'll say this.
iOS 8.3 is stable and there's a chance that iOS 8.4 will be even more stable than its predecessor. That said, every single iOS update, be it iOS 8.3 or iOS 8.4, poses a threat to your device. Especially if that device is old like the iPhone 4s or iPhone 5.
If You Install iOS 8.3 Right Now, There's No Going Back
Once you install the iOS 8.3 update through iTunes or Over-the-Air through your device's settings, there's no going back. This isn't Android. You're not going to be able to flash iOS 8.2 or iOS 8.1 on your iPhone or iPad. Once you get iOS 8.3 on board, you're stuck. This makes your decision a little bit harder, especially with an iOS 8.4 release on the horizon.
You Should Be Able to Try iOS 8.4
Once Apple releases iOS 8.4, something that's expected to happen next month, you should be able to trial the update on your iPhone or iPad.
What we mean by that is, you should be able to download the iOS 8.4 update, use it for a few days, and then downgrade back to iOS 8.3 if you're not comfortable with it. Apple's downgrade loophole is typically open for a couple of weeks before the company stops signing off.
That's something to keep in mind as we approach the iOS 8.4 release. Apple's iOS is not as open as Android but this is a nice option to have.
iOS 8.4 Release Date Gets Specific
Apple hasn't outlined the iOS 8.4 release date just yet but all signs point to an arrival after the company's keynote on June 8th.
Credible reports suggest that while Apple originally planned to release the update shortly after its keynote on Monday, those plans changed. Instead, the company will reportedly release the iOS 8.4 update in the last week of June. That release could come after another iOS 8.4 beta update for developers and those in the Beta Software Program.
It's not yet clear if Apple will confirm a specific iOS 8.4 release date on stage at WWDC or if it will leave the release open-ended due to testing. We'll find out one way or another on Monday. At this point though, expect it to arrive in late June.
Apple Music
One of the key elements of iOS 8.4 doesn't appear in the iOS 8.4 beta. That feature is something called Apple Music, a new streaming music service that Apple will pit against the likes of Spotify and Pandora.
The features found in iOS 8.4 right now are laying the groundwork for the service that's going to be a product of Apple's billion dollar purchase of Beats Music.
According to 9to5Mac, the service will cost $10 per month though it seems Apple will be offering a free trial to those that don't wish to subscribe up front. Free trials are expected to last anywhere from one to three months.
Apple is expected to make the feature available in a number of different regions including the United States. A full list of launch countries remains unknown though.
iOS 8.4 Features
If you've been following the iOS 8.4 beta, you know that iOS 8.4 is centered around Apple's plans for music. The biggest changes coming in iOS 8.4 are the changes Apple's making to its Music application.
Those changes center around UI changes, a substantial makeover for iTunes Radio, a new social platform that ties into DJs and other artists, and more.
For a rundown of the latest iOS 8.4 beta, take a look at this thread. You can also watch the video above which outlines some of the changes coming in iOS 8.4.
iOS 8.4 Won't Be Perfect
iOS 8.4 is expected to come with bug fixes and enhancements but it won't fix every single iOS 8.3 problem nor will it fix every single lingering iOS 8 problem.
First, know that the iOS 8.4 update should be stable for a lot of people. It has spent several weeks in a beta and it's going to build on a solid foundation. Again, iOS 8.3 is extremely stable on all of our iPhones and iPads. iOS 8.4 will not, however, be stable for everybody.
It's impossible to predict exactly what iOS 8.4 will bring to the table but iOS updates are never perfect. Some of you will run into iOS 8.4 issues on day one and in the weeks after its release.
Preparedness & Fixes
There's no way to guarantee that you will not run into issues but you can cut down the risk by preparing yourself, and your device, ahead of the iOS 8.4 update.
It's still pretty early but there are some steps that you should be thinking about ahead of WWDC and ahead of the iOS 8.4 release. Keep these steps and tips in mind as we approach the iOS 8.4 release. (They're for iOS 8.3 but they'll apply to iOS 8.4 as well.)
You'll also want to keep these fixes for common iOS problems in mind. iOS updates always exhibit similar problems: Battery life drain, Wi-Fi issues, Bluetooth problems. We have some fixes that you'll want to absorb so that you're prepared before the iOS 8.4 update's release. Again, there's no way to tell what will break if you install the update.
iOS 8.4 Jailbreak Release Status
Know that an iOS 8.4 jailbreak release is possible but also know that we may not see one released for Apple's next iOS 8 update. Nothing is guaranteed.
Developers failed to release an iOS 8.3 jailbreak. And while we know that iOS 8.4 has been jailbroken, the person in possession of it hasn't released it to the public and there's a good chance that he never will.
So, you'll want to keep an eye out for news as we approach WWDC. You'll also want to stay cautiously optimistic as we start pushing into late June.
iOS 9
Finally, know that you'll be able to catch a glimpse of iOS 8.4's likely successor during Apple's keynote event on Monday. iOS 8.4 will reportedly share the spotlight with iOS 9, an update that's not expected to touch down until the fall.
Furthermore, know that iOS 9 might be out before iOS 8.4. In beta form, that is. iOS 9 beta should be out soon after Monday's keynote giving Apple's army of testers the chance to use the software ahead of its public release.
It's also worth noting that iOS 8.4 may not be the last stop for older devices like the iPad mini 1 and iPhone 4s.
Apple will apparently offer iOS 9 to several of its older devices and we should find that out for sure during Monday's keynote address. The iOS 9 beta should tell us which devices will be moving off iOS 8.4 later this year.

As an Amazon Associate I earn from qualifying purchases.