iOS 8.4 on iPhone 6: Impressions & Performance
As promised, Apple's released iOS 8.4 for iPhone, iPad and iPod touch bringing bug fixes and its new Apple Music platform to iOS 8 users around the world. We've been using iOS 8.4 on iPhone 6 for a few hours now and here are our first impressions of Apple's latest iOS 8 upgrade.
In April, Apple confirmed an iOS 8.4 update for iPhone 6 though it didn't outline a public release date for what could be the last iOS 8 update before iOS 9 arrives later on this year.
At WWDC 2015, Apple showed off iOS 8.4 and the new Apple Music service that will compete with Spotify, Rdio, Pandora, and more. It also confirmed an Apple Music release date for June 30th. That meant that iOS 8.4, the update that delivers Apple Music to iOS users, would have to come out before the end of that date.
Earlier this week, Apple confirmed the iOS 8.4 release date for June 30th and the iOS 8.4 release time for 8AM PST. The release time is much earlier than your standard iOS release time. That's because the company launched its new Beats 1 show at 9AM PST.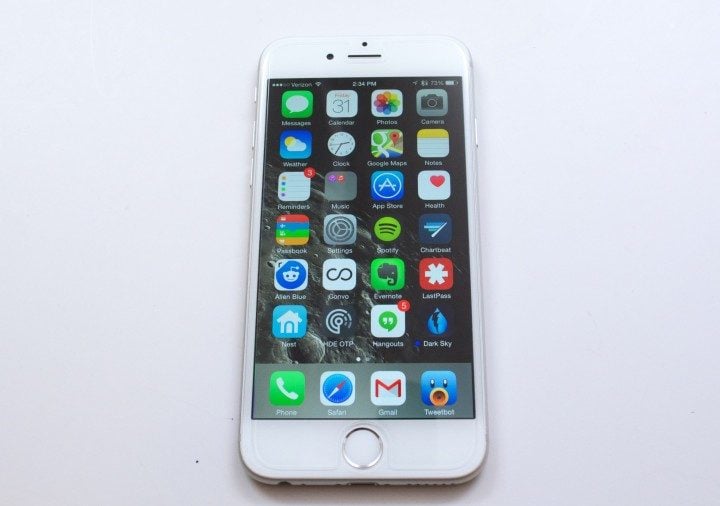 iOS 8.4, as promised, is now out for all iOS 8 users. And like a good guinea pig, I downloaded the iPhone 6 iOS 8.4 so that I could provide feedback to all of you. Remember, there are some very valid reasons to avoid the iOS 8.4 update today.
These initial iPhone 6 iOS 8.4 update impressions don't serve as a final review but they should help those of you who are struggling with the decision to download iOS 8.4 right now or wait a few days for the smoke to settle. Here are my early impressions of iOS 8.4 on iPhone 6.
iOS 8.4 Installation
I'll admit, I was a little nervous about today's release. Tons of people were interested in iOS 8.4 in the buildup to its release thanks to Apple Music and WWDC. And when there are tons of eyes on an update, that usually spells trouble for those of us that like to download updates the second they arrive. It also didn't help that Apple confirmed the iOS 8.4 release time ahead of the release date.
Fortunately, today's release went off without a hitch. I was able to download and install the iPhone 6 iOS 8.4 update Over-the-Air in about 20 minutes. The update is fairly large, over 200MB in size, but I'm using a fast Wi-Fi connection and had no problems downloading or installing.
It's worth noting that this was during peak hours as well so if you wait a few more hours or even a day or two, you're probably going to be able to get it up and running much faster than that.
If you do run into problems during the iOS 8.4 installation process, you can perform a quick reset. That usually jumpstarts the process. To do this, hold down the power button and home button for 10 seconds. That should help get the iOS 8.4 download process unstuck.
iOS 8.4 on iPhone 6 Performance
iOS 8.4's features aren't going to be the focus of these impressions. I'll touch on them a little bit but I'm going to put iOS 8.4's performance in the spotlight instead.
When I download a new iOS update, I like to look at five key areas. Those include the overall speed of the UI/software, app performance, battery life, connectivity, and random bugs and issues.
Before I get into it, note that I am just one person with one version of an AT&T iPhone 6. I probably don't have the same apps that you do and I probably don't use my phone the same way. Mileage varies when it comes to iOS updates so use this as a general guide.
iOS 8.4 Apps
iOS 8.4 has gone through a lengthy beta process that included both developers and those that signed up for the public Beta Software Program. Two months of testing is pretty solid for an update of iOS 8.4's size so I was pretty confident going into the iOS 8.4 release date.
So far, I haven't noticed anything out of the ordinary with my applications. My core apps (Asana, Slack, YouTube, Twitter, Instagram, Gmail, Hangouts, Chrome, Dark Sky, Amazon, SoundCloud, Spotify, and Xbox One Smartglass) are all performing beautifully after the update. Same goes for Apple's stock applications. I haven't spent a ton of time with Apple Music yet so I'll hold off on any comments about its performance.
App issues will often pop up immediately after the release of a new iOS update so the fact that everything is holding up nicely in the hours after iOS 8.4's release is a good sign. It doesn't mean that the iPhone 6 is in the clear though. I've seen app issues emerge weeks after an iOS updates release.
The only thing we as iPhone 6 users can do is keep our apps updated, report bugs, or uninstall if the going gets too tough to handle.
iOS 8.4 Battery Life
Battery drain is always a problem immediately after iOS releases. It's common. It's also common to see these issues dissipate after an update's had time to settle.
Thus far, I'm not seeing any issues on my iPhone 6. I've been putting it through a grueling series of tests (games, streaming content over LTE) since iOS 8.4's release and it's holding up nicely. I also haven't noticed anything weird with the battery when the phone is in standby. Solid so far.
There are some people complaining about Apple Music being a battery hog on the iPhone. Something to keep in mind in the early goings.
If you are dealing with battery life issues after installing iOS 8.4, my advice is to wait a couple of days to see if things settle. If they don't, take a look at these fixes. You might also want to consider downgrading back to iOS 8.3.
It's also worth mentioning that iOS 9 should bring noticeable battery life improvements to the iPhone 6. The iOS 9 beta is opening up to the public in July before a release in the fall.
iOS 8.4 Wi-Fi, Cellular Data & Bluetooth
Wi-Fi, LTE and Bluetooth problems are also common after iOS updates. I know because I've run into problems with all three on my iPhone 6.
iOS 8.4 isn't giving me any problems, at least not yet. AT&T's LTE network is speedy, I've been able to connect to several Wi-Fi networks and routers, and I've also been able to pair the phone with a number of different Bluetooth devices including headphones and speakers.
Connectivity problems can pop up at any time so you'll want to take a look at our list of fixes so that you're prepared if something happens to your iPhone 6 down the road.
iOS 8.4 Bugs & Issues on iPhone 6
iOS updates, even incremental updates like iOS 8.4, are never perfect. It's only a matter of time before iPhone and iPad users start complaining about iOS 8.4 problems.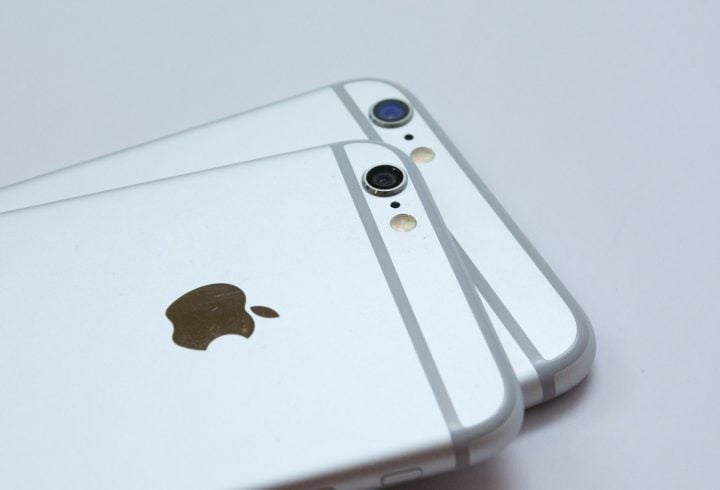 That said, I haven't run into any. Yet. I haven't encountered any serious problems and I haven't encountered any noticeable bugs. Big problems typically jump off the page within the first few hours/days while smaller more isolated problems are much harder to spot. I've run into bugs weeks after installing an iOS update.
iOS 8.4 probably isn't perfect but so far, it's pretty stable on my iPhone 6. As it should be. This is Apple's four major iOS 8 update since iOS 8.0 and it's an update that spent a ton of time in beta. Most of the iOS 8.4 beta problems I heard about had to do with the Music app.
iOS 8.4 Speed
I haven't run into any lag yet and animations and transitions have been fluid. I haven't seen any speed issues with the iPhone 6 (I've owned it since day one) and I don't expect to run into any with iOS 8.4.
Should You Install iOS 8.4 Right Now?
Unless you absolutely need the new Music app/changes to iBooks, my advice is to wait a day or two. iOS 8.4 appears to be very stable but appearances can be deceiving.
Instead of blindly installing the update, you'll want to prepare and you'll want to gather feedback from people like me who decided to install early.
iOS 8.4 isn't going anywhere anytime soon. Neither is Apple Music. Performance is everything on the iPhone 6 so you'll want to make sure that iOS 8.4 is solid before making a move.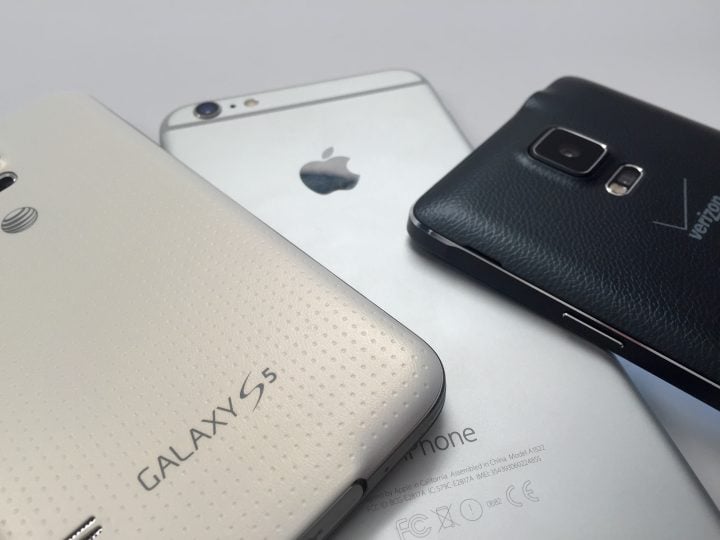 I'll be back later this week with a full review after I've spent more time with iOS 8.4 for iPhone 6.