iOS 8.4 Release: 10 Things to Expect
As we push away from last week's iOS 8.3 release date, we're starting to hear more about Apple's new iOS 8.4 update for iPhone, iPad, and iPod touch. And as we hear more about Apple's potential successor for iOS 8.3, questions about the iOS 8.4 release have started to grow louder. Today, we want to offer up some opinion about the iOS 8.4 release for iPhone and iPad and help to set user expectations going forward.
In February, Apple released an iOS 8.3 update into its beta program. At the time, we knew that iOS 8.3 would follow up the company's iOS 8.2 update. Last week, it did just that.
iOS 8.3, Apple's current iOS update, is a massive update and one that delivers bug fixes for iOS 8 problems, tons of enhancements, and a brand new Emoji keyboard with new Emojis. It's a huge update for the iPhone, iPad and iPod touch and some believed that it would serve as the bridge between iOS 8 and Apple's rumored iOS 9 update. That's not going to be the case.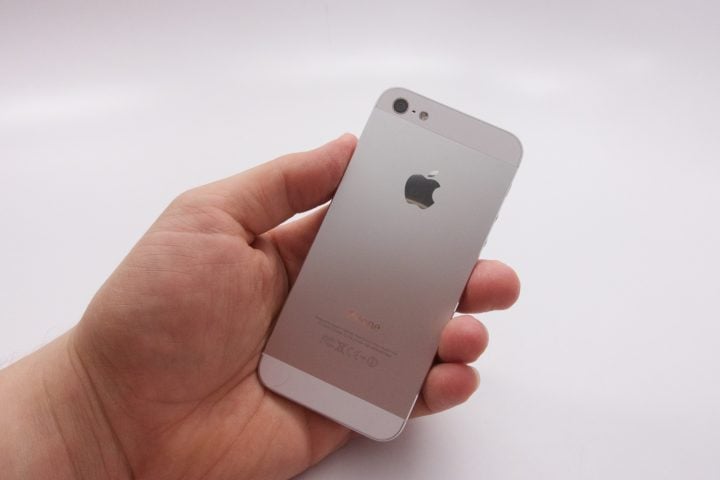 Yesterday, Apple released a surprise into the beta program. The iOS 8.4 update for iPhone, iPad and iPod touch is now confirmed and it's currently available to those in the paid developer program. The new update will come loaded up with at least one major feature though we could it expand as Apple's testing progresses.
With iOS 8.3 problems mounting for iPhone and iPad users, an iOS 8.4 beta now available to developers, and an iOS 8.4 release date missing in action, we're starting to get some questions about iOS 8.4. Today we want to help set some expectations for iPhone and iPad users as we take a look at what we expect from Apple and the iOS 8.4 release.
More iOS 8.4 Beta Updates
Yesterday's iOS 8.4 beta release was the first iOS 8.4 beta release but it shouldn't be the last.
While Apple never reveals its plans ahead of time, it would be extremely strange to see the company release one iOS 8.4 beta before releasing the software to the public. The whole point of the beta process is to refine the update until Apple and its developer partners are ready to release it for iPhones, iPads and iPod touches around the world.
It's difficult to predict how many iOS 8.4 beta updates we might see but we'd expect two or three at the very least. Point is, you can expect Apple's iOS 8.4 beta to continue beyond this initial release.
Public iOS 8.4 Beta
The iOS 8.4 beta is only available to developers right now. We expect that to change at some point in the future.
When Apple released the iOS 8.3 beta back in February, it was only available to developers. In the weeks that followed, Apple released the iOS 8.3 beta to the public. That release came with the arrival of the iOS 8.3 beta 3 for paying developers.
We've heard that this is how the iOS 9 beta might work as well (paid developers getting the software before the non-paying public) so there's a good chance that we'll see Apple follow this same pattern with iOS 8.4.
iOS 8.4 Release Date Weeks Away
The most credible iOS 8.4 release date rumors suggest that the release could take place sometime this summer. Given what's on board the iOS 8.4 update right now (a revamped Music app) and the rumors of a new streaming music service at WWDC 2015 in early June, we suspect that these iOS 8.4 release date rumors are right on the money.
We would not be surprised if Apple is targeting a June release for the iOS 8.4 update. This would line up nicely with its WWDC announcements and it would give developers (and the public) a ton of time to put the iOS 8.4 update through its paces. We're not expecting the iOS 8.4 release for the public to take place over night. Not with a beta underway.
iOS 8.4 Release Time
While the iOS 8.4 beta release date was unorthodox, we don't expect the same from the public iOS 8.4 release time. The only way that Apple breaks from its usual pattern (10AM PST) is if the company announces the new software on stage at WWDC on June 8th. If that happens, we imagine that it would probably be released soon after the keynote ends.
If Apple doesn't announce the iOS 8.4 update on stage, we'd expect it to arrive in and around 10AM PST. Do not expect the iOS 8.4 release date to land on a weekend either. Apple always releases sometime between Monday-Friday.
Music App Changes = Biggest Changes
We expect Apple's brand new Music application to be the flagship change on board the iOS 8.4 update. Apple's iOS 8.4 beta filled us in on what to expect from the new Music app and its features:
The iOS 8.4 Beta includes an early preview of the the all-new Music app. With powerful features and an elegant new look, enjoying your music is easier than ever. This preview provides a sneak peek into what we've been working on, and what's to come — the music is just getting started.

All-New Design. Music app has a beautiful new design that makes exploring your music collection easier and more fun. Personalize playlists by adding your own image and description. Enjoy stunning pictures of your favorite artists in the Artists view. Start playing an album right from the album list. The music you love is never more than a tap away.

Recently Added. Albums and playlists you've recently added are now at the top of your library, making it effortless to find something new to play. Simply tap play on the artwork to listen.

Streamlined iTunes Radio. Discovering music with iTunes Radio is easier than ever. You can now quickly return to your favorite stations in Recently Played. Choose from a selection of hand-curated stations in Featured Stations, or start a new one from your favorite artist or song.

New MiniPlayer. With the new MiniPlayer, you can see what's playing and control playback while browsing your music collection. To open Now Playing, just tap on the MiniPlayer.

Improved Now Playing. Now Playing has a stunning new design that showcases your album artwork the way it was meant to be. In addition, you can begin wirelessly streaming your music using AirPlay without leaving Now Playing.

Up Next. It's now simple to find out which songs from your library will play next — just tap the Up Next icon in Now Playing. You can even reorder, add, or skip songs whenever you like.

Global Search. You can now search from anywhere in the Music app — just tap the magnifying glass. Search results are conveniently organized to help you quickly find that perfect song. You can even start an iTunes Radio station right from Search.
If you're curious about how this might look, 9to5Mac has posted a preview of the new Music app. There are some significant changes to the application and we expect most, if not all, to be on board the public iOS 8.4 release for iPhone, iPad and iPod touch.
Other Enhancements & Changes
We also expect there to be some other smaller changes on board the iOS 8.4 update. We've already heard about a few changes. In iOS 8.4, Apple's removed audiobooks from the Music and dropped it into its iBooks application. The company's also made some tweaks to the CarPlay application.
It's still very early and we expect to see Apple tweak and change its iOS 8.4 update before it's released to the public. Here's the deal. It's clear, at least to us, that Apple is shifting from one to two major iOS releases a year to multiple releases per year.
iOS 8.1, iOS 8.2 and iOS 8.3 were all major updates with tons of changes on board for the iPhone, iPad and iPod touch. We'd expect the same from iOS 8.4. Remember, the beta probably won't reveal everything ahead of time.
Bug Fixes
We also expect iOS 8.4 to come with bug fixes for iOS 8 problems. iOS updates, big and small, always come with bug fixes for problems and we don't expect anything different from Apple's next big iOS update. We doubt that the list will be as extensive as iOS 8.3's but we would be surprised if there were only a few bug fixes on board the public iOS 8.4 release.
iOS 8.4 Problems
iOS 8.4 will almost certainly come with enhancements bug fixes for iOS 8 problems. However, we'd expect it to introduce some problems of its own and allow some current iOS 8 problems to linger.
iPhone and iPad users almost always stumble into something after upgrading to a new piece of iOS software and with tons of changes on the way, there's certainly a lot of potential for iOS 8.4 bugs and problems to emerge. That's why we always recommend waiting a few days before installing new software.
Some of the more common iOS problems include Wi-Fi issues and battery drain problems though we always see a collection of smaller isolated issues emerge for select users.
Last Major iOS 8 Update Before iOS 9
Before yesterday's iOS 8.4 beta release, it wasn't clear if Apple was planning to release iOS 8.4 or if it was simply going to roll its features into the iOS 9 update that's rumored for the fall. Now we know.
We haven't heard any rumors about an iOS 8.5 update. And with an iOS 9 beta rumored for the summer and a release rumored for the fall, we'd be surprised if Apple has another major iOS 8 release left in it. We'd expect iOS 8.4 to be the last major iOS 8 release before the arrival of iOS 9 later this year.
We could definitely see some smaller updates emerge, something like iOS 8.4.1, but we don't expect any more iOS 8 betas or any more updates with a mix of bug fixes and new features.
Apple Silence
Finally, don't expect Apple to talk about the iOS 8.4 update in the buildup to the iOS 8.4 release date. It will probably let its beta releases do the talking.
Now that doesn't mean that we won't see iOS 8.4 release information flow. In fact, iOS 8 has been pretty leaky when it comes to release date information. We heard about iOS 8.1.3's release ahead of time, we heard about iOS 8.2's release ahead of time and we heard about the iOS 8.3 release date ahead of time. Just not from Apple. It's very rare that we see rumors pinpoint an exact iOS release date (probably because the testing process is unpredictable).
The only announcement that we'd expect from Apple would be one at WWDC. If that doesn't happen, then you're likely going to have to survive on rumors up until its released.

As an Amazon Associate I earn from qualifying purchases.