iOS 8.4 Release Date: 7 Early Tips for iPhone Users
Yesterday, Apple confirmed the iOS 8.4 release date for iPhone, iPad and iPod touch and it seems iOS 8 users only have a few days to go before Apple releases its next big upgrade. With that in mind, we want to offer some early tips to those thinking about making the jump to the iOS 8.4 update when it arrives.
In April, Apple confirmed an iOS 8.4 release for iPhone, iPad and iPod touch. The update wasn't announced on stage during a hardware launch event or a conference keynote but instead debuted in Apple's well-known beta program for developers. Since then, the iOS 8.4 update has made it through several betas, both private and public, and the update is now getting closer to its release.
Yesterday, during its WWDC 2015 keynote, Apple announced a number of new products including an iOS 9 update, a new OS X El Capitan update for Macs, a new streaming music service called Apple Music, and the iOS 8.4 update. iOS 8.4 only played a small part in the show but iPhone and iPad users still got a look at a few of the key details.
The iOS 8.4 release date is planned for later this month and anyone running an iOS 8 powered device will be able to install the iOS 8.4 update and its new features when it arrives.
We still have a few weeks to go before Apple pushes out its successor for iOS 8.3 and that gives us the opportunity to offer some early iOS 8.4 release tips to iPhone and iPad users who are thinking about swapping out their current version of iOS 8 or iOS 7 with iOS 8.4.
Get Familiar with iOS 8.3
iOS 8.4 is replacing iOS 8.3 but that doesn't mean iOS 8.3's features are just going to vanish with iOS 8.4's arrival. No, the big changes that iOS 8.3 introduced to the iPhone and iPad will be on board the iOS 8.4 update which means right now is a great time to get caught up with them if you haven't already.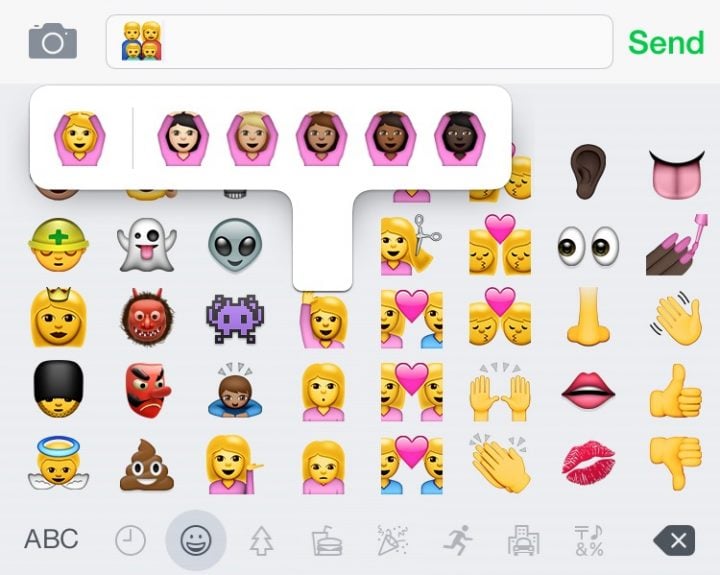 iOS 8.3 arrived with tons of bug fixes and enhancements but it also delivered some new features including new emojis and a brand new emoji keyboard. The iOS 8.3 emoji keyboard and emojis can be seen in the screenshot above.
The update also brought some new features to Apple's Messages application that will help you cut down on the amount of spam you receive:
Adds the ability to report junk messages directly from the Messages app
Adds the ability to filter out iMessages that are not sent by your contacts
Get familiar with these now so that you aren't surprised when the iOS 8.4 update rolls out. These features won't be listed in the update's change log because they aren't new.
You can also read our recent iOS 8.3 reviews to get caught up on its performance over the past month or so.
Research iOS 8.4 & Its Features
In addition to looking over iOS 8.3's features, you'll also want to dig into the features that are coming with the iOS 8.4 update for iPhone and iPad.
The iOS 8.4 update revolves around music and it's going to be bringing some huge changes to the Music app. There are UI changes and there's also a revamped version of iTunes Radio coming with the update. The video below outlines many of these changes and it's worth a look if you're unfamiliar.
The Apple Music streaming service, which we outline here, is worth investigating ahead of the iOS 8.4 update's release. Apple Music is Apple's answer for Spotify, Pandora and more and it's one of iOS 8.4's key features.
The Music app changes are the biggest changes coming with iOS 8.4 though we expect there to be bug fixes as well. The full official change log probably won't be revealed until the update rolls out.
Prepare for a June 30th iOS 8.4 Release Date
iOS 8.4 will be arriving with Apple Music on board which means that it should be released in and around June 30th. Apple Music is confirmed for June 30th and we're not expecting any surprises at this point.
What this means is that you should circle June 30th on your calendar and prepare yourself, and your device, for iOS 8.4 by 10AM PST. That's when Apple typically rolls out its updates.
That means that you'll want to have your phone charged, your device cleaned up and void of unnecessary files, your Apple passcode and logins ready, and your apps updated. If you use your phone or tablet for work, you'll probably also want to talk to your IT department if you have one.
Try to Fix Your iOS 8 Problems Right Now
iOS 8.4 will probably come with bug fixes for lingering problems. But that doesn't mean that it's going to fix your problem. So, you'll want to dig deep ahead of its release and try and get your problems solved yourself.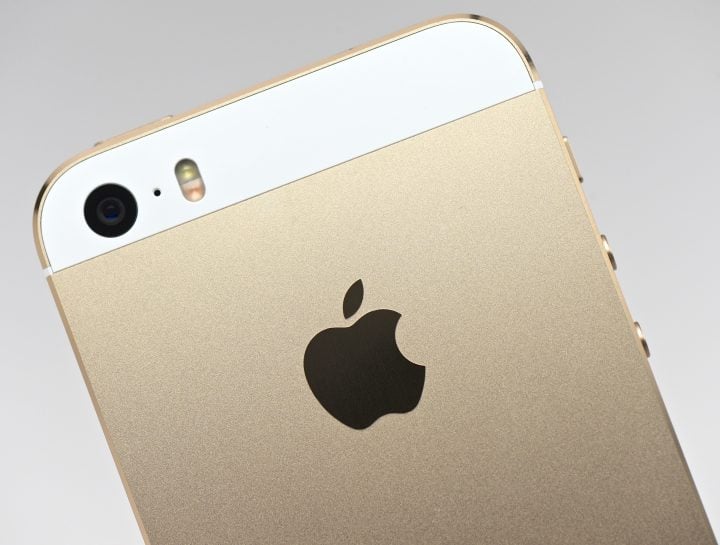 We've put together a good starting point for those of you who can't seem to find the remedy for your issues. Fixes are unpredictable so there's a chance that you'll find yourself moving on looking for other resources ahead of the iOS 8.4 release. And that'll be fine because you have several weeks to find fixes.
iOS 8.4 won't fix everything and it could introduce some problems of its own. You'd be smart to get a head start and make good use of these middle weeks.
Don't Jump to the iOS 9 Beta Because You're Impatient
Don't jump to the iOS 9 beta that's currently out because you're growing impatient with the iOS 8.4 update. iOS 9 beta isn't a good replacement for iOS 8.4 and most of you are going to want to stay away from it.
iOS 9 is buggy, there's a potential for more bugs to emerge, and it doesn't even feature the new Apple Music service that's coming with iOS 8.4. At least not yet. It's not worth the jump, not with iOS 8.4 coming out in a few short weeks.
Keep Your Eyes Out for Jailbreak News
If you're looking to jailbreak iOS 8.3 or iOS 8.4, make sure you keep your eyes out for jailbreak news.
Over the weekend, developers reportedly showed off a working iOS 8.3 jailbreak. It's not clear if a release will hit the public but it does leave the door open.
We know that iOS 8.4 can be jailbroken but it's still not clear if the developer behind the successful jailbreak will release his wares. So, you'll want to keep your eyes open and ears to the ground during the month of June. Credible jailbreak release news has been scarce but we should see things start to pick up in and around the iOS 8.4 release.
Look Into the iOS Downgrade Process
Finally, now is a great time to research the iOS downgrade process. This way, if you want to drop back down to iOS 8.3 from iOS 8.4, you'll be able to quickly and efficiently.
We put together a guide that will take you through the steps you'll likely need to take in the event that you need to make the move back down. Just remember, Apple will probably only sign off on iOS 8.3 for a few weeks so you'll need to act quickly should iOS 8.4 not be to your liking.