iOS 8.4 Release Date: 5 Things You Need to Know
Apple spent most of its time talking about the iOS 9 release though it also took the time to talk about the iOS 8.4 update as well. The company's keynote revealed some new iOS 8.4 release date details for iPhone and iPad owners and here's what iOS 8 users need to know about the iOS 8.4 release.
In April, Apple confirmed an iOS 8.4 update for iPhone, iPad and iPod touch. The company's iOS 8.4 beta not only confirmed the release but it also confirmed some of the features coming on board.
iOS 8.4 is all about music and it will be bringing a brand new Music application, an upgraded version of iTunes Radio and the company's brand new Apple Music solution to devices capable of running the iOS 8 operating system. This includes the iPhone 6 and iPhone 5s but also the iPhone 4s.
Since that day in April, Apple's left the iOS 8.4 in its beta program for developers and Beta Software Program testers without a specific release date. iOS 8.4 release date rumors pointed to an arrival in late June and today at WWDC, Apple finally announced some specific iOS 8.4 release date information.
With that in mind, we want to take a look at the five most important things iPhone, iPad and iPod touch users need to know about the upcoming iOS 8.4 release date.
iOS 8.4 Release Date
Today on stage, Apple finally confirmed a concrete iOS 8.4 release date. It's not clear if there will be more iOS 8.4 betas but the public iOS 8.4 release should land by June 30th, the date that Apple's set to release its new Music platform. As a reminder, the iOS 8.4 update will land for every single device running iOS 8.
A few things that we should note ahead of the iOS 8.4 release date. First, we recommend preparing for the iOS 8.4 update ahead of time. We outlined a number of steps to take ahead of the iOS 8.3 release and all of these tips apply to the iOS 8.4 release for iPhone and iPad as well.
We should also note that you should be able to downgrade back to iOS 8.3 on the iOS 8.4 release date if you decide that you don't like iOS 8.4. Apple typically signs off on iOS updates for two weeks allowing iPhone and iPad users to take advantage of a downgrade loophole.
iOS 8.4 Release Time
Apple didn't confirm an iOS 8.4 release time on June 30th though thanks to prior iOS releases, we have a pretty good idea about what to expect.
The company almost always releases its iOS updates around 10AM PST. Typically, they come a little before that. Unlike Android updates, Apple's updates arrive for every single device at the same time which means iPhone 6 users will get the update at the same time as iPhone 4s users.
When the iOS 8.4 update is released, it will be available over iTunes and Over-the-Air through the settings option on the iPhone, iPad or iPod touch. iOS 8.4 should be a fairly substantial update so owners should allot more than a few minutes to get the update downloaded and installed. Typically, updates don't take more than 30 minutes to complete.
iOS 8.4 Jailbreak
We're still not sure if jailbreak developers will release a public iOS 8.4 jailbreak.
We know that at least one person has jailbroken the iOS 8.4 update though it's still not clear if he will release it to the public. That seems unlikely at this point.
We also know that the iOS 8.3 jailbreak was recently shown off at a conference over the weekend, a sign that a jailbreak could be released sometime in the future. The sighting doesn't guarantee anything but it does leave the door open for a release sometime in the future.
iOS 9 Beta
Today, Apple released an iOS 9 beta to developers in its developer program which allows paid users to download and install the iOS 9 update ahead of the iOS 8.4 release.
Apple will also be releasing a public iOS 9 beta in July and those interested can sign up for the iOS 9 beta through Apple's website. The Apple Beta Software program comes with some caveats and as we've pointed out, most people will want to run the final version of iOS 8.4 on their device, not an early version of iOS 9.
The company's iOS 9 beta will be available all the way up until the release of iOS 9 later this year.
iOS 9 Release
Apple's confirmed an iOS 9 release for the fall though it left out a specific release date. Not surprising given that the iOS 9 update is expected to launch alongside two top secret devices, the iPhone 6s and iPhone 6s Plus.
The iOS 9 update is important because it will probably be the next major update after iOS 8.4. It's also important because it's going to be coming to everyone running iOS 8.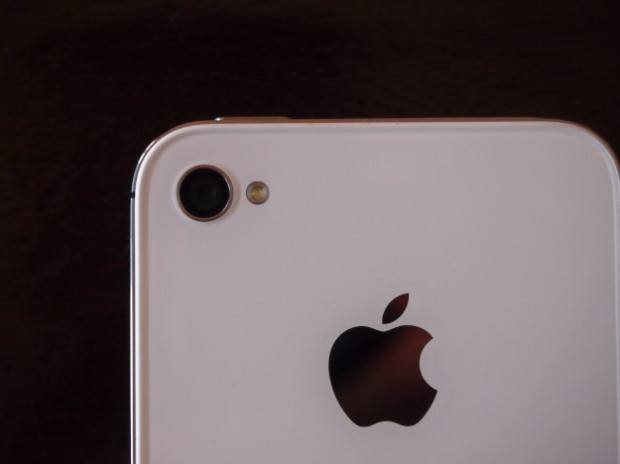 Today, Apple confirmed plans to bring iOS 9 to a slew of devices including the iPhone 4s, iPad 2, and iPad mini 1. The update will be the fourth for the iPhone 4s and the fifth for the iPad 2.
No one will be getting left behind on iOS 8 though owners of older devices will still want to be cautious, especially if iOS 8.4 is stable.
It's not clear if Apple will release an iOS 8.4.1 update between June 30th and the fall though as we've said, there's a good chance it will release a maintenance to alleviate iOS 8.4 problems ahead of the iOS 9 release.