iOS 8.4 Release for iPhone & iPad: 7 Things to Know in April
Earlier this month, Apple confirmed an iOS 8.4 update for iPhone, iPad and the fifth-gen iPod touch. With April coming to a close and an iOS 8.4 release date inching closer, we take a look at what iPhone, iPad and iPod touch users need to know about their next big iOS 8 update.
Several weeks ago, Apple pulled its iOS 8.3 update out of its developer and public beta programs. iOS 8.3 is a massive update and it stands as Apple's most recent update for its iPhone, iPad and iPod touch variants powered by its iOS 8 operating system. And while the iOS 8.3 is important enough to serve as the bridge between iOS 8 and iOS 9, it won't. That honor will likely go to Apple's next big iOS 8 update.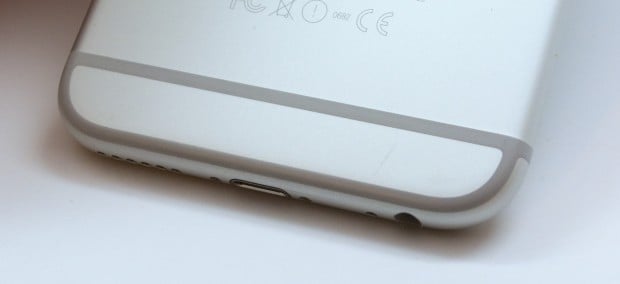 Apple's got an iOS 8.4 update on deck for iOS 8 users. Like the iOS 8.3 update before it, the iOS 8.4 is currently in the beta process ahead of a public iOS 8.4 release. April's been a busy month for Apple and its iOS 8.4 update and today, we want to take a look at everything iPhone, iPad and iPod touch users need to know about the iOS 8.4 beta, the iOS 8.4 update, and the all important iOS 8.4 release date for iPhone, iPad and fifth-generation iPod touch.
iOS 8.3 for iPhone & iPad
As a reminder, the final version of iOS 8.4 still isn't available to the general. Instead of iOS 8.4, users are currently looking at iOS 8.3, the update that Apple pushed out a few weeks ago. iOS 8.3 might be getting older but it's still an extremely important update and we recommend getting acquainted with iOS 8.3 before focusing in on Apple's next iOS update.
iOS 8.3 Jailbreak & iOS 8.4 Jailbreak
Developers haven't offered anything concrete but it looks like jailbreak devs will skip an iOS 8.3 jailbreak release in favor of an iOS 8.4 jailbreak release. Nothing is confirmed but with iOS 8.3's shelf life dwindling, it's clear that the iOS 8.3 jailbreak release window is closing in on those working to provide an update jailbreak to iOS 8 users.
iOS 8.4 Release Date Inches Closer
The public iOS 8.4 release date remains out of reach but we know that the iOS 8.4 release date is starting to inch closer. Today, Apple released its second iOS 8.4 beta, iOS 8.4 beta 2, to developers.
It's a sign that Apple and its developer partners are making progress towards a public iOS 8.4 release date. Apple hasn't announced how many iOS 8.4 beta updates it will release.
Public iOS 8.4 Beta Now Available
As expected, Apple's also released a public iOS 8.4 beta that's available to anyone registered in Apple's iOS beta program. The public beta will help Apple weed out problems and bugs ahead of the public iOS 8.4 release date.
Those who have registered for the iOS beta can download it right now. Remember, the iOS 8.4 update isn't finished and the new beta will likely bring its own collection of bugs and problems. MacRumors suggests that there is at least one major issue, one that deletes all music installed on the device. More bugs will likely pop up in the days after the release.
iOS 8.4 vs. iOS 8.3
If you're at all curious about how the iOS 8.4 beta compares to the iOS 8.3 update, we recently put together a quick little guide that outlines some of the similarities and key differences between the two updates.
iOS 8.4 Features
The iOS 8.4 beta 2 brings some new features to the table. Developers have discovered a new Trending Search inside iTunes Radio that's similar to the feature on the App Store. Now, when users are searching for a song, it will show the music that's trending around the world.
Apple's release notes also show a number of bug fixes for problems that emerged after the iOS 8.4 beta 1. One of the biggest fixes is a solution for search on the iPad. Searching on the App Store was broken in the first beta update but it appears that Apple's fixed the problem.
As a reminder, the iOS 8.4 update is also set to deliver a revamped Music application. The iOS 8.4 beta 2 brings a number of fixes for Apple's new Music application. Here is a full rundown of Apple's biggest changes:
The iOS 8.4 Beta includes an early preview of the the all-new Music app. With powerful features and an elegant new look, enjoying your music is easier than ever. This preview provides a sneak peek into what we've been working on, and what's to come — the music is just getting started.

All-New Design. Music app has a beautiful new design that makes exploring your music collection easier and more fun. Personalize playlists by adding your own image and description. Enjoy stunning pictures of your favorite artists in the Artists view. Start playing an album right from the album list. The music you love is never more than a tap away.

Recently Added. Albums and playlists you've recently added are now at the top of your library, making it effortless to find something new to play. Simply tap play on the artwork to listen.

Streamlined iTunes Radio. Discovering music with iTunes Radio is easier than ever. You can now quickly return to your favorite stations in Recently Played. Choose from a selection of hand-curated stations in Featured Stations, or start a new one from your favorite artist or song.

New MiniPlayer. With the new MiniPlayer, you can see what's playing and control playback while browsing your music collection. To open Now Playing, just tap on the MiniPlayer.

Improved Now Playing. Now Playing has a stunning new design that showcases your album artwork the way it was meant to be. In addition, you can begin wirelessly streaming your music using AirPlay without leaving Now Playing.

Up Next. It's now simple to find out which songs from your library will play next — just tap the Up Next icon in Now Playing. You can even reorder, add, or skip songs whenever you like.

Global Search. You can now search from anywhere in the Music app — just tap the magnifying glass. Search results are conveniently organized to help you quickly find that perfect song. You can even start an iTunes Radio station right from Search.
The video below outlines these changes in even more detail:
New Apple Music Service
Finally, it's worth noting that Apple's new Music application could be tied into a revamped streaming music service that is based on Beats. According to 9to5Mac and TechCrunch, Apple will show off the service at WWDC 2015 in early June. iOS 8.4 is clearly laying the groundwork for Apple's big push into music and there's some speculation that the iOS 8.4 release will arrive this summer.

This article may contain affiliate links. Click here for more details.