iOS 8.4 Update Aims Its Sights at Spotify
A lot of new details about upcoming iOS updates have been revealed today, but that's not all. It's said that iOS 8.4, which is well into development at this point, will include Apple's revamped streaming music service that's based on Beats Music.
According to 9to5Mac, Apple is working on iOS 8.4 currently, and while it won't come with a ton of major new features, it's said that it will arrive with Apple's own music streaming service similar to that of Beats Music, which is a Beats-branded music streaming service that was released shortly before the company was bought out by Apple.
This isn't set in stone, though, as the sources say that Apple is merely considering throwing in their music streaming service with iOS 8.4, but it's possible that Apple could wait to include it with the launch of iOS 9.
It's said that iOS 8.4 won't release until after the Apple Watch launches, so it'll be quite a while before this update arrives, as the Apple Watch is slated for an April release timeline, although no specific release date has been set for the wearable.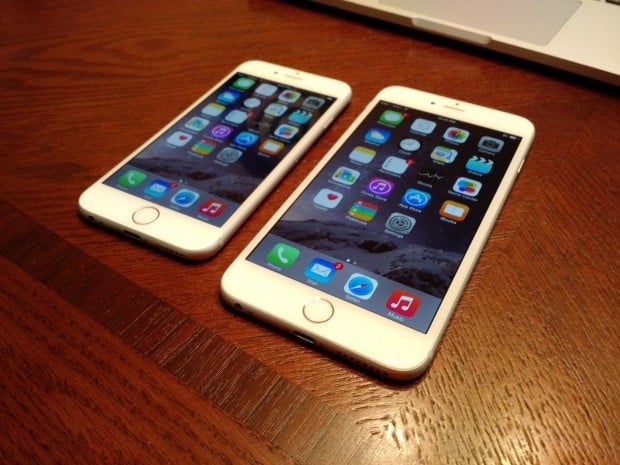 As for Apple's own music streaming service, it's said that it will take Beats Music and rebrand it, as well as lower the monthly price and integrate into iOS and OS X, although that's really the only major details that we know so far. In any case, it seems Apple is looking to take Spotify head on in the music streaming business. The Cupertino-based company has been dabbling in internet radio for quite some time now, with the launch of iTunes Radio back in 2013. From this, it's no surprise that Apple wants to dig deeper.
The next major version of iOS that we'll see will be iOS 8.2, which is rumored to release at some point next month ahead of the Apple Watch release, most likely to get the update out to the public and fix any major bugs before the company's smartwatch officially releases to the masses. iOS 8.2 will be the first iOS 8 update to support the Apple Watch.
This will also make iOS 8 the first version of iOS since 2010 to include a x.2 update, with the last time being on iOS 4 when Apple released iOS 4.2 as an update.
However, at the same time, it doesn't like iOS 8.2 will be a very big update as far as new features and changes are concerned. The biggest new thing will be Apple Watch support, but that will obviously only be aimed at users who buy an Apple Watch when it releases at some point in April.
Although, we should expect the update to fix a lot of bugs and hopefully improve performance overall for iPhones and iPads, especially on older iOS devices like the iPhone 4s and the iPad 2, which are the oldest iOS devices that support iOS 8. For the most part, though, iOS 8.2 will be aimed at the Apple Watch.
The company announced the Apple Watch back in September at its iPhone 6 event, and while it didn't provide every single detail about the new wearable, there are quite a few details that we know so far.
While the Apple Watch takes a handful of cues from other iOS devices, it's a wearable that practically redefines iOS in its own way. For example, instead of using pinch-to-zoom on the tiny touchscreen on the Apple Watch, you use a small dial that you turn in order to zoom in and out while viewing maps or other content. Pressing the dial, which Apple calls the "digital crown," will take you back to the home screen.

As an Amazon Associate I earn from qualifying purchases.