iOS 8.4 Update: 5 Things You Need to Know Right Now
The iOS 8.3 update won't be the last iOS 8 update before the release of iOS 9. Instead, Apple plans to release an iOS 8.4 update for iPhone, iPad and iPod touch with a release now rumored for sometime this summer.
In September, Apple released its iOS 8.0 update. Since then, the company has released eight incremental iOS 8 updates including iOS 8.0.1, iOS 8.0.2, iOS 8.1, iOS 8.1.1, iOS 8.1.2, iOS 8.1.3, iOS 8.2, and iOS 8.3. All of these updates delivered fixes for iOS 8 problems and some of them delivered new features to the iPhone, iPad and iPod touch.
Apple's iOS 8.3 update, released last week for iOS 8 users, brought a brand new Emoji keyboard, tons of enhancements and an extensive list of bug fixes for lingering iOS 8 problems. Up until today, it was unclear where Apple's mobile operating system would head next. Now, thanks to a new beta update, we know what's in Apple's iOS update pipeline.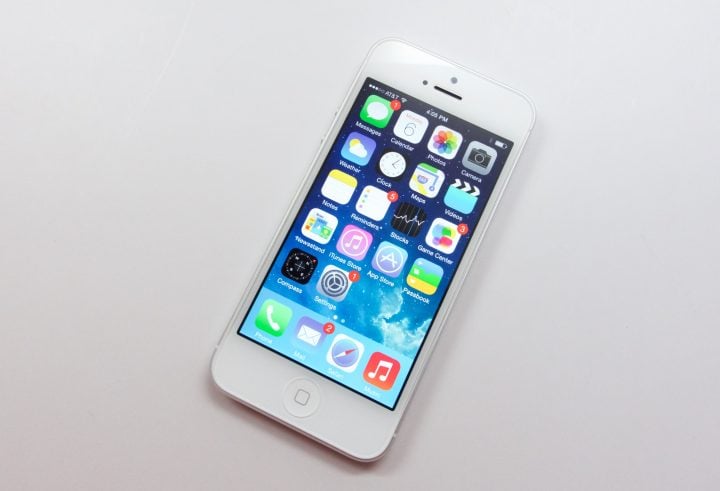 iOS 8.4 rumors have been confirmed today thanks to the first iOS 8.4 beta. The release comes as a bit of a surprise given that Apple typically releases its beta updates early in the day but it's here and it's available to developers ahead of an unconfirmed public release date.
With an iOS 8.4 update confirmed and an iOS 8.4 beta now available, we want to take a look what iPhone, iPad and iPod touch users need to know about the iOS 8.4 update, the iOS 8.4 beta, and the iOS 8.4 release date. If you haven't been following along, this will catch you up to speed with the latest official, and unofficial, iOS 8.4 details.
iOS 8.4 Beta Now Available
If you are a member of Apple's paid developer program, you can download and install the iOS 8.4 beta right now. The update is available for all iOS 8 powered devices including the iPad 2 and iPhone 4s.
Apple hasn't announced how many iOS 8.4 beta updates it will release to developers but there's a good chance that this beta will be followed by several more as developers, and Apple, work to ensure a smooth transition from iOS 8.3 (or any update in between) to iOS 8.4.
Public iOS 8.4 Beta MIA
Apple, for whatever reason, hasn't released a public iOS 8.4 beta. For now, the iOS 8.4 beta is limited to paid developers and it's not clear if the company has any plans to release iOS 8.4 to the public ahead of its release.
As a reminder, the public iOS 8.3 beta did not arrive until Apple released iOS 8.3 beta 3 to developers. So there's a chance that the company will simply wait to release the beta to the public.
If and when Apple does release a public iOS 8.4 beta, it will be available on its Apple Beta Software website.
iOS 8.4 Features
The iOS 8.4 update brings an all new Music application to the iPhone, iPad and iPod touch. Here's the full rundown of the new Music app, courtesy of Apple:
The iOS 8.4 Beta includes an early preview of the the all-new Music app. With powerful features and an elegant new look, enjoying your music is easier than ever. This preview provides a sneak peek into what we've been working on, and what's to come — the music is just getting started.

All-New Design. Music app has a beautiful new design that makes exploring your music collection easier and more fun. Personalize playlists by adding your own image and description. Enjoy stunning pictures of your favorite artists in the Artists view. Start playing an album right from the album list. The music you love is never more than a tap away.

Recently Added. Albums and playlists you've recently added are now at the top of your library, making it effortless to find something new to play. Simply tap play on the artwork to listen.

Streamlined iTunes Radio. Discovering music with iTunes Radio is easier than ever. You can now quickly return to your favorite stations in Recently Played. Choose from a selection of hand-curated stations in Featured Stations, or start a new one from your favorite artist or song.

New MiniPlayer. With the new MiniPlayer, you can see what's playing and control playback while browsing your music collection. To open Now Playing, just tap on the MiniPlayer.

Improved Now Playing. Now Playing has a stunning new design that showcases your album artwork the way it was meant to be. In addition, you can begin wirelessly streaming your music using AirPlay without leaving Now Playing.

Up Next. It's now simple to find out which songs from your library will play next — just tap the Up Next icon in Now Playing. You can even reorder, add, or skip songs whenever you like.

Global Search. You can now search from anywhere in the Music app — just tap the magnifying glass. Search results are conveniently organized to help you quickly find that perfect song. You can even start an iTunes Radio station right from Search.
According to 9to5Mac, the update also brings an updated version of iTunes Radio and we imagine that developers will soon discover other changes to Apple's mobile operating system.
iOS 8.4 Release Date
Apple didn't announce an iOS 8.4 release date with its iOS 8.4 beta which means that we currently don't know when the company will release it to iPhone, iPad and iPod touch users around the world.
iOS 8.4 release date rumors have pointed to an arrival this summer and it looks like that could be the case. Apple is expected to debut a new streaming music service at WWDC 2015 in June and it's possible that an iOS 8.4 release will take place somewhere around there after a few weeks inside Apple's beta program.
iOS 9 Release
At this point, it looks like iOS 8.4 will be followed by Apple's iOS 9 release.
Early iOS 9 release rumors put the iOS 9 release date in the fall. There's a good chance that we'll see Apple debut the new software at WWDC 2015 ahead of a release alongside a new iPhone.
We know that Apple is already testing iOS 9 in a small capacity and a recent 9to5Mac report suggests that the focus of iOS 9 won't be adding new features. Instead, iOS 9 will reportedly focus on fixing bugs and improving performance and the stability of the iPhone and iPad. The iOS 9 update details should come into focus in the June at WWDC though rumors should continue to flow in the lead up to Apple's big developer event.
The iOS 9 update is also expected to be included in Apple's public beta program. The public beta will apparently start this summer, likely after WWDC 2015, and it could allow thousands of iPhone and iPad users that aren't registered in the beta program to try the software out ahead of its fall arrival alongside a new iPhone.
We've heard that Apple might approach the iOS 9 beta the same way that it approached iOS 8.3. Apple's iOS 8.3 beta was released to paying developers first before it headed out to the public. This is precisely what Apple's done with iOS 8.4 so it appears that there is certainly truth there.

As an Amazon Associate I earn from qualifying purchases.