iOS 8 Crashing Frustrates iPhone Users
As we move further away from the iOS 8 release date, we're starting to hear more about key iOS 8 problems including iOS 8 crashes that continue to frustrate iPhone and iPad users around the world.
Last week, after a stint inside its beta program, Apple released the iOS 8 update for iPhone, iPad and the fifth-generation iPod touch. iOS 8, which was first announced at WWDC 2014 in June, arrived alongside the iPhone 6 and iPhone 6 Plus at Apple's special media event on September 9th and there, Apple tagged it with a September 17th release date. On Wednesday, Apple made good on that promise.
iOS 8 for iPhone and iPad was first released around 10AM PST. Almost immediately, iPhone and iPad users around the world started installing its fixes, enhancements and its new features which include changes to iMessage, Photos, the camera application, and more. In all, there are over 100 new features tucked away inside iOS 8. There are also a number of iOS 8 issues on board as well.
Many iPhone and iPad users have discovered iOS 8 problems lurking inside of Apple's new update, problems that have, over the past few days, begun to pile up. Shortly after the iOS 8 release date, we pointed out a number of iOS 8 problems plaguing iPhone and iPad users and yesterday, we detailed a few more including random app crashes and general instability.
In particular, we're seeing frequent iOS 8 app crashes on the iPhone 4s, Apple's oldest iPhone running iOS 8, and we've also seen occasional crashes and instability on the iPhone 5 and iPad 3. Newer devices like the iPad Air, iPad mini with Retina Display and the iPhone 5s appear to be doing a whole lot better than Apple's aging former flagships. And it appears that we're not alone.
Crash crash crash, my IOS 8 just cant stop crashing my apps. 😐😑

— Chong Beng Shuen (@cbssssss) September 23, 2014
Absolutely loving this new "patience" feature on the new @Apple iOS 8! All the app crashing IS really helping deal with my anger issues!

— Ricardo Marquez (@iBlogBetter) September 20, 2014
can my phone stop crashing thanks iOS 8

— martha!! ( ᵕ́ૢ‧̮ᵕ̀ૢ) (@awhvrry) September 20, 2014
ever since i updated to ios 8 my apps keep crashing and my phone is extremely slow. how nice

— jade (@tmh5sos) September 19, 2014
In addition to the users complaining on Apple's discussion forums, Crittercism has released new data that backs up these claims. According to the mobile application performance management firm, app crashes are up from iOS 7. The data, shared by BGR, suggests that apps are crashing at a far higher rate (78% to be exact) than they were inside iOS 7.1.
This matches up with our current experience inside iOS 8. Applications, including Twitter, Spotify, Chrome, and others continue to crash at abnormal rates. In iOS 7.1, we saw the occasional crash, but applications seem to be plagued with issues inside iOS 8. What's interesting is that apps seemed more stable inside iOS 8 beta 5. It's not clear what Apple might have changed in the GM or public release but the public release appears to be a little less stable.
In addition to iOS 8 app crashes, we're seeing general instability plague the iOS 8 update. The iPhone 5, iPhone 5s and iPhone 4s all occasionally get stuck in landscape when switching from portrait to landscape. This is something that we noticed with the iOS 8 beta ahead of release and it appears that its transferred over to the public iOS 8 release as well. At the moment, we haven't found a permanent fix.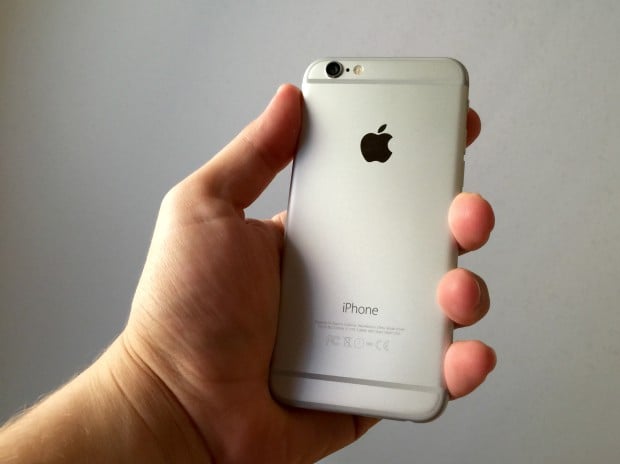 On the iPhone 6 and iPhone 6 Plus, we've run into unresponsive camera shutter issues and some issues with third-party applications wherein they don't properly transfer over to landscape mode. Apps like Facebook still only allow iPhone users to shift when turning the phone to the right. It should work both ways.
We've also discovered unresponsive home screen issues where the display goes through extended periods of unresponsiveness, crashes in Safari, random screen glitches, and freezes and stalls.
These iOS 8 problems have led to calls for an iOS 8.0.1 update from Apple and while we've seen iOS 8.0.1 testing pick up in our analytics, Apple still hasn't confirmed an update for arrival. It's also not clear what an iOS 8.0.1 update might entail though there's a good chance that it won't fix every iOS 8 problem and perhaps, not even iOS 8 crashes.
If updating to our latest 3.4.2 version does not fix the crashing on your iOS 8 device, please let us know. Thank you for your patience!

— Dropbox Support (@dropbox_support) September 19, 2014
iOS app developers will continue to roll out fixes and iOS 8 compatibility updates and for many iPhone and iPad users, especially those with older devices, they can't come soon enough.