iOS 8 Fixes Could Be On the Way After Problems Plague Users
There has no doubt been a wealth of iOS 8 problems that users have been coming across the past few days, and iPhone and iPad users alike couldn't be more excited for an update to come their way that fixes many of these problems. Fortunately for them, it looks like iOS 8.0.1 is in the works and almost ready for consumption.
According to MacRumors, testing usage of iOS 8.0.1 has been steadily increasing over the last few weeks, and the minor update was said to have gone into carrier testing earlier in the month, meaning that it shouldn't be long until the public can get their hands on iOS 8.0.1.
The update is said to include a handful of bug fixes and performance improvements to several apps and features of iOS 8, including fixes for the Phone, which addresses bugs with call forwarding and freezing when accessing visual voicemail. Furthermore, the keyboard will see some fixes that will address an issue with the keypad not appearing when entering iCloud Keychain verification codes.
Safari is said to also get an issue fixed where videos were occasionally not playing in the mobile web browser.
Sharing will also see a fix that fixes AirDrop support for Passbook passes and the update will address an issue with installing VPN profiles.
Other than that, the update will also most likely include a handful of smaller bug fixes behind the scenes that will hopefully speed up performance and provide a smoother experience without all of the hiccups.
While many users had their fair share of update problems on launch day, iOS 8.0.1 hopes to address issues in iOS 8 itself that make the experience a bit buggy.
iOS 8 was released last week just a couple of days before the iPhone 6 launch. The new mobile operating system was in beta for several months before its public release after being initially announced earlier this year WWDC 2014.
The new version of iOS comes with a very similar user interface that practically remains unchanged from iOS 7, but it includes some very cool features that we've seen before in other apps, but have now come to iOS natively.
Most notably, notifications have received some major new features. For instance, iOS now allow users to manage notifications and respond to them right from the Notification Center. So if you get a text message you can tap on it to reply to it right there without having to open up the Messages app. These work a lot like Android's notifications, and that's certainly not a bad thing.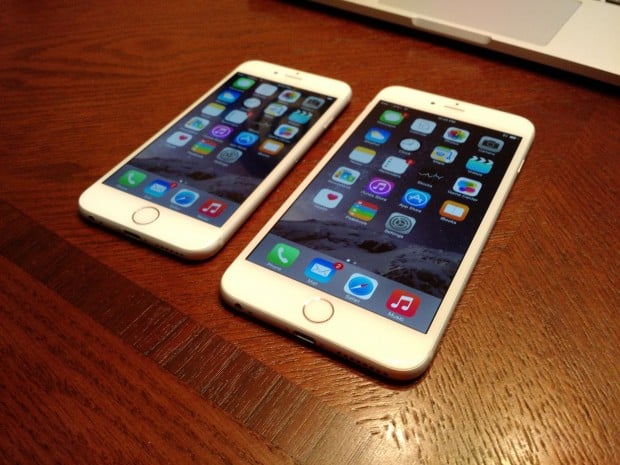 As for the app switcher, it's still the same overall look and design, although Apple has now added "Recent Contacts" or "Favorites" (whichever you prefer in the Settings) for which you can tap on a contact and call or text them from right there.
iMessage is also something that got completely overhauled, with the ability to finally remove certain contacts from group conversations and also give a custom name to group chats as well. Furthermore, you can enable Do Not Disturb for just certain conversations, so that you'll still receive text messages from a friend, but you can quickly mute any incoming notifications from your mom.
Also in Messages, you can share your location with whomever you're chatting with, as well as record a quick audio or video message and send it to them immediately. We've seen these features in other apps as well, including Snapchat and WhatsApp, but they're now integrated into iOS, which is really cool.
However, all of these features have come at a cost to many users, but hopefully an update to fix these issues will come soon enough, and we can all enjoy iOS 8 the way it was meant to be enjoyed.

This article may contain affiliate links. Click here for more details.