iOS 8: Finally, You Can Leave iMessage Threads
Group iMessages will get a whole lot better when the iOS 8 release arrives for iPhone and iPad.
Today at WWDC 2014, Apple announced its brand new iOS 8 update for iPhone and iPad. As expected the company detailed many of the features that it will becoming with its iOS 7 successor later on this year. And one of the features is one that many iPhone and iPad owners have been requesting for quite some time.
Apple detailed many of the changes that it's making to the Messages application inside iOS. With iOS 8, iPhone and iPad owners will be able to better manage their iMessages as the company has added the ability to turn on Do Not Disturb for individual message threads and the ability to leave an iMessage thread. The latter is a feature that iPhone and iPad owners have been demanding for quite some time and it will finally arrive with the public release of iOS 8.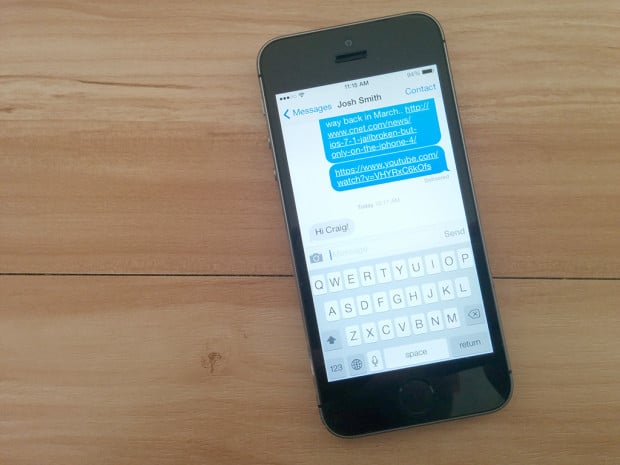 The software will also allow iPhone owners to name individual threads so that owners can more easily keep track of their iMessages and users will now have the ability to share their location with the people that users are talking to. iOS 8 also adds a new Tap to Talk feature that allows users to easily make an audio recording or video recording and send to recipients. iPhone and iPad owners can share their location for an hour, for the entire day or indefinitely.
The changes to iMessage are just a few of the changes that Apple has made inside of iOS in iOS 8. Apple's new update will deliver brand new enhancements to the keyboard, to privacy, to family sharing.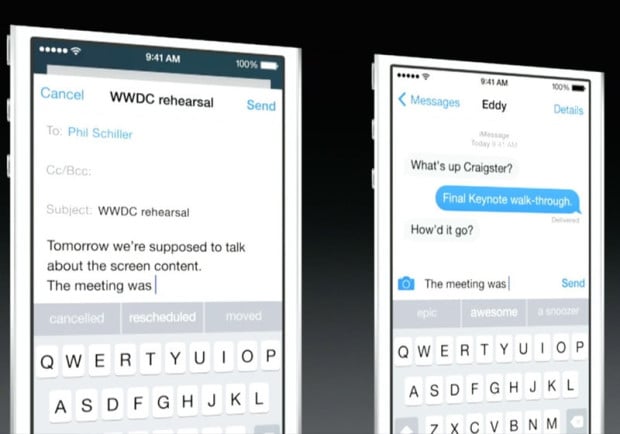 iOS 8 will be released to the public at some point in the future though Apple still hasn't detailed its release date. We'll update this post when Apple confirms an iOS 8 release.

This article may contain affiliate links. Click here for more details.