iOS 8 Includes Third-Party Support for Touch ID and Keyboards
Today, during Apple's WWDC keynote where the company announced iOS 8 and OSX 10.10 Yosemite, it also announced third-party support for its Touch ID fingerprint sensor, as well as touch screen keyboards.
In the past, Touch ID was only limited to Apple's own garden, where it's been used only for unlocking your iPhone 5s and verifying the purchase of apps in the App Store. However, Apple is now opening up access to Touch ID to developers, where users will now be able to use Touch ID for much more.
Of course, this doesn't mean that we know what to expect from Touch ID in the future, as it's up to the developers on what they want Touch ID to do in their apps, but it will definitely open up the possibilities. For instance, apps such as PayPal can enable Touch ID to verify purchases or sending money to other users, and developers can even use Touch ID to password-protect sensitive apps.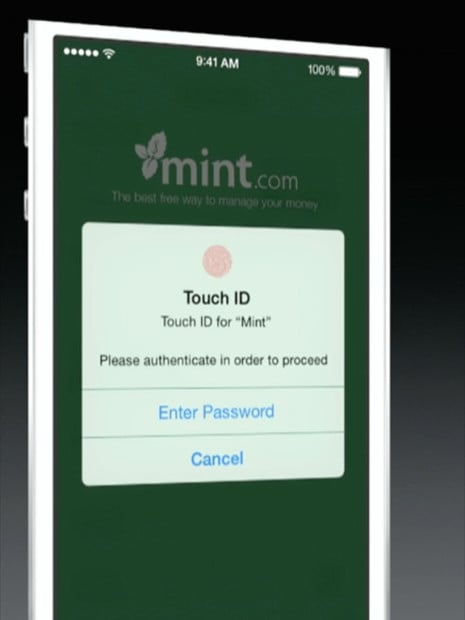 As for third-party keyboards, Apple will finally allow them on iOS, with Swype being just one option that Apple showed on stage during its keynote. They didn't demo it by any means, but this is good news either way. Android has always been open to third-party keyboards, and it's made Android a fantastic mobile operating system because of it.
Now Apple is getting in on the action, and this possibly marks one of the first baby steps that Apple is taking to make iOS a more open ecosystem, which is a great move, considering that's one of the most criticized facets about the company.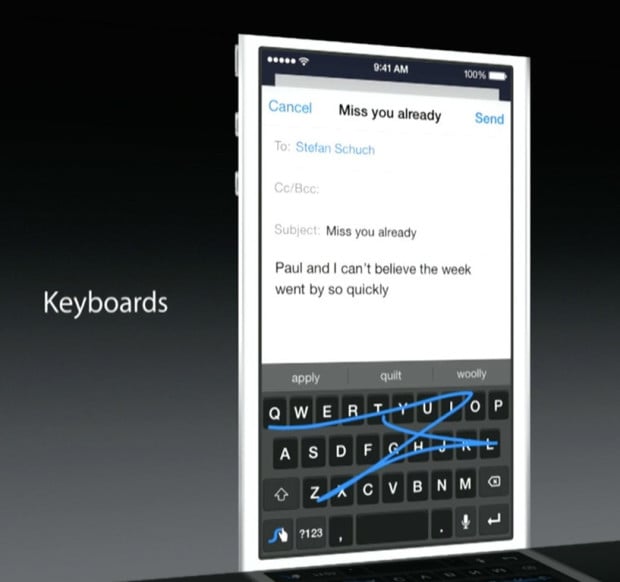 Details on both Touch ID and keyboard open access are rather slim at this point, but the most important thing that you should take away from this is that Touch ID will be come even more useful in the future, and you'll now be able to use other keyboards if you're not a big fan of the stock iOS keyboard.
If you're not familiar with Touch ID, it's Apple's own fingerprint sensor that doubles as the Home button on the iPhone 5s and it's rumored to be coming to iPads as well when the next refresh hits in the fall, most likely. Today's news definitely feels like the first step in that direction (Touch ID on iPads, that is), so we wouldn't be surprised to see the fingerprint sensor become one of Apple's staple iOS features.