iOS 8: What We Know Ahead of WWDC 2014
On Monday, Apple will take the stage at WWDC 2014 and deliver its keynote to its developers. And it's there, at Monday's keynote, that we should get out first real glimpse at iOS 8 for iPhone and iPad, an update that's expected to replace the iOS 7 update and help deliver an iPhone 6 sometime later this year.
For the past three years Apple has used its summer developer conference, known as the Worldwide Developers Conference (WWDC), as launch pad for new iOS software. In 2011, the company debuted iOS 5, an update that came loaded with an arsenal of new features for the company's iPhone and iPad. In October of the same year, Apple released iOS 5 alongside the iPhone 4s.
In 2012, Apple announced iOS 6, another update that delivered hundreds of brand new features. In September of that year, the company released iOS 6 alongside the all new iPhone 5. And then last year, Apple used WWDC 2013 as a launch pad for the brand new iOS 7 update, an update that delivered new features in addition to a redesign.
Last year's WWDC was all about iOS 7 and OS X Mavericks though it was mostly about iOS 7 and its new look. Apple executives took the stage to show off and sell developers and consumers on its overhauled mobile platform.
For nearly two hours, we heard about the changes the company made to the iOS platform, changes that were ultimately delivered in both an iOS 7 beta release and a public release in September with the iPhone 5s and iPhone 5c. In March, Apple released iOS 7.1, a major update to iOS 7 and an update that we believe serves as a bridge between Apple's iOS 7 update and the upcoming iOS 8 update.
WWDC 2014 kicks off on Monday and all signs point to the arrival of iOS 8. Apple says that it plans to show off its latest iOS innovations on stage and rumors have seemingly revealed many of those plans ahead of time. With Monday fast approaching, it's time to take a look at everything we know right now about iOS 8, an update that should be one of the stars of next week's show.
We Know About the iOS 8 Launch Date
If Apple doesn't launch iOS 8 next week at WWDC 2014 it will come as a complete surprise to anyone that has even part of a finger on the pulse of the world of technology. WWDC is now known as the launching pad for Apple's software updates and all signs point to the arrival of new software at WWDC 2014.
When Apple announced WWDC 2014, it said that it looked forward to showing developers "our latest advances in iOS and OS X so they can create the next generation of great apps." This may not say iOS 8 update but it's certainly suggesting that brand new OS X and iOS updates will be a main attraction at the show. There is a reason why Apple is live streaming this. The keynote might be aimed at developers but it's for average consumers as well.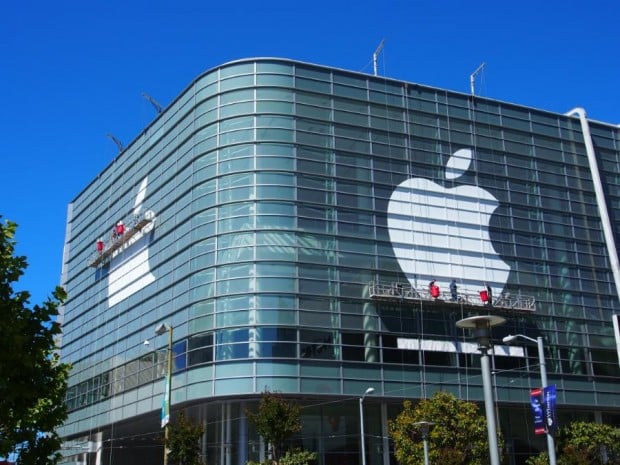 Rumors also point to the arrival of both an OS X 10.10 update for Mac and an iOS 8 update for iPhone and iPad. And Apple's banners at the Moscone Center seem to point to the arrival of something related to the number "8."
iOS 8 will more than likely make its first appearance on Monday in and around the keynote's 10AM PST start time and those interested will certainly want to tune into the live stream.
We Know About the iOS 8 Release
We don't know about the specific iOS 8 release date but we know about the probable release window.Apple always releases new iOS software alongside new iPhone hardware. That's the way it has been for years and there is no reason to believe that things will change now.
Unless every single iPhone 6 release date rumor on the planet is wrong, the iPhone 6 will be released in the fall rather than in the summer. Rumors universally point to an arrival in the fall though they haven't agreed on a specific month. The majority point to September while we've heard that we could see the device arrive as early as August and as late as November.
The November iPhone 6 release date rumors pertain to the rumored 5.5-inch iPhone 6 model that might arrive after Apple releases the rumored 4.7-inch model.
What's important is that every single iPhone 6 rumor points to the fall and that likely means an iOS 8 release date in the fall. Look for Apple to confirm a fall release after an iOS 8 beta on Monday.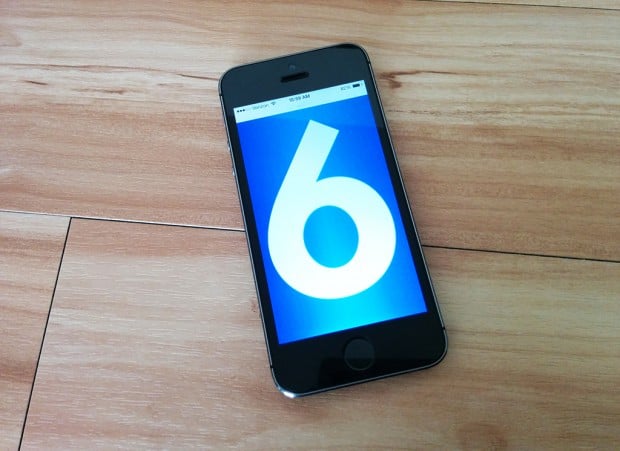 Also look for Apple to confirm the devices that will be getting iOS 8. Devices like the iPhone 4 and iPad 2 are on the chopping block given that they've receive three years of software support but phones like the iPhone 5s and iPhone 5 and tablets like the iPad Air and iPad mini should get the upgrade.
We Know About iOS 8 Features
iOS 8 rumors have also pointed to a number of new features that will supposedly be coming with Apple's iOS 8 update. We probably haven't seen every single stone turned over but rumors have pointed to some of iOS 8's biggest features.
Rumors point to a new Healthbook app that mirrors the look of Passbook. Instead of tracking tickets and loyalty cards, HealthBook will reportedly track a user's health and fitness with multiple pieces of information in one place. The feature will likely use the Motion M7 processor in the iPhone 5s, and a similar one in the rumored iPhone 6. It also might connect to an iWatch or other accessories to measure health data.
A HealthBook mockup from 9to5Mac, seen above, offers a detailed look at how HealthBook might look when running on the iPhone or iPad. Like PassBook, it uses a card-based UI to display key health components that iPhone users and potentially iWatch users might track during their fitness activities.
Apple's iOS 8 update is said to include Microsoft Surface-like split-screen multitasking for iPad, where users can snap two apps side-by-side and use them at the same time. In addition to the split-screen multitasking, sources say that the feature is also designed to allow for apps to more easily interact with each other.
Users would be able to able to drag-and-drop text, video or images from one app to another when in split-screen mode. The feature supposedly won't be limited to just stock iOS apps either. Apple will apparently allow developers to give their apps this ability.
Unfortunately, it looks like Apple might not show it off on stage on Monday. Rumor has it, the feature isn't polished enough for the big stage and the company might keep it in the shadows until later in the year.
Apple continually has tweaked and added features to Siri and it looks like iOS 8 might deliver some massive changes as well. Apple recently purchased a small company called Novauris. The company developed technology that is not only able to detect words, but phrases. This would allow Siri to more easily understand what iPhone and iPad users are asking. It could also, perhaps, boost the accuracy of dictation as well.
Bloomberg recently reported that Apple is in talks with Shazam to include the company's music identification services inside Siri. This would allow iPhone and iPad users ask Siri, "What song is playing?" and see the title with a link to buy the song on iTunes.
Speaking of iTunes, rumors suggest that Apple could make iTunes Radio a standalone application with iOS 8. This would help to make it more visible to iPhone and iPad owners as Apple looks to throw its weight around in the music world. Apple recently purchased Beats for $3 billion but the purchase may not go through until later this year. In other words, it probably won't tie into iOS 8, at least not yet.
It looks like Apple may be planning VoLTE support for iOS 8. This is a short way of saying Voice over LTE. If Apple does add support, phone calls could sound dramatically better than they do today. U.S. carriers have been slow to adopt the service but it looks they will be ready in time for the iOS 8 update later this year.
9to5Mac's Mark Gurman believes that iOS 8 will finally bring transit directions to Apple's Maps application. It's not clear if it will make the cut for iOS 8.0 or if it will be delayed until iOS 8.1 but it looks like it's coming at some point.
iOS 8 is also rumored to be fixing Apple's notification system. iOS 8 will reportedly fix the annoying double notification window that users see in the Notification Center. As we've pointed out, in iOS 7, Apple separates notifications into missed and all, which is troublesome for tracking down a notification.
Finally, the iOS 8 update is expected to look similar to the iOS 7 update. While we could see Apple tweak some things, the overall look and feel of iOS 8 isn't expected to be much different than what's running on iPads and iPhones right now.