iOS 8 Jailbreak Release Teased, Won't Last Long
Just days after an iOS 7.1.1 jailbreak was released, another jailbreak developer and hacker has teased his own release of an iOS 8 jailbreak to much of everyone's surprise.
BlackGeek is the hacker behind many jailbreaks in the past, including the first iOS 7.1.X jailbreak for the iPhone 4. He's the one who teased an iOS 8 jailbreak recently, and says that it works with both betas that are currently available to testers.
Furthermore, BlackGeek even has a website up and running where you'll be able to download the jailbreak tools. However, nothing is clickable just yet, as the geeksn0w developer still has some final touches to add and he still needs to get permission from the Pangu jailbreak team. Nonetheless, BlackGeek says he has "every intention to release this untethered jailbreak of iOS 8 Beta."
If you've used geeksn0w before for past jailbreaks, the website's layout will be very familiar to you, and BlackGeek is one of the more reliable jailbreak developers in the community, so if he says he has every intention to release an iOS 8 jailbreak, he probably will.
While this make many users happy, some are scratching their heads at the logic (or the lack thereof) of this kind of release.
Many users in the jailbreak community argue that releasing an iOS 8 jailbreak when it's still in its beta stages is kind of pointless, as Apple will simply just patch up the exploits used before the final version releases at some point this fall. Furthermore, beta software is obviously unstable and isn't meant for mass consumption, so many users are wondering if there's even a point to jailbreak an iOS 8 beta in the first place, as many users don't even want to install the iOS 8 beta as it is.
In any case, what will likely happen if BlackGeek does release an iOS 8 jailbreak for the beta versions is that Apple will easily patch up the exploits used in either the last beta or the Gold Master release, which is the final version before the public version releases. This will essentially put everything back at the beginning and there will no longer be an iOS 8 jailbreak when the new version releases this fall.
Of course, it's possible for jailbreak developers and hackers to discover yet another exploit, but that's something that we won't know until it happens. It took developers a few months to discover an exploit in iOS 7, but granted, iOS 7 was a major redesign for the mobile operating system, so we're guessing it was a bit more difficult that time around to find an exploit.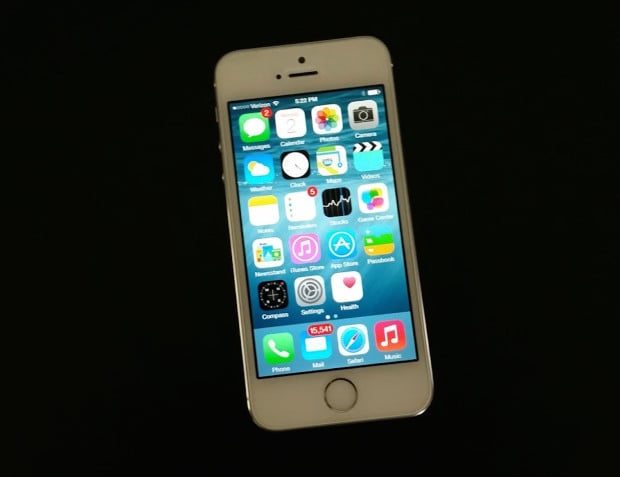 We've actually known for quite some time that an iOS 8 jailbreak was successful. Just a couple of days after Apple announced iOS 8 and released the first beta, jailbreak developer and hacker i0n1c tweeted a photo of a jailbroken iPhone running iOS 8. Of course, we knew he wasn't going to release the jailbreak, but it seems other developers are taking that task into their hands.
It's nothing new when a jailbreak developer posts photos or videos of a successful jailbreak attempt without releasing the exploit to the public, but it seems i0n1c (who also teased a successful iOS 7.1.1 jailbreak) isn't very liked amongst the jailbreak community, especially on Reddit, where his constant teasing has made many upset, calling him a "troll" and claiming that he's simply "attention seeking."
However, i0n1c's constant teasing of successful jailbreak attempts at least shows the world that a jailbreak is possible for a new version of iOS, and confirms that no matter how often Apple locks up its software to prevent this sort of thing, there's always a way around it somehow.

This article may contain affiliate links. Click here for more details.