iOS 8: 8 Things iPhone & iPad Owners Can Expect
Tomorrow, Apple will show off iOS 8 for iPhone and iPad for the first time. With that in mind, we want to take an updated look at what we expect from the software that is poised to replace last year's massive iOS 7 update.
Last year, weeks before WWDC 2013, Apple announced that it would be showing off new iOS and OS X software at its annual developer event. The announcement did not come as much of a surprise given that Apple historically has used WWDC to deliver software announcements to its developers and to consumers around the world.
So, as you might imagine, it did not come as much of a surprise when the company announced that it would be showing off its advancements to iOS and OS X at WWDC 2014, an event that will once again utilize the conference halls of the Moscone Center in San Francisco.
WWDC 2014 kicks off Monday morning with a keynote from Apple. The keynote, which starts at 10AM PST, will be live streamed to consumers and developers around the world. And it's there, that we should see Apple announce OS X 10.10 and a brand new operating system for iPhone and iPad dubbed iOS 8.
Apple still hasn't confirmed iOS 8 for WWDC 2014 but an announcement at tomorrow's keynote is confirmed thanks to the banners Apple is installing to promote the conference. With just a day to go before the big day, consumer interest is at an all time high. iPhone and iPad owners that don't follow the daily news cycle are interested to see what Apple is going to announce.
Thanks to rumors and leaks, we have a pretty good idea. But we want to take it a step further and make some bold predictions about iOS 8 moving forward.
Here, we take a look at what we expect from the iOS 8 update for iPhone and iPad.
iOS 8 Release Details Tomorrow
iOS 8 is coming tomorrow, this much is now clear. We expect most of the announcement to consist of Apple executives running down iOS 8 features but there will likely be a part of the show where the company casually details its plans for later in the year. That is to say, a confirmation about its release date.
We don't expect the iOS 8 update to be released to the public tomorrow but instead, we expect it to be released sometime later in the year alongside the new iPhone 6. iPhone 6 rumors point to an arrival in the fall, in September. While that might be the case, we don't expect users of Apple's older iPhones and iPads to have to wait that long to find out about the iOS 8 release date though.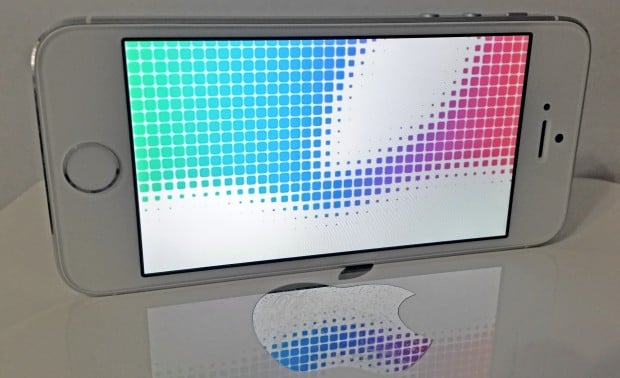 Last year, Apple tagged the iOS 7 update with a fall release date. It did not offer any specifics. We expect the same here with the iOS 8 announcement. We expect Apple to announce that the iOS 8 update will be made available sometime later this year. And at this point, given the rumors, the fall is a safe bet.
Expect to have some idea about the iOS 8 release after tomorrow's show.
iOS 8 Beta
We don't expect an imminent release to the public but we do expect Apple to release the iOS 8 update in the near future. Apple typically puts its new iOS and OS X updates into its beta program for developers and we expect the same from the iOS 8 update.
An iOS 8 beta would allow developers to poke and prod the update before its arrival later in the year and also allow for Apple to iron out any issues the software might be having pre-launch.
Apple recently opened up the OS X 10.9 beta to the general public but we would be shocked if Apple released the iOS 8 beta to all iPhone and iPad users. We do, however, think there will be an iOS 8 beta ahead of its release.
9to5Mac's Mark Gurman also believes that an iOS 8 beta will arrive for developers in the near future.
Compatible Devices Confirmed Early
We also expect Apple to detail the devices that will be getting the iOS 8 update later on this year. Last year, Apple confirmed that the iOS 7 update would be arriving for the iPhone 4 and later, iPad 2 and later, iPad mini and iPod touch (fifth generation). It's now a year later and we expect the list to be a little bit different.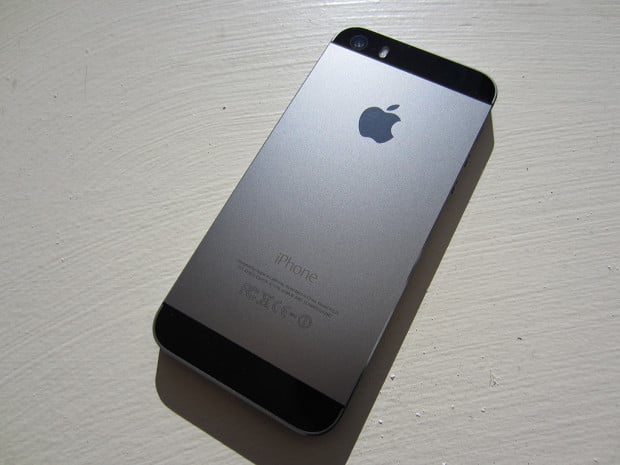 Apple is a company of patterns and one of the patterns it has followed for years pertains to the amount of time it keeps a device updated. Historically, we've seen it keep devices updated for three years before kicking them to curb. Part of its because of performance, the other is to entice sales.
That said, we expect Apple to announce iOS 8 compatibility tomorrow and here are the devices that should get their name called:
iPhone 5s
iPhone 5c
iPhone 5
iPhone 4s
iPad Air
iPad 4
iPad 3
iPad mini with Retina Display
iPad mini
iPod touch fifth-generation
The iPhone 4 is unlikely to get iOS 8. The iPad 2 is more powerful than the iPhone 4, and as powerful as the iPad mini, but given that it was canned after last year's iPad Air launch, we imagine that it will miss out on iOS 8.
A Similar Look
It took years for Apple to issue a completely redesigned version of iOS. Updates before iOS 7 tweaked the look of the operating system but they didn't produce massive change. 9to5Mac's Mark Gurman says that he expects Apple to make design tweaks but that iOS 8 will look similar to the iOS 7 update.
Hundreds of New Features
Apple's iOS upgrades are always free and they always deliver hundreds of new features. Some, like Siri, are massive. Others, like the addition of new wallpaper options, are much smaller.
Those that haven't been following the iOS 8 update on its path from rumor to reality can get an idea about what to expect from the iOS 8 rumor roundup below.
iPhone and iPad owners that prefer to read about the iOS 8 update's rumored features can check out our most recent iOS 8 rumor roundup. 9to5Mac also just released a massive rundown of iOS 8 that details most of the features expected to debut with Apple's new software.
Missing Features at WWDC 2014
Expect Apple to detail many iOS 8 features tomorrow . The company tends to go into detail about the biggest additions and leave smaller announcements to the slides that it goes through during the presentation. We should see a number of iOS 8 features detailed tomorrow but don't expect to see them all.
Apple almost always holds back features from WWDC. For instance, it did not show off Siri at WWDC 2011 either because it wasn't ready or because it wanted it to be a surprise. Already, we're hearing about one feature that may not make the WWDC cut and unfortunately it's one of features that iPad owners are most excited about.
According to Brian X. Chen from The New York Times, a credible source, Apple will not show off split-screen multitasking for the iPad because it's still a work in process. Even if this rumor turns out to be wrong, Apple likely won't show its entire hand at WWDC. Expect there to be some surprises when the iOS 8 update is announced again alongside the iPhone 6.
No iPhone 6 = Only Parts of the iOS 8 Update
iOS updates are never created equal. Older devices usually don't get the full version of iOS. Here is how last year's iOS 7 panned out for users of older iPhones and iPads.
Traffic information in Today view is available on iPhone 4s or later.
Panorama format is available on iPhone 4s or later and iPod touch (5th generation). Square and video formats and swipe to capture are available on iPhone 4 or later, iPad 2 or later, iPad mini, and iPod touch (5th generation).
Filters in Camera are available on iPhone 4s or later and iPod touch (5th generation 32GB/64GB).
Video sharing is not available on iPad 2 and iPod touch (5th generation 16GB).
AirDrop is available on iPhone 5 or later, iPad (4th generation), iPad mini, and iPod touch (5th generation) and requires an iCloud account.
Safari full-screen view and tab view are available on iPhone 4s or later and iPod touch (5th generation).
The iPhone 5s, iPad Air and iPad mini with Retina Display will likely get most if not all iOS 8's feature set but devices like the iPhone 4s and iPad 3 will likely see their features limited.
iOS 8 Jailbreak
Nothing is set in stone but it's clear that iOS jailbreak developers are working on an iOS 8 jailbreak. Release dates for iOS jailbreaks are never easy to pin down given that developers play a game of cat and mouse with Apple's engineers but we expect an iOS 8 jailbreak to be released in the weeks after its arrival later on this year.
Expect the Evasi0n team to drop hints in the months to come but expect them to play their cards close to their chest.