iOS 8 on iPhone 5: First Impressions and Performance
In June, Apple announced that it would be delivering a new iOS 8 update to iPhone and iPad owners this fall. Earlier this month, Apple confirmed the iOS 8 release date and today, the company rolled out its successor to iOS 7. With the release date now upon us, it's time to take an initial look at iOS 8 on iPhone 5, Apple's aging former flagship.
Two years ago, the iPhone 5 helped usher in a new iOS era. Apple's iOS 6 update arrived stock on board the iPhone 5 and delivered a number of new features, tweaks and enhancements that helped to improve and unify the iOS experience on the iPhone, iPad and iPod touch.
Since then, the iPhone 5 has been the recipient of countless iOS updates including last year's iOS 7 update and Apple's final iOS 7 release, the iOS 7.1.2 update that emerged several months ago. Today, the former flagship is getting its second major iOS upgrade in the form of iOS 8, an update that made another debut last week alongside the iPhone 6.
iOS 8 was first announced at WWDC in June though Apple showed off the final version at its iPhone 6 launch on September 9th. It also tagged the iOS 8 with a public release date of September 17th. For months, the iOS 8 update has been poked and prodded by developers and today for the first time the final version, and all of its new features, are available to the public.
As expected, Apple pushed the iOS 8 update around 10AM PST, delivering the goods to iPhone 5s, iPhone 5c, iPhone 5, iPhone 4s, iPad Air, iPad mini with Retina Display, iPad 4, iPad 3, iPad 2, iPad mini, and iPod touch fifth-gen users. Now that we've been able to spend some quality time with the public release, we want to take a look our first impressions of the iOS 8 update for iPhone 5.
Installing iOS 8
Typically, trying to install iOS updates the second Apple releases them leads to a comedy of errors. iOS 7 was a major headache for me last year and it took more than two hours to get it up and running on my iPhone 5. I wasn't as concerned with iOS 8 because the changes it brings aren't as drastic but I was nervous nonetheless.
Around 10AM, I checked for an Over-the-Air update. To my surprise, iOS 8 actually popped up. Unfortunately, to download and install the update OTA, I would need 4.6GB of storage space that I simply didn't have. So, off to iTunes I went.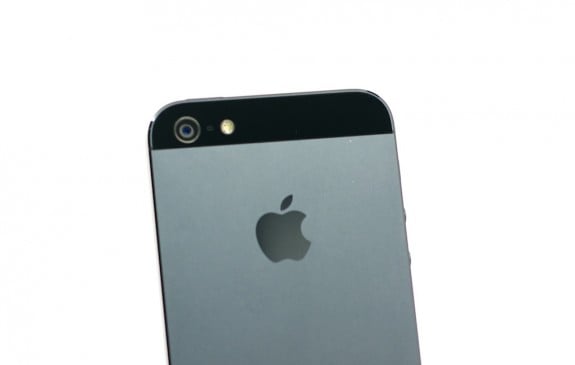 I rarely use iTunes anymore so after dusting off the cobwebs and making a backup, I started the download and installation process. I estimate that from start to finish, it took about 30 minutes to complete. Keep in mind, this was at peak hours when most of the world was downloading and installing Apple's brand new software so it may go faster if you wait until later in the day.
I've seen a number of iOS 8 problems emerge today during the installation process so I'm fortunate that I didn't run into any. Perhaps it's because I prepared, perhaps it has to do with luck. I don't know.
If you plan to update to iOS 8 on your iPhone, be sure to make a backup and be sure to set aside some time for the installation process. You'll need at least 25-30 minutes I think.
iOS 8 Performance
Remember, when it comes to the performance of iOS updates like iOS 8, I like to look at five different areas in particular. Those areas are: Applications and how they're performing post update, battery life and whether there is abnormal drain, random bugs or hiccups, Wi-Fi and Bluetooth performance, and overall speed. After spending some quality time with the iOS 8 update for iPhone 5, here's what I've found.
Apps
Applications sometimes have a habit of behaving badly after iOS updates, incremental or major. Major iOS updates like iOS 8 tend to have me on edge because there's usually a greater chance for problems.
I don't have every single app that you have, plain and simple. So, I'll single out my experience with some of the more popular iOS applications so that I can relate better. I've taken a deep dive into Facebook, Twitter, Instagram, Google Chrome, Netflix, Spotify, Soundcloud, Google Maps, Google Hangouts, Pandora, The Weather Channel App, and YouTube.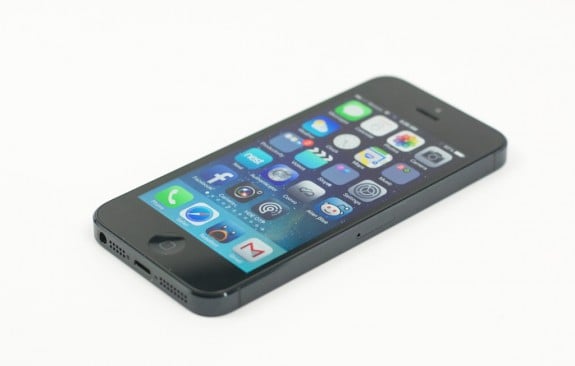 So far, my experience has been mostly good. I say mostly because almost immediately, the Facebook application started causing problems. Right off the bat, it took forever to load for no apparent reason. And if that wasn't enough, it crashed shortly thereafter. Even Google Chrome and Google Hangouts, two apps that have caused me a number of headaches, are working fine. Netflix, another problem app, hasn't crashed and started playing a movie on cue.
My hope is that the Facebook issues were an anomaly. The company has pledged to frequently update its application with bug fixes so it's nice to know that even if these problems do persist, they'll be handled soon.
I haven't run into any other app issues in the hours after release and it's looking like developers did a fantastic job in testing. Remember, these are first impressions and there's a good chance I'll run into some other issues in the hours, days and weeks after the iOS 8 release date.
iOS 8 Battery Life
It's been about an hour and a half since I took my iPhone 5 off the charger at 100% and I'm down to 87%. Granted, I've been using iOS 8 and applications extensively during that time so a 13% drop seems pretty reasonable.
I'm not seeing any abnormal battery drain and I'm not seeing any slow charging problems. Typically, when an iOS update is infected with a major battery drain bug, you see it right off the bat. I'm not detecting anything out of the ordinary right now so my hope is that my preparation for iOS 8's arrival paid off. If you are having battery life issues, check out our iOS battery life tips. They're for iOS 7.1.2 but they apply to iOS 8 as well.
Connectivity
iOS updates can sometimes cause problems with cellular data, Bluetooth connectivity and Wi-Fi. I've had some problems of my own in the past. iOS 8 seems to be offering solid connectivity in all three areas.
Wi-Fi connections are fast, stable and healthy. AT&T's 4G LTE network is offering the same high quality data speeds that I'm used to. And I was even able to connect with my Bluetooth speakers right off the bat. That's a very good sign though it doesn't mean that I'm out of troubled waters just yet.
There's always a chance that things will start to deteriorate as we move further from the iOS 8 release date. It's just the way iOS updates go. So while I'm feeling confident, I should have a better idea in about a week or so after the dust has settled.
Miscellaneous Bugs & Issues
I've only had the iOS 8 update on my iPhone 5 for about three and a half hours. That's not enough time to deem iOS 8 bug-free but it is enough time for me to relay some feedback.
So far, I haven't stumbled into any noticeable bugs, flaws or game changing issues. The update appears to be very stable for a major update though again, bugs typically show themselves in the days, weeks and even months after release. There are more than likely bugs on board the iOS 8 update but so far, I haven't seen any jump out at me.
This is much different than last year's iOS 7 update. After installing iOS 7, I immediately ran into issues. I'm hopeful that the stability here persists beyond the first day.
Speed
iOS 7.1 for the iPhone 5 was a game changing update. iOS 7 was sluggish and slow but iOS 7.1 fixed that with improved animations and transitions. At the time, I went as far as to say that my iPhone 5 felt like new. It still does.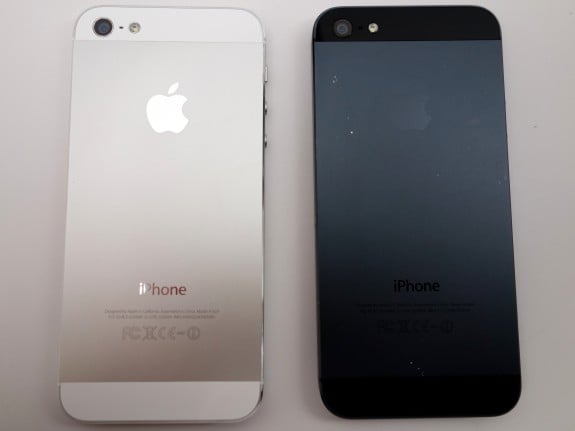 I was nervous about moving up to iOS 8 because older devices typically struggle with new updates. However, so far, the iOS 8 experience on my iPhone 5 has been on par with the experience in iOS 7. I haven't noticed any lockups, the animations and transitions between apps and the home screen are fluid, and it's still extremely fast especially for a two year old phone.
I'm hearing that the iPhone 4s and iPad 2 iOS 8 updates are causing problems but I'm liking what I'm seeing from iOS 8 on the iPhone 5. At least thus far. We'll see how it holds up as I start using it more throughout the next two weeks.
iOS 8 Features
iOS 8 doesn't look much different than iOS 7 and after installing it, you're probably not going to be able to tell that you're running a brand new operating system. Underneath the surface though, there is plenty to discover and as I've found out, there is plenty to like about iOS 8. These are my initial impressions of some of the iOS 8 features that jumped out at me.
Battery Usage
One of my favorite iOS 8 features is the battery usage function that Apple's added to the Usage section in Settings. Battery life usage will allow you to monitor individual applications for battery drain, something that will help you to conserve precious battery life during a road trip, on a flight, or just during your normal work day.
I've already caught myself looking at it a number of times though I suspect once I nail down the worst offenders, Google Chrome is already at the top of my list, I'll start to look at it infrequently. To me, this is one of iOS 8's small but extremely useful features that I think many of you are going to love. Assuming that it's accurate.
iMessage
I've been looking forward to the changes to iMessage ever since Apple showed them off on stage. Like battery life, the Messages application is a key component of my every day use. I message a lot. Co-workers, friends, even my Dad, I find myself sending hundreds messages a day without really knowing it.
In iOS 8, Apple expands on the capabilities in Messages. You can now name your group threads to keep things organized. You can remove yourself from group messages. You can set Do Not Disturb on for individual people. You can easily share your location. You can look at your attachments that you shared with friends and family. Most of this is done through the Details tab in the top right corner.
In the past, I've been disappointed by the features I built up in the months after WWDC. Passbook was one of those features and I honestly cannot remember the last time I opened it. Months ago, at least. I can't say the same for these new messaging features. Just like Control Center last year, I think these will probably be my most used features going forward.
Multitasking
Let's just cut to the chase. Apple's version of multitasking on the iPhone isn't real multitasking. Go use a Samsung Galaxy S or Galaxy Note  for a day, those devices deliver real multitasking. iOS 8's multitasking is similar to what you got in iOS 7 though there is one notable difference, one that actually might come in handy.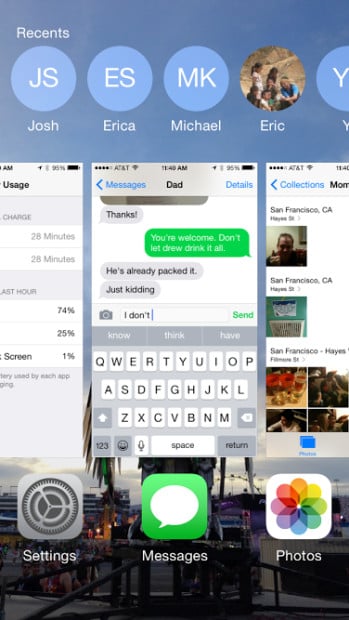 At the top, above the cards, are little circles that allow you to easily access your most recent contacts. Tap on a circle and you're able to call that person, send them a message or make a FaceTime call. It also gives you easy access to your Favorites if you swipe to the right. I can see myself using this a lot though multitasking in iOS still leaves something to be desired.
Mail
On my iPhone 5, I still use the stock mail app. Why you ask? Simple. I've never found another mail app that's worked for me. Software is all about what makes you feel comfortable and the stock mail app is what I've lived in for many years now.
In iOS 8, the Mail interface remains the same though Apple's tacked on some new features that help push the app forward. There is nothing revolutionary here though for stubborn people like me that refuse to move on, there's a bit to like.
The ability to swipe left on a message in my Inbox to interact is a nice touch. You can now also swipe to the right to make an email as unread, just in case you want to save something for later. There's also a new drop down menu that allows you to quickly add a contact, contact that contact or ignore the contact altogether.
Notifications now let you respond to mail without leaving your current screen which means that I'll probably spend less and less time inside the actual mail app itself.
Camera & Photos
Both the camera and Photos application deliver some changes that I think are going to play a huge role for many of you moving forward. The camera app c0mes with some smaller changes including a new time lapse feature that I'll probably never use and a new capture timer that I probably will use quite a bit. It's still not on par with Samsung's camera application but it's not awful by any means.
Thanks to the new Photo app, you now have the ability to quickly edit your photos in house. The options aren't as powerful as an app like Afterlight but they're far more convenient and for some, easier to use.
Photos is now smarter about sorting your photos and videos as well making them much easier to find. Those of you that take a lot of photos or video will also appreciate the new smart search that allows you to easily find a photo or video from years ago. I already love this feature.
Keyboard
I don't know how I feel about the changes to the keyboard just yet. In iOS 8, the keyboard will supposedly be able to predict what you'll type next to provide a more fluid way of typing. So far, its done pretty good but I find it to be pretty distracting.
It's going to take some getting use to and I'm not going to resort to swiping it away just yet. Yes, you can easily get rid of it if it bothers you.
Siri
Here's what's new with Siri:
Improvements to responsiveness, reliability and accuracy
"Hey, Siri" option to initiate Siri using just your voice when your device is plugged in
Streaming voice recognition
Works with Shazam to answer "What song is playing?"
Purchase content from iTunes Store
The only feature that I can imagine myself ever using is Shazam. And even then, it's probably faster for me to open up the application from one of my folders. Siri, at least to me, has never been practical and that doesn't change with iOS 8.
Obviously, there is a lot more to iOS 8 but it's going to take time to comb through its features. There are well over a 100 new iOS 8 features on board, some of which take months to discover.
Should You Install iOS 8?
For me, the Battery Usage display and changes to iMessage alone are worth the upgrade to iOS 8. It also helps that Apple's made some notable improvements in other key areas including Photos. These just scratch the surface too. iOS 8 delivers a ton of new features, features that I'll be digging into over the next week or so.
So far, I haven't noticed any major performance issues on the iPhone 5. Battery life is solid, I haven't discovered any catastrophic bugs, and connectivity is stable across all connections. In other words, it seems very stable.
If you're nervous or if you don't care about what iOS 8 has to offer, wait a few days or a few weeks for the dust to settle. Apple is poised to deliver some upgrades to iOS 8 in the next few months including bug fixes. For most of you though, iOS 8 is going to be worth the install. It builds on the foundation left behind by iOS 7 and delivers some promise of its own.

This article may contain affiliate links. Click here for more details.