iOS 8 Roundup: Problems, Fixes, Performance
Last week, Apple delivered its iOS 8 release to iPhone, iPad and iPod touch users around the world. Unfortunately, in the days since its release, we've seen a number of iOS 8 problems (and fixes) emerge. Today, a week removed from its release, we want to take a close look at current iOS 8 problems, potential fixes and the performance of Apple's successor to iOS 7.
In June, Apple announced its iOS 8 update. At the time, the company showed off a number of its features including changes to Photos, Messages, and more. On stage, it announced an iOS 8 beta and declared that it would be released to the public sometime in the fall. Apple did not reveal a specific iOS 8 release date to iPhone and iPad users.
Earlier this month, Apple finally shared a specific iOS 8 release date and last week, the company made good on that promise. A week and a day ago, Apple released iOS 8 to the public for the first time. As promised, iOS 8 brought a number of new tweaks, enhancements, features, and fixes to users around the world. However, as we soon found out, it also delivered a number of iOS 8 problems.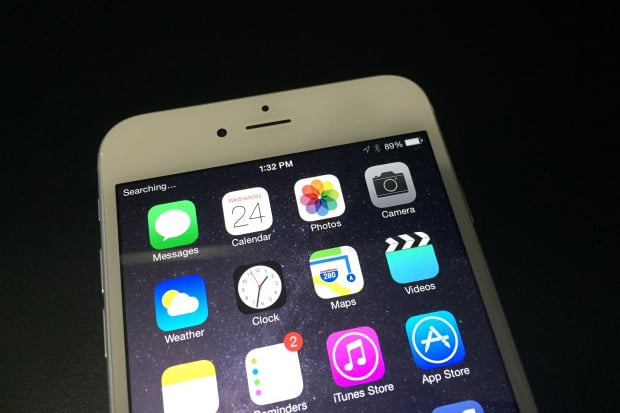 iOS 8 problems have been the talk of the town for the past week as users make (well, try to make) the transition from iOS 7 and below to the company's new operating system. iOS 8 issues have been plaguing iPhone and iPad users of all shapes and sizes and while yesterday's new iOS 8.0.1 update improved things somewhat, Apple's latest upgrade also made things worse for a whole bunch of people.
With iOS 8, iOS 8.0.1, and iOS 8.0.2 details flying around, we've sifted through all of the noise to deliver the most important iOS 8 details to those of you currently running iOS 8 and those of you who are still thinking about making the switch. This guide will cover current iOS 8 problems, iOS 8 fixes and it will touch on our experience with Apple's latest update.
iOS 8 Performance
We've been digging into the iOS 8 update and the new iOS 8.0.1 update in an effort to supply you iPhone and iPad users with feedback. While we're going to wait to provide our full reviews, here's a quick look at how iOS 8 and iOS 8.0.1 performance is shaping up across key devices.
iOS 8.0
Several of our devices remain on iOS 8.0. These devices include the iPad mini with Retina Display, iPad 3, iPhone 5s, and iPhone 4s. In the past week, we've determined that performance on both the iPhone 5s and iPad mini with Retina Display is solid. We haven't run into any serious performance issues and battery life and connectivity both are efficient.
If you want to know more about how the iOS 8 update is performing on the iPhone 5s or iPad mini with Retina Display, be sure to check out our first impressions of the iPhone 5s update and the iPad mini with Retina update. These impressions will guide you through the most important pieces and help you decide if iOS 8 is worth installing right now.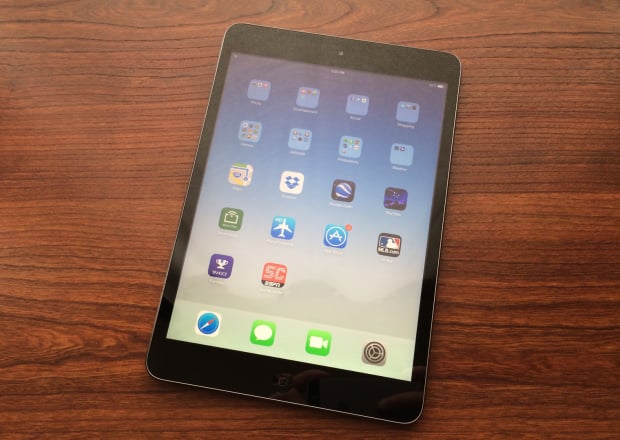 Performance on the iPhone 4s is still very shaky. The OS is sluggish, particularly the keyboard, and we continue to see apps randomly crash, either during start up or during actual use. If you are still on iOS 7 and aren't experiencing any issues, we suggest holding out on the iPhone 4s iOS 8 update, at least for now. Check out our first impressions for more on the update.
Finally, the iPad 3 iOS 8 update is performing much like it did last week. It's solid though we do see some occasional slow down. We haven't been nagged by any game changing issues and at this point, it appears safe to install iOS 8 on your third-generation iPad. Just make sure to back things up just in case something does go wrong.
iOS 8.0.1
Yesterday, Apple released an iOS 8.0.1 bug fix update. The update was live for a few minutes, allowing us to grab it on several devices, before it was pulled due to major issues on the iPhone 6 and iPhone 6 Plus.
We are currently running iOS 8.0.1 on the iPad Air and the iPhone 5 and so far, it's more stable than the iOS 8.0 update, at least on the iPhone 5. While you can't get iOS 8.0.1 any more, we encourage you to check out our impressions as primers for the upcoming iOS 8.0.2 update that's expected to arrive in just a few days with a fix for cellular issues.
iOS 8 Problems
We've seen a slew of iOS 8 problems and iOS 8 issues emerge in recent days. These issues prompted Apple to release an iOS 8.0.1 update yesterday to fix these issues though, as we learned, the new update delivered some problems of its own.
iOS 8 Problems
iPhone and iPad users are dealing with a myriad of iOS 8 issues including battery problems, Wi-Fi issues, miscellaneous issues with apps and connectivity, and so much more. Apple's discussion forums are flooded with complaints about the company's new update.
Fortunately, this is Apple you're dealing with and not Google or an Android manufacturer. Bug fix updates come fast and yesterday's iOS 8.0.1 update tackled a number of known issues including fixes for the iOS 8 keyboards, a fix for the Photo Library, a fix for unexpected cellular data usage when receiving SMS or MMS messages, and a ringtone fix amongst others. The full change log can be seen below.
While it did solve some initial iOS 8 problems,  yesterday's iOS 8.0.1 update also delivered some new, debilitating issues to owners of Apple's newest iPhones, the iPhone 6 and iPhone 6 Plus.
iOS 8.0.1 Problems
Almost immediately, we saw iPhone 6 and iPhone 6 users complain about the iOS 8.0.1 update. After installing iOS 8.0.1 on the iPhone 6 and iPhone 6 Plus on AT&T and Verizon, we discovered broken cellular service and broken Touch ID. It appears that these issues are limited to Apple's new iPhones and they are very widespread.
In response to the complaints, Apple pulled the iOS 8.0.1 update and it's no longer available to iPhone 6, iPhone 6 Plus or any other iPhone or iPad user on iOS 8.0 or below. What this means is that for the time being, iPhone 6, iPhone 6 Plus and owners of other models experiencing iOS 8 problems are going to have to rely on unofficial fixes.
iOS 8 Fixes
There are iOS 8 problems, yes, but there are also fixes for some of those problems. Here, we take a look at fixes for a few common iOS 8 problems including fixes for yesterday's iOS 8.0.2 issues.
iOS 8 Battery Life
iPhone and iPad users always complain about battery drain after iOS updates. iOS 8 is no different. We're seeing iPhone users in particular moan about battery loss and bad iOS 8 battery life. And while that might be the case, there's no guarantee Apple will roll out a fix to alleviate these issues. We almost never see updates address supposed battery life issues.
Those of you that are dealing with bad iOS 8 battery life will want to take a look at our list of iOS 8 battery life fixes. These fixes are not guaranteed to work though many of them have worked in the past. They're worth a shot if you're dealing with abnormal battery drain after making the switch from iOS 7 and below to Apple's new operating system.
iOS 8 Wi-Fi
We've also been getting a ton of complaints about broken Wi-Fi. Wi-Fi issues have plagued iPhone and iPad users forever though we really started to see things hit the fan after the iOS 6 update. Grayed out Wi-Fi, slow connections or non-existent connections seem to be among the biggest problems. And while there isn't a cure all, there are some things that you can try.
At this point, you're probably going to have to rely on these temporary fixes for help. Apple hasn't shown a willingness to fix Wi-Fi issues and we don't expect that to change any time soon.
How to Make Calls with iPhone 6 on iOS 8.0.1
If you're using an iPhone 6 or iPhone 6 Plus on iOS 8.0.1 and you're unable to make phone calls, there are some ways around this. We recently detailed some alternatives in a guide that went up shortly after iOS 8.0.1 busted cellular service for users.
How To: iOS 8.0.1 Downgrade to iOS 8
Should you want to go back to iOS 8.0, you can. Have a look at our handy guide. It will take you step by step through the downgrade process and get you back to iOS 8.0 in no time at all.

This article may contain affiliate links. Click here for more details.