8 Common iOS 8 Problems & How to Fix Them
Apple's iOS 8.0.2 update was released to fix lingering iOS 8.0.1 problems and iOS 8 problems. However, in the days since its release, we've heard numerous iPhone and iPad users complain about a slew of iOS 8.0.2 issues and here, we take a look at some of the most common iOS 8 problems and possible fixes for them.
On September 17th, after a stint in Apple's beta program, the company released the iOS 8.0 update for iPhone, iPad and iPod touch. As expected, the iOS 8 update delivered a number of big time changes including improvements to the Photos app, iMessage, battery usage, accessibility, and more. In addition to these features, the update also delivered iOS 8 problems to iPhone and iPad users.
We detailed many of these problems in the hours and days after the iOS 8.0 release date in our initial impressions and roundups. And ultimately, complaints about these various iOS 8 issues forced Apple to release a couple of bug fix updates in iOS 8.0.1 and iOS 8.0.2, updates aimed at squashing these initial iOS 8 bugs.
Apple's first bug fix update was iOS 8.0.1, an upgrade that rolled out in late September and one that immediately caused problems for iPhone 6 and iPhone 6 Plus users. Cellular connectivity died and Touch ID stopped working for thousands of users around the world. Apple pulled the plug on iOS 8.0.1 and promised to issue a fix.
A day later, Apple made good on its promise to fix those iOS 8.0.1 problems. In late September, Apple pushed out iOS 8.0.2, an update similar to iOS 8.0.1 but one that came with fixes for those iPhone 6 and iPhone 6 Plus problems. Despite these bug fixes, iOS 8 and iOS 8.0.2 continue to cause problems for iPhone and iPad users and over the past few weeks, we've seen tons of complaints.
With an iOS 8.1 release date imminent, we could see some permanent fixes arrive in the near future. That said, iOS 8.1 probably won't fix everything when it arrives. With that in mind, we wanted to share seven iOS 8 problems that we've been hearing about and offer eight potential fixes, some temporary, to those in need.
How to Fix iOS 8 Battery Life Problems
One of the issues that typically surfaces after every iOS update is battery drain. iPhone and iPad owners consistently complain about the negative impact that iOS updates have on their battery life and iOS 8 unfortunately has not escaped their ire.
iPhone and iPad owners have been complaining about iOS 8 battery life problems though it does not appear to be widespread enough to push Apple to offer a fix. If these problems were widespread, Apple would have acknowledged the problem and offered details about a potential fix. In other words, those of you dealing with issues will probably need to solve them on your own.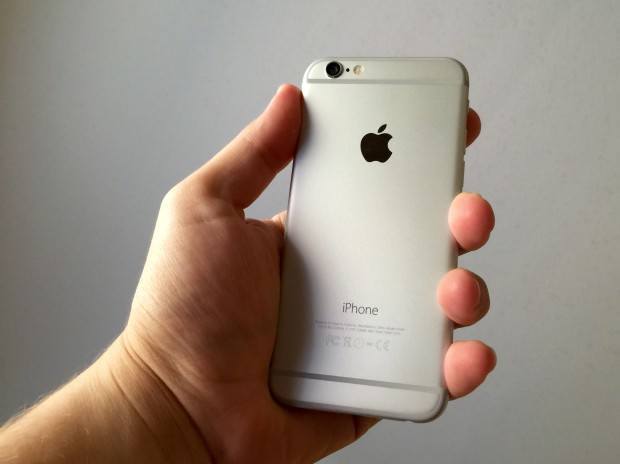 Fortunately, there are quite a few things that you iPhone and iPad owners can try should your device start experiencing heavy battery drain after installing iOS 8, iOS 8.0.2 or any other iOS 8 update.
While there are a ton of things that people recommend, we think there are several key fixes that iPhone and iPad owners should try. These fixes range from small settings tweaks to changes in your daily use. All of them have the potential to fix bad iOS 8 battery life and we highly recommend looking at them before performing a hard reset.
How to Fix iOS 8 Wi-Fi Issues
For the past two years, Apple's discussion forum have been rife with complaints about iOS Wi-Fi issues. iPhone and iPad users have complained about a wide variety of issues from grayed out Wi-Fi to unstable connections. Those issues persist inside iOS 8 and we've heard from a number of iOS 8 users dealing with these problems.
While there is no guaranteed fix for iOS 8 Wi-Fi issues, there are a few things that iPhone and iPad users can try before performing a factory reset, replacing a router, or taking the device to an Apple Store. These fixes have been passed down from the iOS 6 and iOS 7 updates and they've worked for many users in the past.
The first thing you'll want to do is reset your networking settings. This is an extremely easy process though it could take a couple of minutes to complete. So, you'll want to set aside some time to ensure that the process goes as smoothly as possible. To do this, open up your iPhone, iPad or iPod touch and head to Settings > General > Reset > Reset Network Settings.
You'll need your passcode and again, a few minutes of time because the phone or tablet is going to reboot itself. You'll also want to track down your commonly used Wi-Fi passwords because this is going to force you to re-enter them.
If that doesn't fix things, you can also try turning off Wi-Fi Networking. To do that, head to Settings > Privacy > Location Services > System Services. After performing these two steps, you'll want to reboot your phone. Once it's rebooted, there's a chance, again a chance, that your Wi-Fi will be working normally again.
How to Fix iOS 8 Bluetooth Problems
iOS 8 Bluetooth problems appear to be extremely common with many users complaining about problems when using the software in the car. We ourselves have run into iOS 8 Bluetooth issues with the iPhone 6 and iPhone 6 Plus and we're hopeful that the iOS 8.1 update delivers some permanent fixes for these very visible problems.
While there doesn't appear to be a cure all, an Apple discussion forum puts forth few different fixes for these issues. Users have singled out "Reset All Settings" as a solid fix. It hasn't worked for everyone but there are a ton of people that are claiming success after using it.
To do this, open up your iPhone, iPad or iPod touch and head to Settings > General > Reset > Reset All Settings. This is going to take a bit of time and you're going to lose a ton of your saved settings but again, it seems to be fixing Bluetooth issues for many people so it's certainly worth a try if you're experiencing headaches.
How to Fix iOS 8 App Issues
We've been hearing a lot of complaints about applications crashing and freezing in iOS 8. Apple's not going to be fixing these issues and it's going to be up to third-party developers to take care of any random problems with their apps inside iOS 8. There are a few things that iOS 8 users can try to make things more stable though.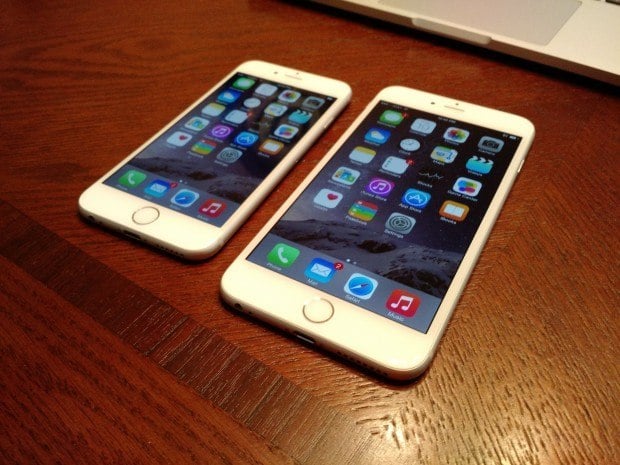 First, make sure applications are updated. App updates with support for iOS 8 have been trickling out since launch. Many of you iPhone and iPad owners out there are terrible about updating apps and that's a habit you need to break right now. Those who don't like doing this will want to turn on automatic App Store updates because it will keep apps updated automatically and ensure that they are always on the latest version with the latest bug fixes.
How to Improve iOS 8 Performance on the iPhone 4s
Performance for many iPhone 4s users has taken a hit after installing the iOS 8 update. And while it's a shame, it isn't too surprising given how old the device is and given Apple's track record when it comes to new updates for older devices. iOS 8 has been very buggy, and slow, for iPhone 4s users though there are some things that you can try to alleviate those issues ahead of iOS 8.1.
We've outlined a number of different strategies including reducing animations and pretty effects, resetting your settings, or restoring back to factory settings. There is no cure all for the iPhone 4s though before performing a factory reset or going crazy, you'll probably want to wait for the iOS 8.1 update. It's said to be coming with some major improvements.
How to Fix iOS 8 Landscape Issues
One of the biggest issues that we've outlined in our iOS 8 reviews is an issue wherein the iPhone (mainly the iPhone 6 and iPhone 6 Plus) gets stuck in landscape mode after shifting to portrait. This is a huge problem, especially when using the camera app. It's an issue that's affecting a number of other iOS 8 users as well so we want to offer up some advice.
While we can't offer a cure all fix, we can offer a temporary solution. Instead of throwing the phone against a wall, simply lock the orientation of the phone in portrait. This way, when you turn the phone when using an app like the camera, it won't shift to landscape mode, get stuck, and potentially ruin your footage.
To lock it in portrait, pull up Control Center from the bottom of the phone, look for the lock in the top right corner, and hit that. This will lock it up so that it won't move out of portrait mode. It's a temporary fix for an issue that's driving some iPhone users (including us) insane.
How to Fix iOS 8 iMessage Problems
We've been running into a number of iMessage problems in the days after the iOS 8 release. Some problems, like the apps inability to mark new messages as read, are new. Others, like an issue wherein messages come hours late, are not. Fortunately, there are some fixes that are worth trying, fixes that have actually helped to alleviate our own iOS 8 iMessage problems.
The first thing to try is toggling iMessage off an on. If that doesn't work, try rebooting the phone. If neither of those work, it's time to reset the device's network settings. To do that, head into Settings > General > Reset > Reset Network Settings. The phone will reboot, and while you'll lose your stored Wi-Fi networks, reentering a Wi-Fi password is a small price to pay for working iMessages.
How to Fix iOS 8 Problems If Nothing Else Works
If none of this works and you can't find a solution on Apple's discussion forums, we have two recommendations. First, take the iPhone or iPad to a Genius Bar at your local Apple Store. They'll help you diagnose the problem.
If you can't or don't want to do that, it might be worth performing a factory reset. Factory resets will wipe your device clean and it has worked wonders for older devices in the past.
To do that choose Settings > General > Reset > Erase All Content and Settings. This will wipe everything from the iPhone or iPad, so make a back up before you do this, even though we recommend not installing from a restore. Setting up all of your accounts and apps is time-consuming, but it may be the fastest way to fix bad iOS 8 problems.

As an Amazon Associate I earn from qualifying purchases.