iOS 8 Release: 10 Key Details
At WWDC 2014, Apple confirmed an iOS 8 release for the fall. As we quickly approach September and the start of fall, we're starting to see iOS 8 release rumors start to firm up. With that in mind, we want to take a look at 10 key iOS 8 details that iPhone, iPad and iPod touch users should keep in mind as we push through August.
In June, Apple took the stage to show off a number of new products including updates to its OS X and iOS 8 operating systems. On stage, Tim Cook and company confirmed the new OS X Yosemite update for Mac, announced a beta, and confirmed a release for the fall. OS X Yosemite rumors put its release date inside of October.
Apple did something similar with iOS 8. The company announced the update, revealed an iOS 8 beta, and confirmed a release date for the fall. It did not get into any specifics regarding the release date leaving that announcement for a later date.
As we get closer to the fall, we're starting to get a better look at the iOS 8 update itself and the iOS 8 release. Thanks to the beta, we now have a pretty good idea about what to expect from the iOS 8 update for iPhone, iPad and iPod touch. We recently went into great detail and compared Apple's new iOS 7 update to its iOS 8 upgrade. There are tons of changes, some big, some subtle.
Thanks to iOS 8 and iPhone 6 rumors, we've also started to map out the iOS 8 release. Today, we want to explore those rumors and take a look at all of the key iOS 8 details that have emerged ahead of the software's release. Some of these things are confirmed, others are rumored, but everything here should help iPhone and iPad owners get an idea about what Apple is planning for the fall.
You Can Try The iOS 8 Update Right Now
First things first. The first key iOS 8 detail is that anybody can try the iOS 8 update right now. There is a fairly easy way to install the iOS 8 beta without a developer account or a UDID, prerequisites of past iOS beta updates.
It might be worth waiting for the iOS 8 GM to arrive before installing the beta, it'll probably be more stable given that it will mirror the public release, but remember the transition from beta to public software could prove difficult for those that are not well versed in the subject.
Those with no prior experience will simply want to wait for the public release in the fall.
iOS 8 Beta 5 Likely the Last iOS 8 Beta
Apple is already on iOS 8 beta 5 and rumors suggest that this will be the last iOS 8 beta before the arrival of the iOS 8 GM. This is a key because it means that we're closer than ever to the final beta release known as the GM or Gold Master. Again, the GM is going to look and feel like the iOS 8 update that Apple releases to the public this fall.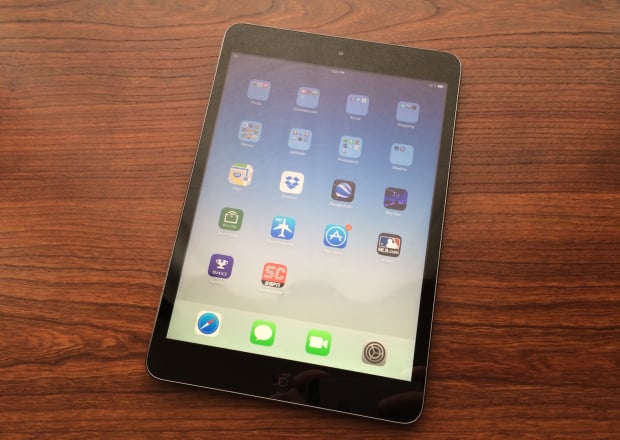 This isn't confirmed but the rumors are credible which means that this is as good of a time as any to start preparing for the upcoming iOS 8 release date. There are a number of things you'll want to do in order to get your iPhone or iPad prepared.
These iOS 8 GM release rumors point to an arrival in late August or early September, a release window that makes sense what we've heard about Apple's plans for September. A specific date is still not known but Apple typically rolls out iOS updates in the morning during the working week. (Monday-Friday)
iOS 7.1.3 Update MIA
iOS 7.1.3 update rumors are still non-existent and we haven't noticed an uptick of iOS 7.1.3 visits in our analytics. Typically, we see both ahead of a roll out. While this doesn't mean that an iOS 7.1.3 update isn't coming ahead of the iOS 8 release, it does make one unlikely.
What this means is that those dealing with iOS 7.1.2 problems, there are more than a few iPhone and iPad owners that are seeing issues, will have to wait for iOS 8 and hope that its release this fall alleviates these problems.
iOS 8 will be coming with enhancements and fixes but there is also a good chance that it'll break things as well. In the meantime, be sure to check out our list of iOS 7.1.2 fixes, there's a chance they could squash your issues ahead of time.
iOS 8 Launch Date All but Confirmed
Apple still hasn't confirmed it but we're pretty sure we now know when Apple plans to show off the final version of the iOS 8 update.
Apple always shows off its final version of iOS software alongside a new piece of iPhone hardware. So, with Recode's John Paczkowski reporting a September 9th iPhone 6 launch date, there's a good chance that we'll see every iOS 8 release detail confirmed on that date.
We're still not sure when Apple will send out media invites to confirm the event but we would not be surprised if Apple tried to take some steam out of Samsung's upcoming Galaxy Note 4 launch on September 3rd with some news of its own. Last year, Apple sent out invites to its iPhone 5s event on September 3rd, or, a day before Samsung announced the Galaxy Note 3.
This September 9th date is a safe bet for the official iOS 8 launch.
iPhone 6
The iOS 8 update and its release will likely revolve around the iPhone 6. The iPhone 6, Apple's rumored iPhone, is expected to feature the iOS 8 as its stock operating system.
We still haven't heard about any details about unique software but there's a good chance that the iOS 8 release will bring a different feature set to Apple's new iPhone. Last year, the iPhone 5s iOS 7 update delivered some camera features that did not arrive on board the iOS 7 updates for the iPhone 5 or iPhone 4s.
Don't expect the iPhone 6 to be the first device to get iOS 8 though. The iOS 8 release should hit older iPhones, iPads and the iPod touch fifth-generation first, ahead of the iPhone 6 release.
The iPhone release date typically arrives about two weeks after the announcement and on Friday. September 19th fits the criteria perfectly and with that date in mind, we're able to offer a detailed iOS 8 release window.
iOS 8 Release Date Window
With the iPhone 6 launch now all but confirmed for September 9th and an iPhone 6 release date almost certainly coming sometime in September, we can patch together a very specific iOS 8 release window that looks like this:
iPhone 6 event – September 9th
iOS 8 Release date – September 17th
iPhone 6 release date – September 19th
For the past three years the new version of iOS arrived just two days before a new iPhone. The new iPhone release comes on the second Friday after the event. Here's what this looks like:
In 2012 Apple announced the iPhone 4s on October 4th, delivered an iOS 5 release on October 12th and an iPhone 4s release date on October 14th.
In 2013 Apple announced the iPhone 5 on September 12th, delivered an iOS 6 release on September 19th and the iPhone 5 release date on September 21st.
Last year in 2013 Apple announced the iPhone 5s on September 10th, delivered an iOS 7 release on September 18th and the iPhone 5s release on September 20th.
Apple's iOS Release Pattern
Apple is a company that sticks to very specific patterns when it comes to its iPhone release and its iOS release. When it comes to its iOS releases, the company tends to be extremely predictable.
When and if Apple releases the iOS 8 update on September 17th, it should release the update to all iPhone, iPad and iPod touch users at the same time. Android updates are staggered, iOS updates are not. We should also see the company deliver the update at the usual time, in and around 10AM PST.
We've seen Apple stick to this pattern throughout the iOS 8 beta process. Current iOS release details and Apple's past iOS release details tell us all we need to know about Apple's plans for the iOS 8 release in September.
iOS 8.1
iOS 8 is going to be chock full of new features. However, iOS 8 details point to delays for a number of key features for both iPhone and iPad.
Rumors say that Apple will introduce split-screen multitasking for the iPad and new features for Maps including new transit directions at some point in the future. The features were not ready for WWDC and they may not be ready for the initial iOS 8 release as both features have been rumored to be part of iOS 8 though it's possible that they could be bounced to iOS 8.1 or iOS 9.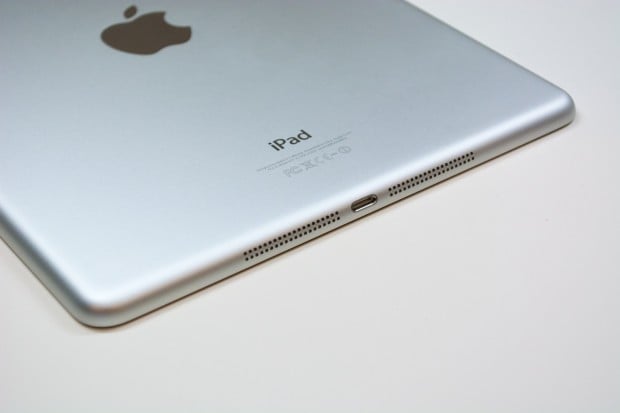 This wouldn't be shocking. We've seen Apple delay features before. Last year, we saw iCloud Keychain, a feature that Apple showed off on stage, get delayed to iOS 7.0.3. We also saw CarPlay, another feature that was announced alongside iOS 7, get delayed until the release of iOS 7.1.
We're expecting a pretty substantial iOS 8 feature set but it looks like Apple might hold some iOS 8 features back.
Devices Getting iOS 8
In case you needed a reminder, here are the devices scheduled to be getting iOS 8:
There are a number of other key details here. For one, there is no sign of the iPhone 4 iOS 8 update. The iPhone 4 iOS 8 update is dead in the water.
We also haven't seen Apple confirm whether or not all of these devices will get the full iOS 8 upgrade. Usually, Apple offers watered down updates for older devices in an effort to keep performance steady. (And probably to help sell newer devices.) This could still happen and if it does, expect Apple to relay the details on September 9th.
iOS 8 Jailbreak
It's clear that an iOS 8 jailbreak is still a work in progress but we still don't have any concrete details about its release date.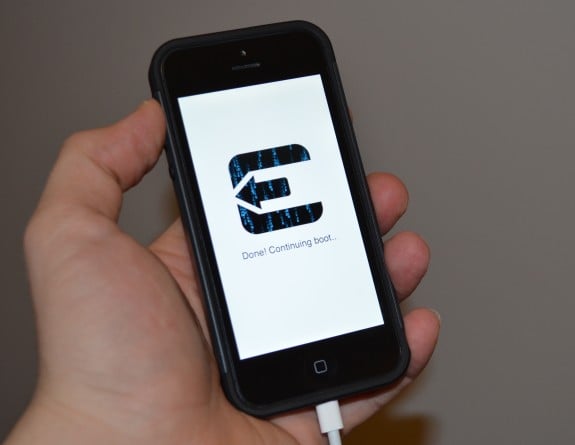 As we've pointed out, we don't expect developers to release an iOS 8 jailbreak on the day that iOS 8 comes out. Burning their exploits this early would likely mean a quick patch from Apple and more work for the devs down the road. Instead, we expect jailbreak developers to release an iOS 8 jailbreak a few updates in so that it lasts.
To put this into perspective, the iOS 7 jailbreak arrived months after the initial iOS 7 release. If you don't want to wait, there are plenty of reasons to consider jailbreaking now on iOS 7.

As an Amazon Associate I earn from qualifying purchases.