iOS 8 Release: 10 Things to Expect This Fall
Yesterday during WWDC 2014, Apple not only showed off the iOS 8 update for iPhone and iPad for the first time, it revealed that the release would be coming sometime this fall for owners of its mobile devices. Now that the iOS 8 release is confirmed for the fall, we want to take an early look at what iPhone and iPad owners can expect from Apple.
In the weeks leading up to Apple's annual developer conference, known under the moniker WWDC, we had heard a ton about the company's plans for its developers and for consumers around the world. WWDC 2014 rumors pointed to the arrival of a brand new OS X update, OS X 10.10, and a brand new iOS update believed to be called iOS 8.
On stage during yesterday's WWDC 2014 keynote, Apple CEO Tim Cook and a cadre of executives showed off both of those updates. OS X Yosemite, the company's brand new update for Macs, will bring a number of big time changes to the table when it arrives later on this year. iOS 8 shared the spotlight with the company's OS X update and like Yosemite, it will be bringing some notable changes to iPhone and iPad owners.
Among them, changes to the photo application, improvements to Notification Center and some much needed upgrades to iMessage which include the ability to leave an iMessage thread. These are just a fraction of the iOS 8 features that will be coming with the public release later on this year.
Speaking of the iOS 8 release, Apple announced that it would be bringing the iOS 8 update to the public sometime this fall. The confirmation, unsurprisingly, has iPhone and iPad owners extremely giddy about the future.
We're also giddy about the future, so giddy in fact, that we want to take a look into our crystal ball. Here, we offer up some of our early iOS 8 release expectations, 10 of them in total.
iOS 8 Beta + GM
The iOS 8 update may not be coming out until the fall but that doesn't mean that the iOS 8 update isn't available right now. Yesterday, Apple released iOS 8 beta for developers.
Apple's betas typically go through several iterations as the company builds towards a public release. iPhone and iPad owners should expect to see several iOS 8 betas emerge in the months ahead as Apple and its developers work to ensure a smooth delivery.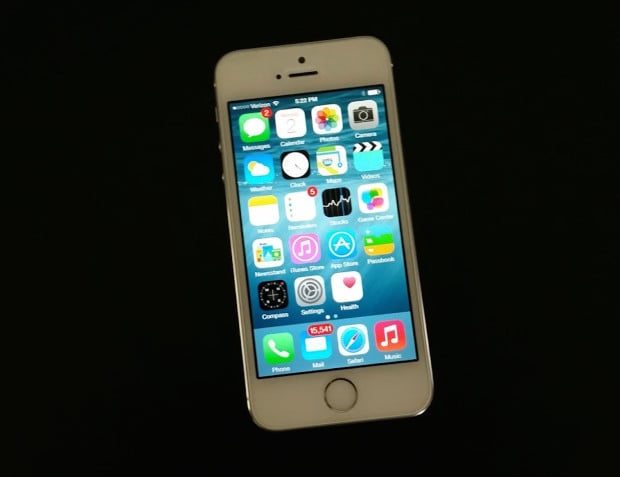 Each change log will build upon the last and there is potential for new features to get added and for features to get taken away based on internal testing.
In other words, those interested in the iOS 8 release would be wise to keep an eye on Apple's beta moving forward but it will give iPhone and iPad owners a good idea about what to expect, feature-wise, from the public release of iOS 8.
iOS 8 Release Date Announced at iPhone 6 Launch
Apple confirmed the iOS 8 release date for the fall but it did not say exactly when the update would be arriving leaving that announcement for sometime later in the year. Based on Apple's history, we expect that sometime to be the rumored, but inevitable, iPhone 6 launch.
iPhone 6 rumors continue to point to a launch sometime in the fall. Specifically, they point to September with at least one carrier telling customers to prepare for an iPhone 6 release on September 19th. That date is likely based on educated guesswork rather than inside knowledge but it's a date that is in line with Apple's release pattern.
This is important to note because Apple tends to announce its iOS updates on stage, again, at its iPhone events. It not only serves as a refresher course but it typically serves as a launch pad for features the company did not demo or announce on stage at WWDC.
At the end, Apple usually details a specific iOS release date so that owners of its older iPhones and iPads can do their research and prepare for its arrival. We expect the same from the iOS 8 release date and the iPhone 6 launch.
Look for Apple to pair the iOS 8 and iPhone 6 on stage this fall and announce the arrival of both products in the weeks after the event.
Release In and Around September
At this point, all iPhone 6 release date signs point to an arrival in and around September. The last two iPhone models emerged in the same month and smart money would be on an iPhone 6 announcement in that very same month. Where there is a lot of smoke there is generally whole lot of fire and right now, just about every iPhone 6 release rumor puts the device in September.
While the iPhone 6 will almost certainly come with iOS 8 on board, the iPhone 6's release date won't serve as the official iOS 8 release date. We expect that date to come before September 19th or whenever Apple releases the new iPhone.
Release Ahead of iPhone 6 Release
We expect the iOS 8 release date to land just ahead of the iPhone 6 release date. iOS 7 and iOS 6 were both released a few days before Apple released the iPhone 5s and iPhone 5 and we would not be surprised if Apple decides to release the iOS 8 update a few days before it releases the brand new iPhone. Last year, the iOS 7 update and the iPhone 5s arrived in the same week.
September 19th, at this point, is the most logical date for an iPhone 6 release which means that the most logical iOS 8 release date, at this point, is somewhere between September 5th and September 19th.
Apple tends announce its iPhone about two weeks before its actual release, that's where we get that time frame from. It also tends to release its updates during the working week and not on the weekend.
Of course, this is an extremely early and extremely broad prediction. It's also assuming that September 19th is the iPhone 6 release date. So while we've circled these dates for an iOS 8 release, we've done so in pencil and not in pen.
Unannounced Features
Apple showed off a number of iOS 8 features at WWDC 2014. It also announced several others that it didn't have time to demo at the event. iOS 8 is absolutely loaded with changes and those who take part in the iOS 8 beta will get familiar with them ahead of the public release later on this year.
There is, however, a very good chance that Apple kept some features out of public view and will continue to keep them out of view until new hardware arrives.
Shortly before the WWDC 2014 keynote, we heard that the split-screen multitasking that was rumored for the iPad would not be shown off at the event because it was still being polished. This is one feature that we could potentially see Apple announce at the iPhone 6 event or, perhaps, later in the year at an iPad event.
iOS 8 is also said to be coming with public transit information for Apple Maps. This is another feature that wasn't shown off at WWDC but is rumored to be coming at some point down the road. There are just two of the known features that skipped WWDC, there could be others as well.
Different Feature Sets
There are a ton of devices that will be getting the iOS 8 update. The iPhone 5s, iPhone 5, iPhone 5c, iPhone 4s, iPod fifth-gen, iPad Air, iPad mini with Retina Display, iPad 4, iPad 3, and iPad 2 will all be getting the iOS 8 update this fall. However, we don't expect all of these iOS 8 updates to be created equal.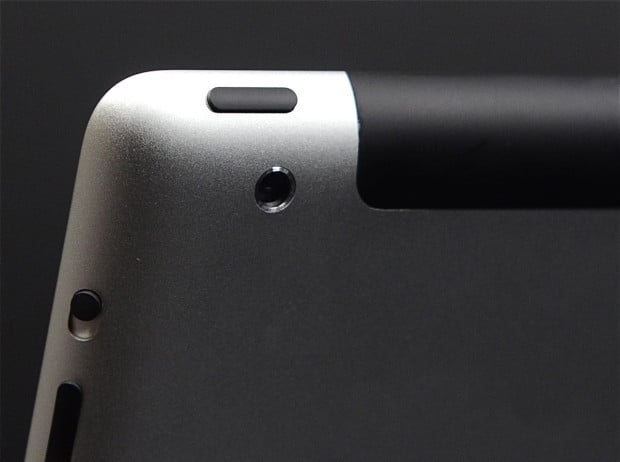 Apple itself makes this very clear on its iOS 8 page. The company states that "features are subject to change" and  "some features may not be available in all regions or all languages." In other words, there is a chance that the iOS 8 update that emerges for the iPhone 5s will be a lot different than the one on the iPad 2.
There is also a very good chance that the iPhone 6 will come with some exclusive features of its own. The device is rumored to be coming with an assortment of upgrades including a larger display and it wouldn't be surprising to see Apple outfit it with one or two unique iOS features to help drive sales.
Installation Issues
iPhone and iPad owners should expect there to be a number of problems on iOS 8 release day.
Every year, Apple releases its iOS update around 10AM PST. And every year, millions of rabid iPhone and iPad owners attempt to download the update at the same time, wrecking havoc on Apple's servers. We expect the same from iOS 8 on day one. Installation times will likely balloon, and we'll probably see random errors pop up in iTunes.
Those that don't want to run into headaches installing the update should expect to have to wait several hours before installing the iOS 8 update. Usually, we see the issues subside a few hours after the initial release.
iOS 8 Problems
In addition to installation problems, we also expect there to be problems with the iOS 8 update itself.
While Apple does its best to test iOS updates before they land for the public, we always see iOS problems emerge after a major upgrade. Typically, they center around battery life, applications behaving badly, random crashes, and Wi-Fi and Bluetooth connectivity.
There is a very good chance that we'll see the same from iOS 8 after its release. The beta process will weed out lots of problems but we've never seen a major iOS update arrive without issues.
Quick Follow Up Update
Apple is very good about fixing major issues on board its software. After a major iOS release, the company typically rolls out a x.0.1 update or x.0.2 update to alleviate some of the initial issues. We fully expect this to happen with iOS 8.
We can't say whether we'll see a repeat of last year's iOS 7.0.1 update that landed on the iPhone 5s' release date but we would be surprised if iPhone and iPad owners had to wait more than a few weeks for iOS 8's first bug fixer.
iOS 8 Jailbreak in Future
Those looking to jailbreak anything other than iOS 7.0 are out of luck at this point because the popular Evasi0n jailbreak does not support iOS 7.1 and above. And unfortunately, while we've seen successful iOS 7.1 jailbreaks, there is no guarantee that one will arrive before the iOS 8 release later on this year.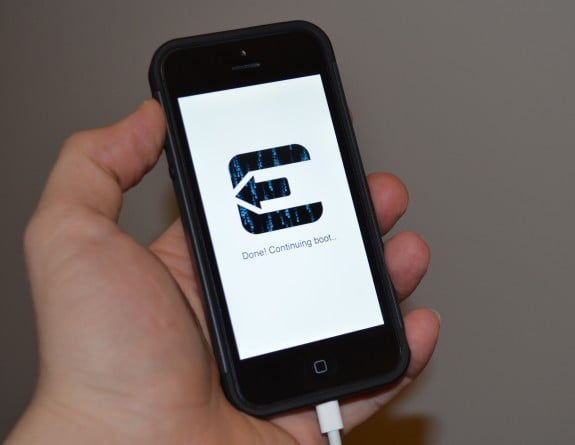 We've heard that the developers have put their focus into iOS 8 rather than iOS 7.1, and that leads us to believe that there will, at some point, be an iOS 8 jailbreak. While we wouldn't expect it to arrive right after the public iOS 8 release this fall, there is a good chance that we'll see it emerge in the weeks or months after its arrival.
The jailbreak scene isn't what it used to be but there is still a ton of demand for developers to release working iOS jailbreaks. And if there is demand, there is money to be made and we simply can't see developers passing on such a lucrative endeavor.

This article may contain affiliate links. Click here for more details.