iOS 8 Release Coming This Fall
As expected, Apple debuted the iOS 8 update for iPhone and iPad on stage at WWDC 2014. And as expected, Apple confirmed the iOS 8 release for the fall, likely alongside the an iPhone 6 release date.
Today WWDC 2014 in San Francisco, Tim Cook and company took the stage to show off their new products. Apple's announcements include OS X Yosemite, new software for Apple's Macs, and iOS 8, the brand new update for iPhone and iPad that will be bringing a number of new features to the company's mobile products.
iOS 8 will succeed iOS 7 as the company's operating system and it will be doing so with a number of changes to the company's iMessage application, to the Photos application, to Notification Center. It also announced new HealthKit, CloudKit, and HomeKit for its developers. And while Apple didn't show off everything, it will be showing off everything later on this year when it announces the iOS 8 update again.
WWDC is meant to serve as a preview of Apple's new iOS software and not a full on announcement. The company saves that for when it announces brand new iPhone hardware. iPhone 6 release date rumors put the new iPhone release inside of the fall and that's now all but confirmed thanks to Apple.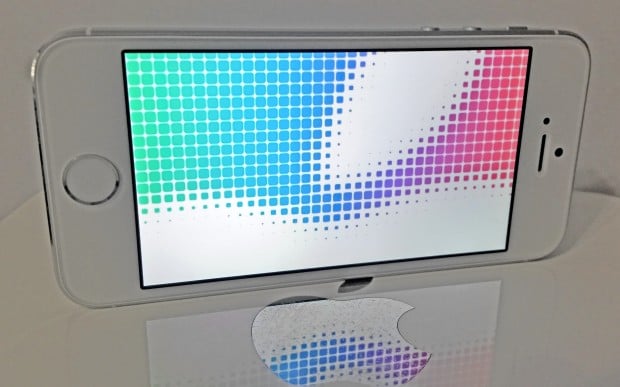 On stage, Apple announced that the iOS 8 release would be coming sometime this fall. And while it didn't confirm the brand new iPhone 6, a new iPhone release in the fall is now all but confirmed. Apple historically has confirmed the iOS release at its iPhone event which means that the iOS 8 update, despite heading into beta, will likely be without an official release date for several months.
iPhone 6 release date rumors all point to an arrival in September, perhaps in an around September 19th. iPhone 6 rumors point to two new iPhone models, a 4.7-inch iPhone 6 and a 5.5-inch iPhone 6, though their release dates may not fall on the same day. While the 4.7-inch iPhone 6 has been pegged for September, the larger model is rumored to be coming later, ahead of the holidays.
The company's iPhone 6 is also expected to include an improved camera, a brand new design, an A8 processor with a 64-bit support, though those features remain unconfirmed.

As an Amazon Associate I earn from qualifying purchases.