iOS 8 Release Date: 15 Things to Expect
At WWDC 2014, Apple promised an iOS 8 release for iPhone and iPad this fall. With the fall fast approaching and iOS 8 release date rumors pointing to a date that's just over the horizon, we want to take an in depth look at what we expect from Apple and its upcoming release.
Back in June, Apple took the stage at its annual developer conference, Worldwide Developers Conference (WWDC) and confirmed the elephant that had been standing in the room for some time. On stage, Tim Cook and company debuted their latest creation, iOS 8, an update that will come to replace last year's massive overhaul, iOS 7.
iOS 8 looks and feels a lot like iOS 7 but as we've found out in June and in the weeks since, Apple's new iOS update is bringing a number of powerful new features to the table including improved notifications, changes to iMessages including a way to take yourself out of group threads, enhancements to both the Camera and Photos applications, and a whole lot more.
The update is currently in Apple's beta program for developers where its being poked and prodded ahead of its public release. And while Apple hasn't confirmed anything specific in regard to the iOS 8 release date, we're starting to get a lot closer to the fall and rumors have started to get extremely specific.
Over the past few weeks we've seen credible sources start hinting at potential iOS 8 release details, the latest coming in an extensive report from 9to5Mac's Mark Gurman. According to Gurman, we could be just weeks away from the public iOS 8 release and the iPhone 6 announcement that consumers around the world have been waiting for.
With that in mind, we want to take a look at what we expect from the iOS 8 release date that appears as though its just over the horizon. Nothing is set in stone until Apple makes an announcement but there are some things that consumers can expect based on rumors, based on Apple's iOS update history and based on logic.
Here is what we expect from Apple's upcoming iOS 8 release date.
iOS 7.1.3 Update Release Odds
At this point, given that we haven't heard any rumors, given that we haven't seen any pick up in analytics (something that tends to happen when a new iOS update is close) and given how close we likely are to Apple's iOS 8 deadlines, we aren't expecting an iOS 7.1.3 update to emerge to alleviate the iOS 7.1.2 problems that we've delved into for weeks.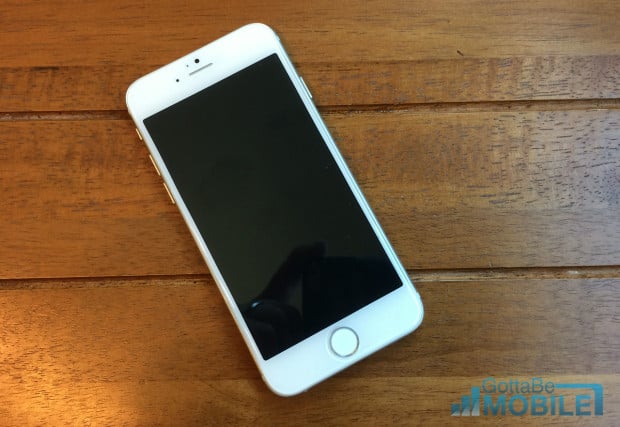 We could of course see an iOS 7.1.3 update come out of nowhere but the close proximity of the iOS 8 release means that iPhone and iPad owners will need to temper those expectations moving forward. In other words, don't count on Apple to release iOS 7.1.3 ahead of iOS 8.
iOS 8 will likely come with a collection of iOS 7.1 fixes and those that are currently dealing with issues should consult our own list of fixes. While they aren't guaranteed fixes, they have worked for a number of people.
iOS 8 GM Release Before Public Release
Rumors suggest that Apple is looking to complete the iOS 8 GM (Gold Master) sometime in late August or early September. The Gold Master is the final update that's released to developers before the public release.
We expect the iOS 8 GM to be released before the public iOS 8 update, perhaps a week before or so, at which time anyone will be able to download and install it, developer or not.
The iOS 8 GM will represent the final version of iOS 8 which means that it likely won't be as big as iOS 8 beta 5, iOS beta 4 and below. Translation: It might actually be worth installing. Keep in mind, the transition from the GM to the public release is not going to be a cakewalk, at least not for those that haven't done it before, so only those with proper experience will want to dive in.
Point is, you should be able to get hands on with a final version of iOS 8 ahead of the public release.
iOS 8 Release Date Announcement Next to iPhone 6
Every year, Apple uses a stage and often times a live stream to announce its brand new products. We're not expecting anything different this time around. Expect Apple to send out invites for a press event for a new iPhone sometime in the next few weeks.
On that day, we should see Apple announce the iPhone 6 and also show off iOS 8 in its final form. It's there that consumers should expect to find out about the iOS 8 release date. Apple always announces the firm iOS release date at the show.
Rumors point to an iPhone 6 launch sometime in September, perhaps in the middle of the month, so we could only be a few short weeks away from finding out about the concrete iOS 8 release.
See New iOS 8 Features Ahead of Release Date
You should also expect to see new iOS 8 features debut on stage when Apple announces the new software. Apple almost always holds something back from view during WWDC and the beta process. At this point, there are a few candidates.
Rumors suggest that Apple is going to introduce split-screen multitasking for the iPad. The feature was not ready for WWDC but there is a chance that Apple could show it off on stage during the iPhone 6 event. We could also see Apple debut new features for Maps including new transit directions. Both features have been rumored to be part of iOS 8 though it's possible that they could be bounced to iOS 8.1 or iOS 9.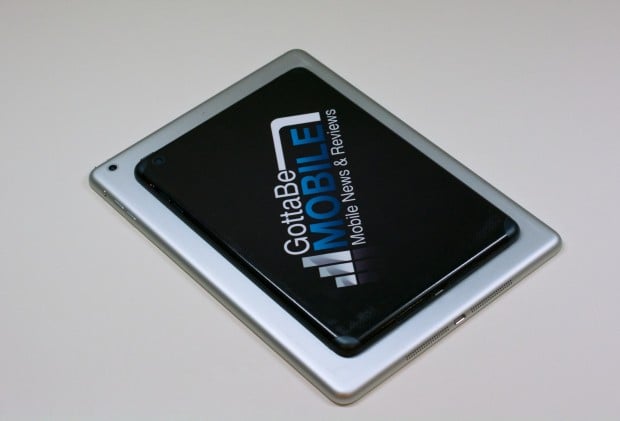 Then there's the iPhone 6 software. The device is said to have some powerful hardware including a larger display and NFC so it's possible that Apple will bake in some iOS 8 features that are exclusive to the new iPhone release.
At the very least, we could see Apple go into detail about some of the features that it failed to show off at WWDC. Expect to see something new ahead of its release date.
iOS 8 Release in September
At this point, we're expecting an iOS 8 release date in September. With iPhone 6 release rumors circling around the month and iOS 8 release rumors doing the same, it's hard to expect anything else at this point. October is still a possibility but at this point, we think it's safe for iPhone and iPad owners to circle the month of September. Do it in pencil for now.
iOS 8 Release Before iPhone 6 Release
Now let's get down to the nitty gritty, what we expect from the actual iOS release date itself. At this point, it's tough to nail down an exact day though we do have some clues.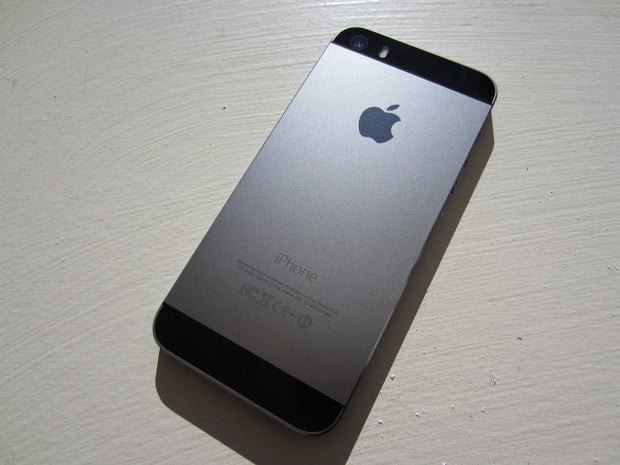 Apple tends to release its iOS updates to older devices a few days before the arrival of a new iPhone release. The iPhone 6 announcement is rumored for mid-September which means that a release could come in late September. September 19th has been thrown around as a possibility though it remains unconfirmed.
September or October, expect the iOS 8 update to emerge before the iPhone 6 and not the day of.
Release During Working Week
If you've been through an Apple iOS release before then you know that the company never releases its iOS updates on the weekend. Expect iOS 8 to be released during the working week, sometime between Monday and Friday. An exact day is hard to nail down though if Apple does release the iPhone 6 on a Friday, we'd expect the iOS 8 update to roll out at the beginning of that week, if not sooner.
iOS 8 Release Time Around 10AM PST
One of the more prominent questions that we get every year, just ahead of the iOS 8 release date, is about the iOS release time. Reminder: Apple doesn't deviate much from its usual release time.
Typically, iOS updates are released sometime between 9AM and 11AM PST. They always arrive in the morning on the west coast, not in the late afternoon, and they are available to everyone immediately.
We expect the same from iOS 8.
Download Problems on Day One
Every year, Apple releases its major iOS update in around 10AM PST. At that point, iPhone and iPad owners around the world all rush to download and install the new update to get all of the changes. And while some make it out without any issues, others tend to run into a wide range of installation issues that prolongs the process.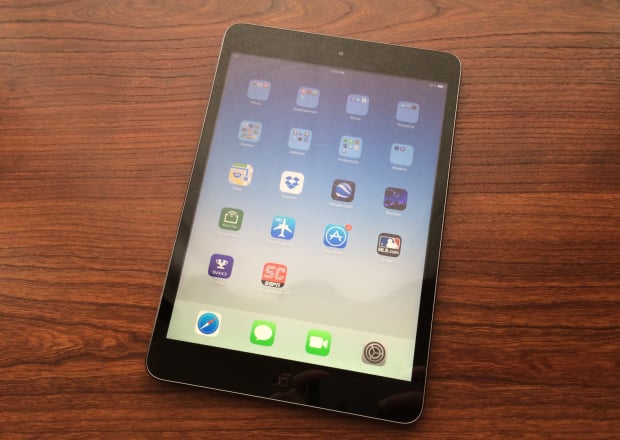 The iOS 7 and iOS 6 updates both saw major installation issues hit on day one. Apple's servers melted under the pressure and the update process took hours for some iPhone and iPad users. While we can't tell you exactly which errors will pop up, we're confident that we'll see a number of iTunes and OTA errors emerge in the minutes after the iOS 8 release.
We've offered some tips on how to be prepared and we'll offer some more as we get close to the iOS 8 release date.
iOS 8 Battery Life Complaints
Expect to see a round of iOS 8 battery life complaints after the iOS 8 update is released. iPhone and iPad owners complain about battery drain after every single iOS update and iOS 8 will likely be no different.
Should you run into battery life issues, there are some quick and easy fixes to take a look at. Apple almost never releases a change log with "battery life improvements" attached to it so if you notice a drop you're likely going to have to take matters into your own hands.
Don't expect to run into any issues though. The vast majority of iPhone and iPad users typically see stable battery life after upgrading from one iOS update to the other.
iOS 8/OS X Yosemite Release
Don't expect Apple to release iOS 8 and OS X Yosemite on the same day. Rumors point to an OS X Yosemite release in October rather than in September with the iPhone 6 and iOS 8.
Apple released last year's OS X Mavericks update around the same time that it announced new Mac hardware and its brand new iPad Air and iPad mini with Retina Display. We're expecting something similar here with OS X Yosemite.
App Updates
Expect developers to issue app updates that coincide with the release of iOS 8. Whether those are comparability updates or bug fixers, we should see developers issue some updates of their own in and around the iOS 8 release.
Quick iOS 8.0.1 Bug Fix
There is a chance that apps will start behaving badly after the iOS 8 update. We often see third-party apps go rogue after major upgrades. Crashes and general instability are the name of the game. Fixes for those issues could take some time.
As for iOS 8 issues, we expect Apple to come down hard on any initial iOS 8 bugs. Last year, we saw Apple push iOS 7.0.1 on the iPhone 5s release date and iOS 7.0.2 just a few short days later. Both were aimed at taking care of obvious iOS 7 problems. We'd expect the same here.
Look for an iOS 8.0.1 update in and around the initial iOS 8 release date.
iOS 8 Jailbreak MIA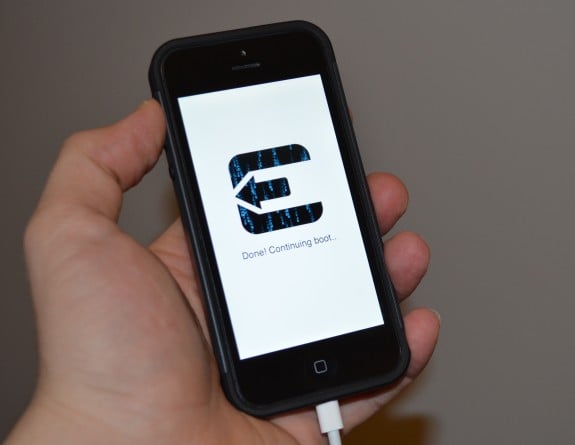 We don't expect developers to release an iOS 8 jailbreak on the day that iOS 8 comes out. Burning their exploits this early would likely mean a quick patch from Apple and more work for the devs down the road. Instead, we expect jailbreak devs to release an iOS 8 jailbreak a few updates in so that it lasts.
Few Surprises
Finally, don't expect any huge surprises. Sure we'll probably see some new features that we didn't see at WWDC or during the beta, but don't expect Apple to miraculously release an iOS 8 update for the iPhone 4 or release the update on Saturday morning. Don't expect the iOS 8 update to be bug free either. The beta process will weed issues out but it won't get them all.

This article may contain affiliate links. Click here for more details.