iOS 8 Release for iPad: What to Expect
The iOS 8 release date is confirmed for September 17th, or, two days before the iPhone 6 and iPhone 6 Plus release date. With the iOS 8 release at hand, we want to take another look at what iPad users can expect from their big day on September 17th, the day on which iOS 7 will give way to iOS 8 and its brand new features.
At its launch event last week, Apple confirmed a number of new products for arrival including a new Apple Watch, two new iPhones in the iPhone 6 and iPhone 6 Plus, and the iOS 8 update for iPhone, iPad and iPod touch. iOS 8 was originally confirmed at WWDC 2014 though Apple declined to get into specifics about its release date or the features that would accompany the software's final release.
Those details were confirmed at the event alongside the iPhone 6. The iOS 8 update will land for iPhone 5s, iPhone 5c, iPhone 5, iPhone 4s, iPad Air, iPad mini with Retina Display, iPad 4, iPad 3, iPad 2, iPad mini, and iPod touch fifth-gen users on September 17th, just two days before the iPhone 6 and iPhone 6 Plus release date.
On that day, those that haven't used the iOS 8 beta or the newly released iOS 8 beta will find themselves staring into the face of a brand new iOS update that delivers design tweaks, enhancements to older iOS apps and brand new features that are exclusive to iOS 8.
iOS 8, as the video above shows, comes equipped with a number of big time features including changes to iMessage, the Photos application, a new feature called Continuity that allows your devices to better communicate with one another, a new smart keyboard, and a whole lot more. There are tons of changes big and small.
With an iOS 8 release date set for three days from now, we want to ensure that you're as prepared as possible and today, we want to take a close look at what to expect from the iOS 8 release for the iPad.
iOS 8 Release Time
The iOS 8 release for iPad will take place on September 17th. That date is set in concrete and will not move. What this means is that we can anticipate exactly when you'll be getting the iOS 8 update for your iPad.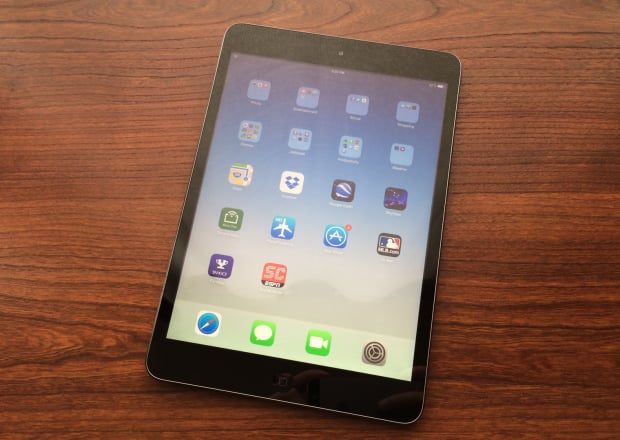 Apple's iOS 8 release for the iPad Air, iPad 4, iPad 3, iPad 2, iPad mini, and iPad mini with Retina Display will all fall on that day. Unlike Android software releases, Apple releases all of its iOS updates on the same day at the same time. No waiting involved.
It also tends to release its iOS update around the same time, in and around 10AM PST. So, this Wednesday, you should be able to download the iOS 8 on any iPad starting around 10AM PST or so. That's what to expect.
iOS 8 Installation Problems
We expect many iPad users to run into day one iOS 8 installation issues. We almost always see pandemonium on iOS release day where Apple's servers melt due to millions of simultaneous downloads. It's one of the drawbacks of Apple's iOS release policy and something that iPhone and iPad owners downloading on day one must learn to live with.
If you don't want to deal with Apple-related installation issues, we highly suggest avoiding the iOS 8 update for iPad when it first arrives. Wait a few hours, even a day, and you probably won't run into any server issues. They tend to dissipate once the initial rush is over.
We also expect to hear complaints from 16GB iPad users that haven't done their homework. Remember, if you're going to be installing iOS 8 Over-the-Air through your device's Settings, you're going to need GB's of available space. If you don't want to delete anything, you're going to have to install iOS 8 through iTunes. That's just the way it goes.
Don't expect anything different on September 17th. This is how it works.
More Issues on Older iPads
Older devices tend to get the short end of the stick when it comes to performance. For instance, when last year's iOS 7 update arrived, the most vocal complainers were owners of the iPad 2 and the iPhone 4, or, the two elder statesmen. This time around, we expect the most problems to surface on older devices like the iPad 2 (iOS 8 is its fourth update) and the iPhone 4s (iOS 8 is its third update).
Their hardware is still pretty good, Apple wouldn't be releasing iOS 8 if it didn't think they could handle iOS 8, but those with aging iPads should be a little wearier than those with the iPad Air or the iPad mini with Retina Display. Apple does a pretty good job but there's always room for performance issues when a device is old.
Apps Behaving Badly
App crashes, lock ups, and other issues used to be very prevalent in the days after a major iOS release. That's not really the case anymore. The transitions from iOS 6 to iOS 6.1 and iOS 7 to iOS 7.1 were pretty flawless and the move from iOS 6 to iOS 7, from an app standpoint, was actually pretty reasonable. We ran into a few issues but nothing that warranted an outburst.
Big developers like Netflix and Facebook now offer frequent updates to their apps. And its these big developers that tend to make smooth transitions from one big iOS update to the next. They're prepared. That's what the beta is for.
If we do see some major issues with applications after the iOS 8 update, we'd expect them to be from more obscure third-party applications with lesser support. Some developers are slow moving, due to workload or cost or whatever, and its those apps that could suffer after the arrival of iOS 8.
One thing that we'll point out is that we've seen app developers start releasing fixes and changes ahead of the iOS 8 upgrade and that's an extremely good sign for iPad owners.
Quick iOS 8 Bug Fix Updates
If the iOS 8 update for iPad does bring some major problems, expect Apple to deliver a quick iOS 8.0.1 or iOS 8.0.2 update to solve the biggest ones. We almost always see the company roll out an iOS 8.0.x update in the weeks after the initial release in an effort to squash initial bugs and we're expecting the same from the iOS 8 update this year.
Missing iOS 8 Features
If you own an iPad, you won't be getting the full iOS 8 feature set.
Health, a new feature that's featured inside iOS 8, will be limited to the iPhone 4s or later and the iPod touch. However, the big blow is the fact that Apple's exciting Continuity feature won't be coming with support for the iPad 2, iPad 3, or the iPhone 4s.
The company quietly made the announcement on its iOS 8 splash page after the iPhone 6 announcement. And what this means is that the iOS 8 updates for iPhone 4s, iPad 3, and iPad 2 will be lacking one of the most exciting iOS 8 features.
Continuity is actually a series of features that will tightly connect Apple's mobile products with the Mac. For instance, Handoff allows users to start an email on the iPhone and finish it on the Mac. It also works for an assortment of Apple apps including Safari, Pages, Numbers, Keynote, Maps, Messages and more. Apple's also opened it up to third-party app developers.
With Continuity, iPhone users will be able to answer calls on the iPad or the Mac, send texts from any device, or connect the Mac or iPad to the iPhone's personal hotspot for quick and easy access to the internet. So, don't go looking for these features on Wednesday. They won't be there.
The Need to Install on Day One
iOS 8 looks like a great update for the iPhone and iPad. The new features should help to prolong the life of older iPads and help to make the newer iPads like iPad Air and the iPad mini with Retina Display even better. It's going to be a tempting download but it's not one that you need to download on the first day of availability.
You shouldn't feel any pressure to install on the iOS 8 release date. Don't expect the iOS 8 update to go anywhere. It will be around for awhile after its initial release. Let people like us dig in and figure things out for you before installing. That way, if there are apps or battery drain, you'll know about them before installing the iOS 8 update.

As an Amazon Associate I earn from qualifying purchases.