iOS 8 Release for iPhone: 9 Things to Expect
The iOS 8 release date arrives in the middle of the week, offering a free software upgrade to iPhone users. The iOS 8 update delivers a lot of exciting new iPhone features and it is available on the iPhone all the way back to the iPhone 4s.
The iPhone 6 release brings iOS 8 to the new iPhones, but if you already own an iPhone you can install the iOS 8 update two days before the iPhone 6 and iPhone 6 Plus arrive.
The iPhone iOS 8 release date is confirmed for September 17th, and this preview of what to expect from the iOS 8 release will help you understand what will happen on Wednesday.
The iOS 8 walkthrough above shows the new iOS 8 features that will come to the iPhone on Wednesday. The iOS 8 update is available on the iPhone 4s, iPhone 5, iPhone 5c, iPhone 5s and ships on the new iPhones. There is also an iOS 8 iPad and iPod touch update on the same day.
Here are 9 things you can expect on the iOS 8 release date that arrives in just two days. If this is your first look at iOS 8 you can check out the iOS 8 vs iOS 7 walkthrough to see the new features in more detail.
iOS 8 Release Time & Details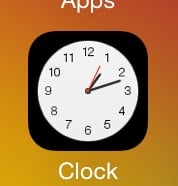 The iOS 8 release time is not confirmed by Apple, but on the iOS 8 release date you can count on things starting at 1PM Eastern / 10 AM Pacific. This is the time Apple started the new iOS updates since iOS 4.3, and it is unlikely that anything will change this year.
You can download the iOS 8 update for iPhone on any carrier and on all supported iPhone models on the same day. There is no delay for carriers and countries like with Android updates.
iOS 8 Installation Issues
The iOS 8 release date is one of the most stressful times to install iOS 8 on your iPhone. While the iOS 8 update completes you cannot use the iPhone, and if you run into any iOS 8 problems you'll be competing with millions of other users to download and verify the iOS 8 update.
Apple's servers may not be able to stand up to the demand during the first several hours of the update and occasionally we hear about an iOS update requiring a restore when something goes wrong.
If you are using an 8GB iPhone 4s or iPhone 5c or a 16GB iPhone 5 and iPhone 5s you may not have enough free space to download and install the update. If that is the case you'll want to plug-in to your computer to install and update iOS 8 on the iPhone.
Clean iOS 8 Install is Best
When you upgrade from iOS 7 to iOS 8 all of your data, apps and accounts are still on the iPhone. This is how most users will perform their iOS 8 upgrade, but if you run into any problems you'll want to perform a clean iOS 8 installation.
A clean iOS 8 install removes any lingering problems that might otherwise contribute to bad iOS 8 battery life and other problems after the update.
To perform a clean iOS 8 install, back up your iPhone, connect to iTunes and choose restore after the iOS 8 update is ready. You can restore from your iPhone backup if you want to, but keep in mind that's not as clean as entering your information and re-downloading apps from scratch.
iOS 8 Battery Life Problems
On the iOS 8 release date and for weeks after you will hear from users who are experiencing bad iOS 8 battery life. This can come from installation issues, apps using too much battery life and other issues. Apple doesn't intentionally make your battery life worse with an iOS 8 update, but sometimes this happens.
If you experience bad battery life after the iOS 8 update you should reset network settings, check the new iOS 8 battery usage options in settings and if nothing else fixes it perform a complete restore to iOS 8 and start from scratch.
iOS 8 App Updates & Issues
Developers used the iOS 8 beta for the last several months to make new and improved apps for iOS 8, but don't be surprised if you run into some issues until the iOS 8 app updates arrive en mass.
Some problems you may see on apps that are not updated for iOS 8 include;
iOS 8 Keyboard with predictive text covering buttons.
Share Options not working in all app.
App crashes on iOS 8.
For the most part you can expect a lot of iOS 8 app updates tot arrive this week, and for most users the iOS 8 app problems will be minimal.
iOS 8 Performance Complaints
Along with iOS 8 battery life complaints you can also expect to read about iOS 8 performance problems. One thing we normally see on the oldest device is a slowdown of some kind with the new software. This year the iPhone 4s is the oldest iPhone getting iOS 8.
Earlier this year Apple delivered an update to improve the iPhone performance on iOS 7 and it wouldn't be a surprise to see a similar update arrive with iOS 8.1 for the iPhone 4s down the line.
Gotta Be Mobile will share iOS 8 reviews specific to the iPhones and iPads we own starting later this week so you'll know what to expect for your iPhone and iOS 8.
iOS 8 Bug Fix in October Possible
Apple already confirmed there is an iOS 8 update in October that adds Apple Pay to the iPhone 6 and iPhone 6 Plus. It's not clear if this update will also come to other iPhones to fix bugs, but we've seen Apple move fast with iOS updates to fix big bugs before.
Missing iOS 8 Features
The iPhone 4s iOS 8 update does not include all the same features as the iOS 8 iPhone 5s update. Apple needs to limit features on older devices to deliver better performance and sometimes the hardware needed is not present.
The iPhone 4s iOS 8 update will not work with Continuity, the feature that allows phone calls to ring on a Mac or iPad and Text messages to show up right next to iMessages on those devices.
Apple also does not support the iPhone 4s with the new Apple Watch.
Pick A Good Time to Install iOS 8
You don't need to update on the iOS 8 release date, and if you can wait even 24 hours you'll be able to skip a lot of the potential problems and long download times.
If you don't care when you get the new iOS 8 features, wait until Saturday or Sunday to install the iOS 8 update when you can deal with any potential problems that would be harder to fix while at work or on the go during the week.