iOS 8 Release: Everything We Know So Far
At WWDC 2014, Apple announced its new iOS 8 update and tagged it with a fall release. With the fall fast approaching and rumors swirling, we want to take a look at the most important things to know right now about the upcoming iOS 8 release for iPhone and iPad.
In June, Tim Cook and company took the stage at WWDC and showed off a number of new products including the brand new iOS 8 update for iPhone, iPad and iPod touch. iOS 8 looks a whole lot like the iOS 7 update that rolled out to iPhone and iPad owners at the tail end of the last year but it packs a number of new, key features that should help to improve Apple's operating system.
iOS 8 includes changes to iMessage, improvements to the camera application, enhanced Notifications, an improved keyboard, iCloud Drive, and a whole lot more. We recently compared the iOS 7 update and the iOS 8 update in beta form and those unfamiliar with Apple's software will want to take a look to note the similarities and differences.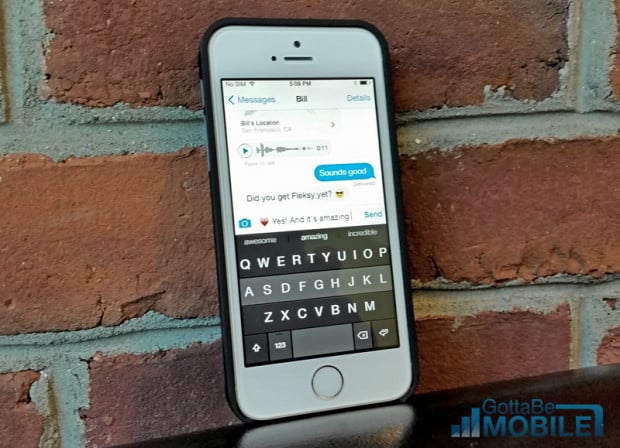 With its features already out in the open, Apple enthusiasts and current iPhone and iPad owners have zeroed in on the missing piece to the iOS 8 puzzle: The iOS 8 release date. Apple confirmed the iOS 8 release for the fall but the company failed to attach any specifics to that announcement leaving those for another announcement later this year.
Rumor has it, that announcement is just a few short weeks away. With that in mind, we want to take an updated look at the iOS 8 release situation and offer up all of the important iOS 8 release details that iPhone and iPad owners should know as we approach the month of September.
iOS 8 Release Approaches
Apple still isn't talking about the iOS 8 update or the iOS 8 release but that doesn't mean that we don't have any clues. In fact, we have a number of them and they have helped to nail down some specifics ahead of time.
A new report from BGR suggests that Apple is one step closer to the release of its new iOS update. These new details suggest that the company recently released the iOS 8 beta 6 to its carrier partners and that the update needs to be approved by September 5th. This is in line with what we've heard all along about Apple's plans for the beta and the iOS 8 Gold Master. It's not clear when Apple will release the iOS 8 GM though rumors point to an arrival in early September.
The publication claims that the iOS 8 beta 6 was released in private because of how close Apple is to the release of the iOS 8 Gold Master (GM) update. Apple's iOS 8 GM will serve as the company's final beta release and it's an update that should mirror the public iOS 8 release that's pegged for September alongside the new iPhone 6.
iOS 8: September 9th
Every single iPhone 6 launch rumor points to an announcement in September and both The Wall Street Journal and Recode say that the iPhone 6 announcement will take place on September 9th. Invites haven't been sent out but their word is as good as gold.
Apple typically shoots out media invites about a week or two ahead of its launch day so we expect the invites to arrive sometime in the beginning of September, perhaps in and around September 3rd to take away from the Samsung Galaxy Note 4 launch event that's scheduled to take place on that day.
So what does this have to do with iOS 8? Everything. iPhone events serve as the launch pad for iOS updates. In other words, we should see Apple announce the iOS 8 update once again only this time, it should provide all of the pertinent details including the elusive iOS 8 release date.
iOS 8 Release Date
We still don't know precisely when Apple will release iOS 8 but thanks to the update's presumed launch date, iPhone 6 rumors, iOS 8 beta's movement, and a bit of history, iOS 8 release date rumors have centered around a release in mid-September.
Unless Apple does something completely different for 2014 the company will announce the iOS 8 release date on September 9th. There, it will detail the iOS 8 release date which could be September 17th assuming it stays within the confines of its usual iPhone release patterns. Here's how that pattern looks:
In 2012 Apple announced the iPhone 4s on October 4th and delivered an iOS 5 release on October 12th and an iPhone 4s release date on October 14th.
In 2012 Apple announced the iPhone 5 on September 12th and delivered an iOS 6 release on September 19th and the iPhone 5 release date on September 21st.
Last year in 2013 Apple announced the iPhone 5s on September 10th and delivered an iOS 7 release on September 18th and the iPhone 5s release on September 20th.
September 17th is a guess at this point but it's a very educated one. With the beta process coming to an end, the GM on the way, and an event slated for early September, there's a very good chance we'll see the iOS 8 release arrive at some point in the middle of next month.
iPhone 6
The iOS 8 release should be accompanied by a new iPhone, currently dubbed iPhone 6. The iPhone 6 will almost certainly be the star of the September 9th event and it should arrive a few days after Apple pushes out the iOS 8 upgrade. New iPhones always run new iOS software so there's a very good chance it will be running iOS 8 from the get go. And that's just one of the device's rumored features.
The iPhone 6 is rumored to have a higher-resolution display, a slimmer and better protected design, a camera that's improved over the iPhone 5s', and an A8 processor that could deliver better performance and battery life. The device is expected to be a significant step up from the iPhone 5s and could present a real challenge to the success of 2014 Android flagships.
It's also rumored to have two new screen sizes, 4.7-inches and 5.5-inches, both of which will provide more screen real estate for gaming, the web, getting work done, and television shows and movies. These screen sizes will help it to challenge the top Android devices on the market.
The 4.7-inch iPhone 6 release is rumored for September while the larger model could perhaps arrive a little bit later. At this point though, rumors have focused on at least one iPhone release September, a release that should join the iOS 8 update.
iOS 7.1.2 Problems
iOS 7.1.2 problems continue to plague iPhone and iPad users as we move deeper into the year. Unfortunately, at this point, it's pretty clear that we probably won't be seeing an iOS 7.1.3 update released to fix those problems ahead of iOS 8.
Typically, we see iOS update rumors emerge ahead of time and more often than not, we see traces of the update appear in our analytics. We've seen neither and Apple is likely laser focused on the iOS 8 update and its release. After all, there are a number of deadlines that the company is probably aiming to hit.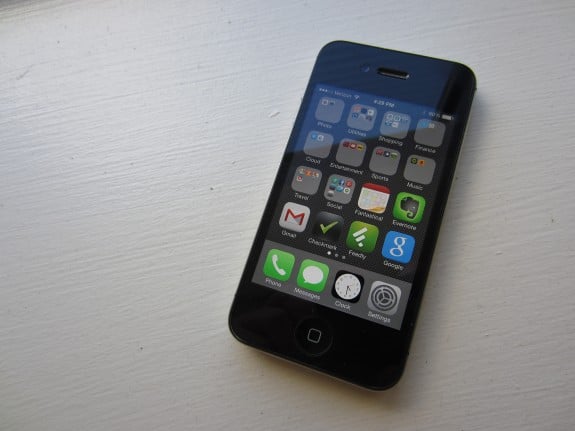 As we've noted many times, iOS 8 itself will be coming with a number of bug fixes so those dealing with iOS 7.1.2 problems will probably have to wait for the iOS 8 release for permanent fixes to arrive. In the meantime, we suggest having a look at our iOS 7.1.2 fixes for iOS 7.1.2 problems. They might help dislodge any issues you might be having.
Little Has Changed
In the buildup to the iOS 8 release, we've seen Apple tweak the update in an effort to stabilize it ahead of the release date. However, nothing about the iOS 8 release itself has changed. We haven't seen Apple kill off major features for older devices and we haven't seen the company drop, or add, support for the iOS 8 update. That means that iPhone 4 owners are likely out of luck.
iOS 8 Jailbreak
As we've noted, the iOS 8 jailbreak is still a work in progress but we still don't have any concrete details about its release date. Traditionally, jailbreaks are released months after the initial release so there's a chance that we might see the Evasi0n jailbreak arrive in late 2014 or perhaps, in 2015.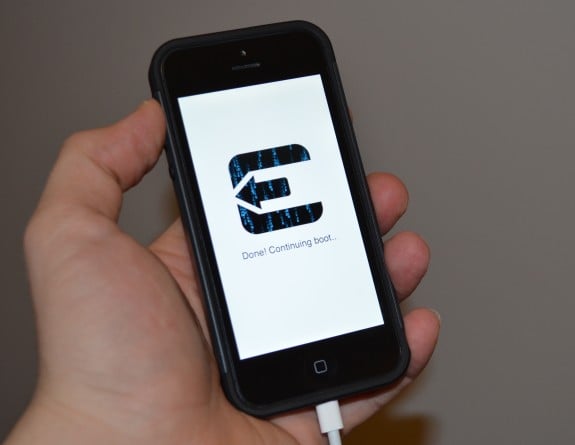 The iOS 7 jailbreak came out of nowhere so it's possible that the developers are going to the same with the iOS 8 upgrade in an attempt to keep Apple and its engineers at bay for as long as possible.

This article may contain affiliate links. Click here for more details.