iOS 8 Release: What Not to Expect
Apple still isn't talking about the iOS 8 update or the iOS 8 release date but rumors suggest that we could see a release for iPhone and iPad take place just a few short weeks from now. With the iOS 8 release just over the horizon, we want to make some predictions and offer some insight into how we expect Apple's next big iOS release to turn out.
Back in early June, Apple took the stage at its annual Worldwide Developers Conference, known as WWDC, and announced a number of brand new products including the all new iOS 8 update for iPhone, iPad and iPod touch. iOS 8 will be the update that replaces last year's iOS 7 update, an update that overhauled the look and feel of Apple's iconic software for the first time.
iOS 8 won't be introducing any wide sweeping design changes but it will, like all iOS updates, be introducing new features, design tweaks, enhancements, and bug fixes. As we pointed out in our iOS 7 vs iOS 8 comparison, the iOS 8 update is going to be a whole lot different than the iOS 7 update that's running on iPhones and iPads all over the world.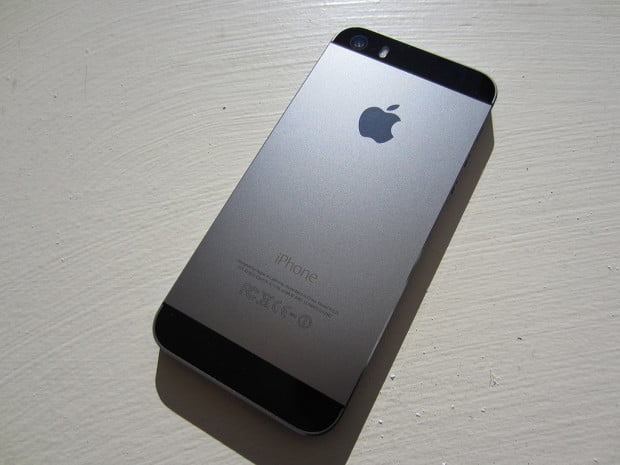 At WWDC, Apple announced that it would be releasing the public version of iOS 8 in the fall after a trip to the company's beta program. In the past two two and a half months, we've seen five public iOS 8 beta updates and a sixth reportedly rolled out to carrier partners for testing earlier this week. With testing tightening up and with the fall fast approaching, it's becoming clear that we're closer than ever to an iOS 8 release for Apple's mobile devices.
With an iOS 8 release close, we've been taking a close look at what we expect from the iOS 8 release and the iOS 8 release date. Here, in an effort to help set consumer expectations and provide guidance to new iPhone and iPad users, we make some predictions about the iOS 8 release. Here's what we don't expect from the upcoming iOS 8 release from Apple.
No iOS 8 Release Date Ahead of the Release Date
If you own an iPhone or an iPad, do not expect to be flying in blindly to the iOS 8 release date itself. This is not an Android roll out. Apple knows that its customers appreciate concrete details. It knows that its customers like being in the loop. And that's why it always announces a concrete official release date alongside its new iPhone.
With an iPhone 6 launch all but confirmed for September 9th, we're almost certainly going to see an iOS 8 release date confirmed that day as well. There's simply no way that that event is going to come and go without an official and established release date for the iOS 8 update. This is something that Apple does every year and it's this type of communication that Apple customers have come to expect and appreciate.
You will know about the iOS 8 release date ahead of the release date itself. This way, you'll be able to better prepare for the update's arrival. And as we've noted, this is very important.
iOS 8 Release Outside of September
At this point, we aren't expecting an iOS 8 release to take place outside of the month of September. This week, Apple reportedly released iOS 8 beta 6, a private update for its carrier partners. This is one of the final steps towards a Gold Master update and the public release of the software. Apple apparently has set an acceptance deadline for September 5th. In other words, we're down to the wire.
The timing all adds up perfectly. We should see carriers approve iOS 8 in the coming days and rumors indicate that Apple is working towards an iOS 8 GM in late August or early September. All of this prep work points to an arrival in the month of September, a month that unsurprisingly is rumored to contain an iPhone 6 launch date.
Don't expect iOS 8 to come out beyond September. We should see the initial release arrive shortly after September 9th. Again, September 17th is the date that you should be looking at. It's not confirmed but it fits the iOS release criteria.
Separate iPhone & iPad iOS 8 Release Dates
Do not expect separate iOS 8 release dates for the iPhone and iPad. Both updates landed in the beta process at the same time and they have both progressed through five betas. Apple will almost certainly release the iOS 8 update for all iPhones and iPads at the same time just like it has with all previous versions of iOS.
Even last year's iOS 7 release, which was rumored to have separate dates for the iPhone and iPad, was released to all devices on the same day. Don't expect anything different here with the iPad and iPhone, even if split-screen multitasking for the iPad isn't ready.
Multiple iOS 8 Release Dates
Furthermore, don't expect Apple to use a staggered release for its iOS 8 update. Those of you who have been through an Apple software release know that the company releases its major software updates to all devices in all regions at the same time. This is much different than the many Android updates that litter the landscape.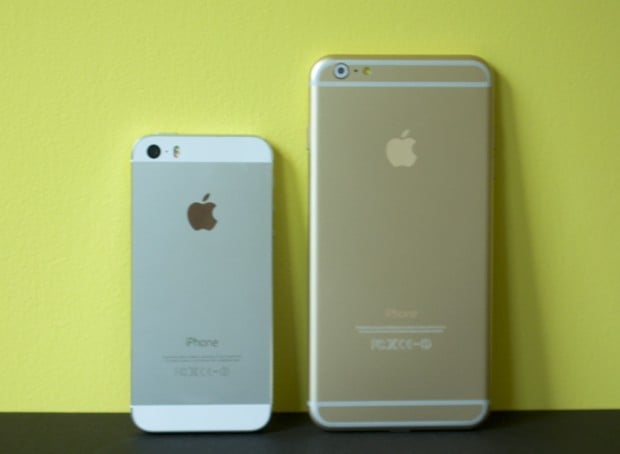 Android software updates typically take a staggered approach and roll out based on carrier or region. Apple does not do this. Instead, it pushes its updates out at the same time on the same day. Don't expect Apple to deviate from the plan in September. We should see the iOS 8 update and the iOS 8 release follow the script.
An Easy Upgrade for 16GB iPhone & iPad Owners
The iOS 8 update should be a large one and it will likely need quite a bit of room to install. What this means is that 16GB iPhone and iPad owners are likely going to run into some issues when trying to install the update, specifically, when installing the update Over-the-Air.
When installing Over-the-Air, users will need to free up space on their phone for the software to install, something that many users may not know. And without a large amount of storage on their iPhone or iPad, this is going to be troublesome.
We don't expect 16GB iPhone and iPad owners, as least the ones not reading this post, to have an easy upgrade process. There is, however, a remedy in the form of iTunes. While many won't want to use it, this is the bypass for the storage issues.
Every iOS 7.1.2 Problem to Be Solved & Every App to Be Perfect
Finally, and we think this deserves reiterating, do not expect every single iOS 7.1.2 problem to get solved with the iOS 8 release. Furthermore, don't expect every single application to be perfect upon iOS 8's arrival.
iOS 8 is coming with a number of bug fixes but we're not expecting it to tackle every single problem inside iOS 7.1.2. We almost always see problems linger beyond major updates and we almost always see major updates bring problems of their own. This does not apply to just Apple. Android and Windows Phone updates also tend to leave out fixes and create problems of their own.
As for apps, we almost always see some third-party applications start to behave badly after a major iOS upgrade. The beta process should help developers work out the major kinks but don't expect every single application to be flawless. After all, we're still hearing about app issues inside iOS 7, almost a year after its release. Don't expect magic from the iOS 8 release.

This article may contain affiliate links. Click here for more details.