iOS 8 Rumors Point to Split-Screen Multitasking on iPad
True multitasking may be coming to the iPad when iOS 8 officially releases in the form of Microsoft Surface-like split-screening, where users can snap two apps side-by-side and use them at the same time.
9to5Mac reports that "sources with knowledge of the enhancement in development" have said that iOS 8 will come with a split-screen multitasking feature for iPads that will allow users to take advantage of two apps at once.
Currently, iPad users are stuck using just one app in full screen, and must switch them out if they want to use a different app. It's certainly not true multitasking, and Apple may be looking to fix that, finally.
The feature essentially copies the popular "snap" feature on Microsoft Surface tablets. It allows users to snap two apps onto the screen side-by-side to use at the same time, you could technically be browsing Twitter while watching a YouTube video. Samsung tablets and even the Galaxy Note line of phablets have the feature as well.
In addition to the split-screen multitasking, sources say that the feature is also designed to allow for apps to more easily interact with each other. Users would be able to able to drag-and-drop text, video or images from one app to another when in split-screen mode. Plus, this feature wouldn't be limited to just stock iOS apps, as it's said that Apple will allow developers to give their apps this ability.
Lastly, the split-screen multitasking feature may only be compatible with the full-size 9.7-inch iPad, so the iPad mini may get the short end of the stick, but that's not yet clear. Also, it's said that the feature will only work in landscape mode to allow for optimal screen real estate when working with two apps at once.
This kind of feature has been wildly popular with Surface users, and it alone has made Microsoft's tablet as close to a laptop replacement as possible, making it perfect for business use and those who need the multitasking capabilities. Furthermore, Microsoft has never been shy about calling out the iPad for its lack of such a feature, and Redmond-based company has taken plenty of digs at Apple and the iPad for its lack of productivity value.
However, jailbreakers have already been introduced to split-screen multitasking on the iPad with a new jailbreak tweak called OS Experience. We actually took a look at the app last week and were initially impressed by the tweak's capabilities and what it could do; OS Experience certainly adds a bit more functionality to the iPad.
Then again, OS Experience falls short of what some users may be looking for. One thing that users might find a bit annoying is that the tweak completely gets rid of the default app switcher, since OS Experience comes with its own app switcher of course, in the form of Mission Control. Double-tapping the Home button will do nothing, since the app switcher is disabled when OS Experience is running.
Control Center is another iOS 7 feature that doesn't work when OS Experience is enabled, which is a little baffling and we hope support for it gets added in a future update, but right now, that's a big con to this jailbreak tweak.
Overall, the execution OS Experience is a bit sloppy, and it forces me to think about whether or not a desktop-like experience really is any better on an iPad than the traditional iOS experience. Having apps side-by-side can be useful, but the iPad mini's smaller screen certainly doesn't make that experience worthwhile. It might work better on the iPad Air with the larger 9.7-inch screen, and I'd actually recommend using a full-size iPad for this tweak, but even then it seems pretty iffy. I actually missed the simplicity of iOS while using OS Experience, and I feel that it adds more complexity than necessary to iOS.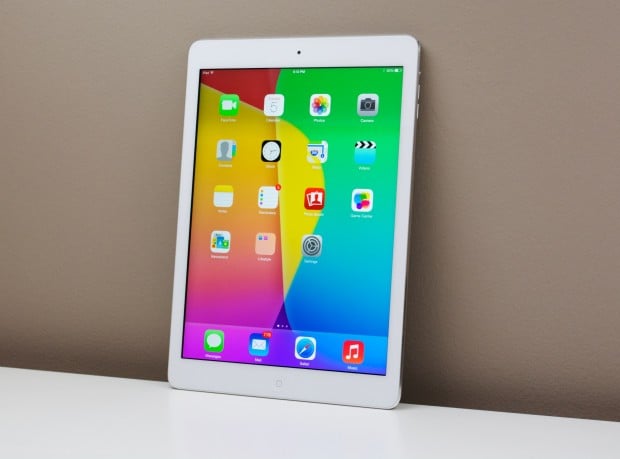 However, if Apple does end up doing something like this for iOS 8 on iPad, we're sure it will be much more user friendly than the OS Experience jailbreak tweak, and the execution will be way better, as Apple will obviously have much more freedom than jailbreak developers have; OS Experience feels limited, but if split-screen multitasking came directly from Apple, we would be surprised if it didn't work all that well.
Will Apple get some grief from Microsoft Surface fanboys about copying a popular feature like split-screen multitasking? Most definitely, and the only way that Apple can truly set itself apart from Microsoft is if it massively improves upon Microsoft's current method for split-screening. Apple has copied numerous features from other products in the past, but it has easily gotten away with it because the company always implements these features in a better fashion than the competition.