iOS 8: 25 Things We Think We Know
The iPhone 6 release might be several months away but we should get a good look at the software it will have on board when it arrives later on this year. In just a few short weeks, Apple is expected to showcase its brand new iOS 8 update, an update that should replace iOS 7 and deliver a number of enhancements and changes to the iPhone and iPad.
The Apple rumor mill has been extremely active in the first four months of the year and as we head deeper into 2014, we've started to hear about a slew of new Apple products including a new OS X update, new iPads, a new iOS update, and of course, a brand new iPhone that is being dubbed iPhone 6.
The rumored iPhone 6 and iOS 8 update have dominated headlines though only one is expected to arrive in the near future. Earlier this year, Apple announced that it would be taking the stage at its annual WWDC developers conference in San Francisco to show off the changes it has made to OS X and iOS. And while Apple did not come right out and announce its plans for iPhone and iPad users, rumors suggest that iOS 8 will be sharing the spotlight with Apple's new OS X software for Mac users.
While iOS 8 rumors haven't emerged at the same pace as iPhone 6 rumors, we've still seen a substantial number of iOS 8 details emerge ahead of its announcement. The update still hasn't been completely outlined but we already think we know quite a bit about Apple's presumed iOS 7 successor.
Here, we take a look at what we know so far about Apple's iOS 8 update including its launch, its release, its features, and the devices that may or may not get it down the road.
iOS 8 Launch Date
1. Apple suggests that it will be talking about iOS and OS X at WWDC and that can mean only one thing. iOS 8, the update that has been rumored time and time again, will make its debut there just like iOS 7 before it. This is pretty obvious at this point and iPhone and iPad owners will want to keep that in mind as we get closer to the start of the event.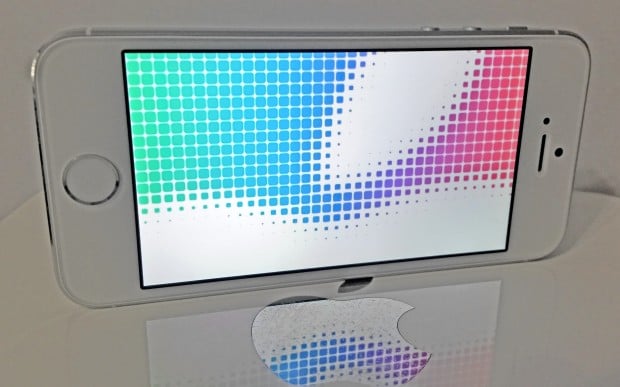 2. Apple will almost certainly announce the iOS 8 update on stage on June 2nd. Apple's keynotes take place on the first day of the event and it's there that it typically outlines its new products. Last year, for instance, Tim Cook and his cohorts talked iOS 7 and OS X Mavericks on WWDC's first day. So unless it shakes things up, and Apple rarely does, we should see the iOS 8 announcement take place on June 2nd, the first day of WWDC.
3. iOS 8 should be joined on stage by OS X 10.10. Mark Gurman of 9to5Mac reports that iOS 8 actually might take a backstage to Apple's overhauled Mac software. OS X 10.10 is rumored to have a redesign and it's expected to blend OS X features with features from iOS. He also claims that the release is currently on track for the fall and that Apple is planning hardware upgrades to coincide with its release.
iOS 8 Beta
4. Apple typically offers an iOS beta to developers so that they both can iron out issues before the update's public release. Last year's iOS 7 update spent several months in the iOS beta program before it was released to the public.
While an iOS 8 beta hasn't been confirmed, we know that previous versions of iOS have spent time in the beta program before their release and therefore there is a very good chance that iOS 8 will be prodded before its arrival later this year.
5. Apple is offering an OS X 10.9.3 beta to the general public, but we don't expect a public iOS 8 beta — at least not this early. iOS beta's are only open to paying developers and there is no guarantee that Apple will open it up to iPhone and iPad owners that aren't in the developer program. But at least this means that there is a chance.
iOS 8 Release Date
6. New iOS updates typically are released alongside new iPhone hardware. The iPhone 6 release date is currently rumored for this fall, in September, which means that the iOS 8 release to the general public may not occur until the fall.
7. With the iPhone 6 release rumored for September, we think we have a pretty good read on when it might be out for owners of Apple's older iPhones and iPads. Apple usually releases the software for older iPhones and iPads about a week before it releases a brand new iPhone into the wild.
This means that the iOS 8 release for older devices like the iPhone 5s, at this point, looks good for sometime in September. An exact date isn't known and may not be known until we get much closer to the actual launch event. Apple will likely give an official date at the iPhone 6's launch event later this year.
HealthBook
8. iOS 8 rumors point to a new Healthbook app that mirrors the look of Passbook, an application that arrived alongside iOS 6 a couple of years ago.  Instead of tracking tickets and loyalty cards, HealthBook will evidently track a user's health and fitness with multiple pieces of information in one place. The feature will likely use the Motion M7 processor in the iPhone 5s, and a similar one in the rumored iPhone 6. It also might connect to an iWatch or other accessories to measure health data.
9. A HealthBook mockup from 9to5Mac, seen above, offers a detailed look at how HealthBook might look when running on the iPhone or iPad. Like PassBook, it uses a card-based UI to display key health components that iPhone users and potentially iWatch users might track during their fitness activities.
Split-Screen Multitasking
10. One of the latest and most intriguing iOS 8 rumors comes from Mark Gurman and 9to5Mac. iOS 8 is said to include Microsoft Surface-like split-screening, where users can snap two apps side-by-side and use them at the same time. This is a feature that iPad owners have had on their wish lists for quite some time and it appears that iOS 8 might finally deliver.
Currently, iPad users can only use one application full screen. In order to use another application, iPad users must switch out the application using a double tap on the home button. It's not true multitasking and pales in comparison to the multitasking found on devices like the Surface and Samsung's Galaxy tablet lineup.
11. That just scratches the surface. The report also indicates that the feature is also designed to allow for apps to more easily interact with each other. Users would be able to able to drag-and-drop text, video or images from one app to another when in split-screen mode. It appears that functionality would not just be limited to core Apple apps either.
If the rumors are true, Apple might open this up to developers, something that would allow them to offer this kind of functionality with their iPad applications.
Siri
12. Apple has continually tweaked and added features to Siri, the personal assistant that arrived with the iPhone 4s. However, it looks like some major changes could be in store with the iOS 8 update.
Apple recently purchased a small company called Novauris which developed technology that is able to not only detect word, but phrases. This would allow Siri to more easily understand what iPhone and iPad users are asking. It could also, perhaps, boost the accuracy of dictation as well. Apple bought the technology and hired the key company players, which could lead to a better Siri in iOS 8.
13. Bloomberg recently reported that Apple is in talks with Shazam to include the company's music identification services inside Siri. This would let users ask Siri, "What song is playing?" and see the title with a link to buy the song on iTunes.
iTunes Radio
14. iTunes Radio is Apple's Spotify and Pandora competitor that launched alongside iOS 7 and the iPhone 5s back in September. The service currently exists inside Apple's Music application though rumors suggest that Apple could make iTunes Radio a standalone application with iOS 8. This would help to make it more visible to iPhone and iPad owners.
Apple announced that users played one billion songs in the first month of the service. By comparison, Spotify users listened to 4.5 billion hours of music in 2013. Apple is reportedly buying Beats Audio for $3.2 Billion for access to the headphone line and streaming music services. It's still not clear how this might affect Apple's plans for iTunes Radio.
Phone Calls & Data
15. Apple may be planning VoLTE support for iOS 8. This is a short way of saying Voice over LTE, which basically means phone calls could sound dramatically better than they do today. Carriers like AT&T, T-Mobile and Verizon need to launch VoLTE networks, but it appears that AT&T and Verizon should have their networks ready for the iPhone 6 launch this fall.
16. This would also likely allow Verizon iPhone users to talk and surf at the same time. This is something that has been available to users on AT&T for quite some time.
Apple Maps
17. An early iOS 8 rumor pointed to improvements for Apple Maps, specifically dealing with transit directions. Apple Maps on iOS 7 directs users to other apps, but a new version might include transit directions built-in to Apple Maps.
9to5Mac's Mark Gurman believes that this could be one of the features that Apple delays beyond the initial iOS 8 release. He believes that Apple's work on OS X 10.10 will force it to shift some iOS 8 features to an upcoming iOS 8.1 update. He doesn't know which features could be moved though he does specifically call out the addition of public transit.
Notifications
18. It appears that Apple will fix the annoying double notification window that users see in the Notification Center.
In iOS 7, Apple separates notifications into missed and all, which is troublesome for tracking down a notification and clearing notifications is also a pain thanks to multiple taps to remove them.
How It Might Look on the iPhone 6 & Other Devices
19. iOS 8 rumors suggest that the software will look a whole lot like iOS 7. While we should see some design tweaks, including the change to the Notification Center, iOS 8 likely won't come with a major redesign. This isn't surprising given how much of a change iOS 7 brought to iPhone and iPad owners.
20. A new video shows what iOS 7 would look like on a 4.7-inch iPhone 6. And because iOS 7 should look a lot like iOS 8, the video offers a glimpse into how iOS 8 might look on Apple's new iPhone.
Devices That May Not Get iOS 8
21. Apple tends to keep devices updated for three years before ending support. In other words, we know that the following devices have a good chance of getting iOS 8 down the road:
iPhone 5s
iPhone 5c
iPhone 5
iPhone 4s
iPad Air
iPad 4
iPad 3
iPad mini with Retina Display
iPad mini
iPod touch fifth-generation
22. Missing from the list are the iPhone 4 and the iPad 2.
Apple recently discontinued selling the iPhone 4 in several countries, including India and Brazil. Because it's disappearing from the landscape, Apple's upcoming iOS 8 will most likely not support the iPhone 4. Infamous jailbreak hacker and developer i0n1c says that the iPhone 4 being discontinued once and for all "is a good indicator for iOS 8 not supporting iPhone 4 anymore."
The iPad 2, like the iPhone 4, has received three software updates so there is a very good chance that it will not get the iOS 8 update when it arrives later on this year.
23. iOS updates are never created equal. Older devices typically do not get the full feature set. So, it's possible that at least some of the features listed above will not come for everyone. We should find out at WWDC.
iOS 8 Jailbreak
24. Developers recently jailbroke iOS 7.1.1 but as we've pointed out, there is a very good chance that the next iOS jailbreak won't arrive until the arrival of iOS 8 later on this year.
25. The team behind the popular Evasi0n jailbreak maintains that their focus is on a jailbreak for iOS 8 and not iOS 7.1. While this doesn't necessarily mean that an iOS 8 jailbreak will be out the day that the iOS 8 update is released, it does mean that there is a very good chance we could see one emerge soon after Apple's new update arrives.