iOS 8 Screenshots Reveal Healthbook, Preview, TextEdit and Tips Apps
iOS 7.1 was just recently released and iOS 7 in general is still fairly new; we haven't quite gotten past the honeymoon stage yet, but iOS 8 rumors are heating up already and alleged screenshots from the next-generation version of iOS have leaked out, revealing the same overall look and feel of iOS 7, but with more default apps.
The screenshots, which were posted on the Chinese social networking site Weibo and discovered by 9to5Mac, reveal new apps that will supposedly arrive with iOS 8, including Healthbook, Preview, TextEdit and Tips. Healthbook has been rumored for quite some time as Apple's own take on fitness and health tracking, while Preview and TextEdit are Mac apps that look to be making the jump to iOS.
While the original source of these screenshots are unknown, 9to5Mac says that these screenshots are legit, based on talks with "several sources."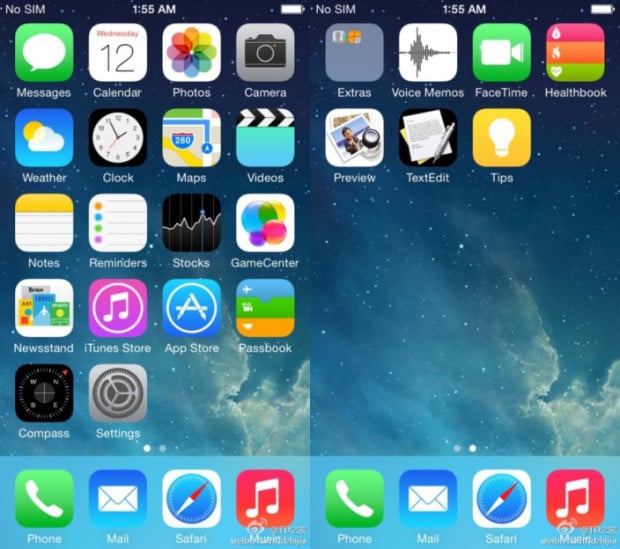 As for info about the Preview and TextEdit apps, these will essentially be Mac ports with limited functionality. Specifically, it's said that these two apps won't actually be able to edit documents and photos, but rather just be able to view Preview and TextEdit files on your iOS device through iCloud, according to 9to5Mac.
Little info is known about the Tips app, but it's most likely just a user guide on how to use iOS 8 — probably just a digital and interactive version of the user manual that comes with every iOS device.
Of course, iOS 8 isn't official yet, but if history is any indication, we'll most likely see a successor to iOS 7 at some point in the future. Even if these screenshots aren't real, they at least give us an idea of what we can expect with iOS 8 when it eventually pops up hopefully later this year or early next year. We can expect new features, new apps and a slightly new look, although it will mostly stay true to the iOS 7 look and feel.

As an Amazon Associate I earn from qualifying purchases.