iOS 8: 10 Things You Need to Know Right Now
Apple iOS 8 rumors and details are heating up as we move closer to the fall which means now is the perfect time to take an in depth look at the most important things iPhone and iPad owners need to know about their incoming iOS 8 update.
In the days and weeks leading up to WWDC 2014, we heard quite a bit about Apple's supposed plans for its iOS operating system. On June 4th, many of those rumors were realized when Apple took to the stage to introduced its next big iOS update dubbed iOS 8.
On stage at WWDC 2014 in San Francisco, Tim Cook and company showed off a number of iOS 8 features that will be heading to the iPhone, iPad and iPod later on this year. It demoed the changes to Notification Center, the big time upgrades to the Photos application, tweaks to the Messaging app which include a way to easily remove yourself from a thread, and of course an improved keyboard. It also briefly outlined some of the other small changes that it will deliver wen it arrives later this year.
After demoing some of iOS 8's features and announcing several others, Apple announced that it would be releasing the iOS 8 beta to developers ahead of a public release in the fall. All along, the iOS 8 update was rumored for arrival in the fall alongside a new iPhone and Apple's announcement essentially confirmed what we already knew.
WWDC 2014 took place nearly two months ago and now we're closer than ever to an iOS 8 release. In fact, rumors suggest that it could be mere weeks from a move out of the beta program and into the hands of iPhone and iPad users around the world.
With that in mind, we want to take an updated look at the 10 most important things iPhone and iPad owners need to know about the incoming iOS 8 update, the update that will replace last year's enormous iOS 7 upgrade.
iOS 8 Beta: Here's How to Try It
We're getting closer to the public release of the iOS 8 update but it's clear that there is still work to be done. Rumors suggest that Apple will release the next iOS 8 beta, iOS 8 beta 5, on August 4th. According to Jonathan Geller from BGR, the company will then release another beta, iOS 8 beta 6, on August 15th. He claims that this will be the final iOS 8 beta before Apple releases the software to the public.
At the very least, there is appears to be at least one more iOS 8 beta before Apple works on the Gold Master version of the upcoming update. What this means is that there are only a few weeks left to try the iOS 8 update before it's released to the general public.
While there are some good reasons to wait for the public release, you can now install iOS 8 without developer account or UDID registration. This allows users to install the iOS 8 beta right now, without waiting for the official iOS 8 release date later this year. With this free iOS 8 beta install method you can try iOS 8 beta 4 without a developer account or paying for UDID registration.
To get started, take a look at our guide that will take you step-by-step through the iOS 8 beta installation process. It's a bit time consuming but those that wish to get a look at iOS 8 before its release might want to think about it.
iOS 8 Release Date
As for the public iOS 8 release date, a specific date is unknown. However, at this point, it's looking like the iOS 8 release will come at some point during the month of September after Apple works on the Gold Master release.
According to 9to5Mac's Mark Gurman, Apple will finish the Gold Master in late August or early September. This early completion date will reportedly allow for ample carrier testing ahead of the next iPhone, believed to be called iPhone 6. While a specific date for the iOS 8 release date is not know, Apple has a long history filled with patterns that allows us to make some educated guesses.
Apple typically announces a firm iOS release date at its iPhone event. The release date typically falls a few days ahead of the new iPhone release. Apple usually releases the software on a weekday in and around 10AM PST.
So, at this point, expect the iOS 8 update sometime during the four weeks of September.
iPhone 6 Release Alongside It
It's clear that there will be a new iPhone 6 that debuts alongside the iOS 8 update in September. Apple always releases new iOS software with new iPhone hardware and rumors have continued to point to a brand new iPhone 6 for September.
The latest iPhone 6 release date rumors put the device in and around September 19th and September 25th with an iPhone 6 event reportedly planned for the middle of the month. The keynote's date is tentative right now but virtually all iPhone 6 rumors put a launch event inside the month of September.
In addition to iOS 8, the iPhone 6 is rumored to have two brand new screen sizes (4.7-inches and 5.5-inches), a redesign that includes Touch ID, a thinner frame and curved edges, a brand new camera with optical image stabilization, a new A8 processor for increased performance and battery life, and brand new sensors.
The device is expected to replace the iPhone 5s as the company's flagship though the iPhone 5s, like all other iOS 7 devices minus the iPhone 4, will be getting iOS 8.
New iOS 8 Features
By now, you probably know a whole lot about many of the features that will be coming with the iOS 8 update later this year. If you need a refresher, check out this list of 50 iOS 8 features that you're going to care about. It will take you through many of the changes and tweaks that Apple is making to the software. Not all of them, but a lot of them.
During the beta process, we've seen Apple make some notable additions to the iOS 8 feature set including a brand new Tips application that will help iPhone and iPad owners get more out of the iOS 8 update when it arrives. Here are some of the tips that Apple has included in the new application inside the latest iOS 8 beta, iOS 8 beta 4:
Quickly Respond to Notifications – How to reply from a Notification.
Notify When There is a Reply – Get an alert when someone replies to a specific email.
Hey, Siri – Learn how to say, "Hey, Siri" to start Siri when the iPhone is plugged in.
Send a Spoken Message – Learn the new voice message feature in Messages for iOS 8
Quickly Manage Your Email – Learn how to use the iOS 8 Mail app better.
Be in the Shot – How to use the iOS 8 Camera timer to set up and be in a photo.
Another change is to Control Center, the feature that appears when you swipe up from the bottom of an iPhone, iPad or iPod touch. You can see the changes in the screenshot below though they are cosmetic and don't add anything significant.
Keep in mind, Apple has been known to test out features inside its beta program before pulling them from the public release. So while there is a good chance that we'll see new iOS 8 features arrive with the final upgrade, there's also a chance that some of the changes that we see appear in the beta won't emerge until a later update, if at all.
Features Won't Come to Everyone
Apple's iOS updates are typically not created equal. Newer devices generally get a better feature set than older devices. For instance, iOS 7 on the iPhone 5s was not the same as iOS 7 on the iPhone 4. Features were stripped out of the iPhone 4 version for enhanced performance and stability.
As of right now, iOS 8 looks like it might buck this trend. Most iOS 8 features are available across devices though there is one big feature that's only going to be compatible with some Mac computers.
Continuity, one of the key features of Mac OS X and iOS 8, will only be compatible with Macs that support Bluetooth LE, or, Bluetooth Low Energy. What this means is that the feature will only work with these devices:
MacBook Air mid-2011 and higher
MacBook Pro mid-2012 and higher
Retina MacBook Pro mid-2012 and higher
iMac late-2012 and higher
Mac mini mid-2011 and higher
Mac Pro 2013 and higher
If you're not familiar with Continuity, it's comprised of a number of unique features including the ability to answer a call on your Mac, respond to SMS messages using your Mac, sharing files between iOS and Mac OS X, Handoff for a number applications including Mail and Safari, and personal hotspot without any setup.
We could see more features added to this list in the future but for now, it appears that the iOS 8 update will mostly be available for most devices.
iOS 8.1 Rumors
Believe it or not, we're already hearing about Apple's iOS 8.1 update. According to Gurman, at least two key features might show up with Apple's iOS 8.1 update, an update that presumably won't arrive until some time in the first half of 2015.
One of those features is the split-screen multitasking for iPad that figures to be a key component of the iOS 8 update for iPad. The feature, which was not demoed on stage at WWDC 2014, will allow users to use multiple apps on screen at once. It's a feature that's currently found on iPad rivals like the Microsoft Surface and Galaxy Tab S.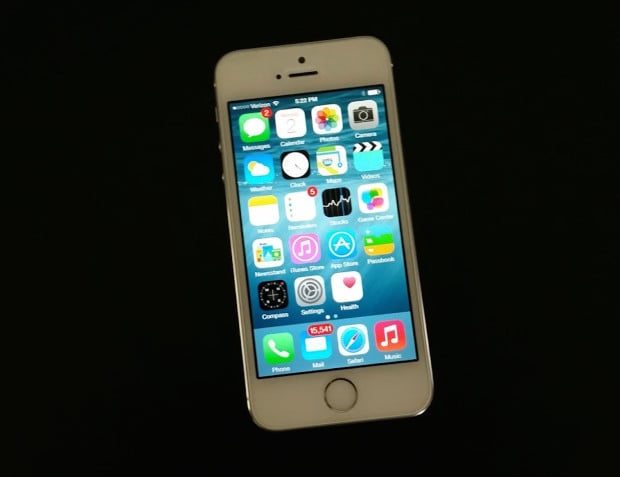 The other features that could show up in iOS 8.1 are the tweaks to Apple Maps which are said to include public transit directions, something that still isn't found in the stock Apple Maps application.
It's not clear if Apple will show off these features on stage when it announces iOS 8 or if it will simply announce them with an iOS 8.1 beta update or new iPads later on this year.
iOS 9
The key word to note there is might. Gurman claims that these new features could potentially be moved to iOS 9, an update that Apple will reportedly start working on after it completes the iOS 8 Gold Master in a few weeks. iOS 9 is the likely successor to iOS 8 but it likely won't arrive until deep 2015. That is, unless Apple changes its plans around.
iOS 7.1.3 Release Up in the Air
iOS 8 won't just deliver new features, it's going to bring bug fixes and enhancements to current features along with it as well. And with iPhone and iPad owners still struggling with iOS 7.1.2 problems, it's possible that iOS 8 could be the update that tackles these issues.
iOS 7.1.2 users continue to complain about a series of frustrating issues including battery drain, Wi-Fi problems, issues with Bluetooth, lag, and more. Many of these issues have carried over from iOS 7.0 and iOS 7.1 while some of them are brand new.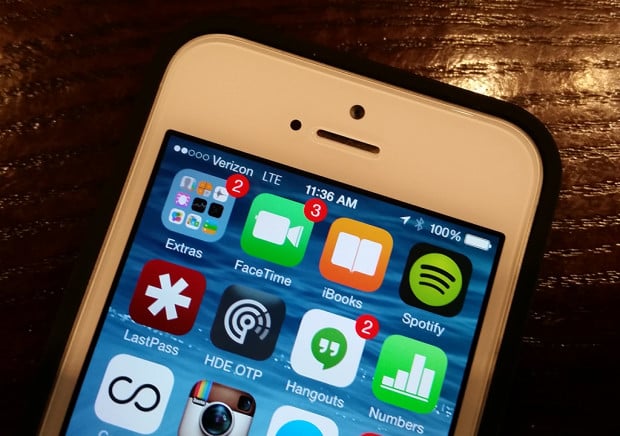 At the moment, it's not clear if Apple plans to release an iOS 7.1.3 update to alleviate these problems. And given the close proximity to the iOS 8 release, it could be that the company pushes key iOS 7.1.2 fixes to iOS 8.
iOS 7.1.3 and iOS 8 updates are guaranteed to fix your issues either. While we don't have fixes that work 100% of the time, it's worth checking out our list of iOS 7.1.2 fixes. They could help enhance the performance on your iPhone and iPad ahead of the iOS 8 update.
iPhone 4
iPhone 4 users have not seen a reversal of their fortune. We haven't seen Apple miraculously include the iPhone 4 in the iOS 8 beta which means that iOS 8 is still not coming for the iPhone 4. This means that users need to prepare for a life on iOS 7.1.2 and below. Consider this your PSA ahead of the iOS 8 release, iPhone 4 users.
This is important to note given the iOS 7.1.2 problems. If Apple does not release an iOS 7.1.3 update, iPhone 4 users dealing with iOS 7 problems are going to have to rely on temporary fixes that are out. If you're an iPhone 4 owner and you don't plan on upgrading any time soon, it might be worth joining a community so that you're prepared for potential issues down the road.
Here are the devices that are confirmed to be getting iOS 8:
iPhone 5s
iPhone 5
iPhone 5c
iPhone 4s
iPad Air
iPad mini
iPad mini with Retina Display
iPad 4
iPad 3
iPad 2
iPod touch fifth-generation
iOS 8 Jailbreak
From the look of things, there will be an iOS 8 jailbreak down the road. It's still not clear when the developer team will release the public version of the iOS 8 jailbreak, they won't release any details ahead of time so as not to tip off Apple, but we'd be surprised if we saw it released in close proximity to the official iOS 8 release date.
While jailbreaking has become less popular over the years as Apple has added to iOS' feature set, there are still plenty of reasons to jailbreak an iPhone or an iPad.
If you're interesting in jailbreaking, check out these essential Cydia tweaks to get started.

This article may contain affiliate links. Click here for more details.