iOS 8: 7 Things iPhone & iPad Users Can Expect
In less than a month, Apple is expected to take the stage at WWDC 2014 and debut new OS X 10.10 software for Mac users and an iOS 8 update for iPhone and iPad owners. With only weeks to go before launch, we want to take a look at what iPhone and iPad owners should expect from the iOS 8 update for iPhone and iPad.
Last year, Apple announced iOS 7 at WWDC 2013 at the Moscone Center in San Francisco. Months later, the software was announced again alongside the iPhone 5s and days later, the new software rolled out to owners of Apple's older iPhones and iPads including the iPhone 4s, iPhone 5 and more.
If this process sounds familiar, it's because it was. In recent years, Apple has used WWDC to debut new software as opposed to new hardware. And this year's WWDC 2014, which kicks off in San Francisco on June 2nd, looks like it will follow the same pattern.
A report out of Recode jives with Apple's WWDC 2014 announcement and rumors that we've heard about Apple's plans for 2014. It appears that Apple will hold off on announcing a new Apple TV at WWDC. It also appears that it won't announce the mythical iWatch that has been rumored for years now. And with iPhone 6 release date rumors almost exclusively pointing to a release in the fall, it's looking like WWDC will once again focus on software.
One of the highlights is almost certainly going to be iOS 8, the software that is expected to replace iOS 7. While it may not be the star of the show, OS X 10.10 is rumored to be the focus, it's certainly going to have star power given how many iPhone and iPad owners will be watching.
iOS 8 remains unconfirmed and many of its details remain firmly in the shadows. But that doesn't mean that we can make some educated guesses about the new software, based on credible rumors and based on Apple's software history. With only weeks to go before the unveiling, we want to help set the expectations of iPhone and iPad owners in the U.S. and around the world.
Here are seven things iPhone and iPad owners can expect from iOS 8.
WWDC: iOS 8 Preview
The first thing that iPhone and iPad owners can expect from iOS 8 is for the update to make a debut at WWDC 2014 in just a few short weeks. While this isn't confirmed, it may as well be.
When Apple announced its plans for WWDC, it revealed that it would be showing off its progress with both iOS and OS X. Here is what Apple's Phil Schiller, had to say:
"We have the most amazing developer community in the world and have a great week planned for them. Every year the WWDC audience becomes more diverse, with developers from almost every discipline you can imagine and coming from every corner of the globe. We look forward to sharing with them our latest advances in iOS and OS X so they can create the next generation of great apps."
It's similar to what the company did last year. While it didn't come right out and say that iOS 7 was on the agenda, it all but confirmed it with the language inside of its press release. If that's enough to convince you, 9toMac's Mark Gurman claims that the stars of the show will be iOS 8 and OS X 10.10.
Apple typically uses the keynote to deliver the biggest news to developers and the outside world. The keynote will take place on June 2nd, the first day of WWDC, and it's there that iPhone and iPad owners can expect to hear about the company's latest iOS update.
iPhone and iPad owners should expect a detailed iOS 8 announcement but don't expect Apple to detail the update in full. We expect most of the details to get revealed in early June but there is a good chance that there will be some tweaks and additions that Apple keeps out of the public eye, at least for now.
iOS updates always come with new iPhone hardware and rumors suggest iOS 8 will be accompanied by an iPhone 6. New iPhones typically have some unique software features and we expect the iPhone 6 to be no different. And in an effort to keep the iPhone 6 a secret, we expect Apple to leave out some iOS 8 details. In other words, don't expect it to show its full hand this early in the year.
iOS 8 Beta
Apple might be announcing iOS 8 at WWDC but that doesn't mean that the update is going to be released to the general public right after the show ends. No, Apple usually puts its big iOS updates inside of its beta program so that it, and its developers partners, can work to ensure a smooth delivery.
We fully expect Apple to release the iOS 8 beta shortly after it announces the iOS 8 update in June and here's why. WWDC, while exciting to consumers, is actually a developer event where Apple shows off a new version of iOS and then shows developers how the features work.
In order to make the training and learning easier Apple normally offers a developer beta of the app within hours of the announcement. In other words, we'd be surprised if Apple waited too long to release the software to eager developers.
Apple requires users that want to use the iOS 8 beta to register as an iOS developer with Apple. This is a $99 fee for a year of access to betas and development software as well as access to sell apps on the iTunes App Store.
iOS 8 Release in Fall Alongside New iPhone 6
Unless Apple surprises us all, an iOS 8 release date is likely months away and we expect it to coincide with the iPhone 6 release that is pegged for the fall.
iPhone 6 release date rumors almost exclusively point to the fall and that means that there is a very good chance that iOS 8 will emerge in the months after WWDC. New iOS software always lands with a new iPhone and it would be very strange to see Apple veer from its usual pattern with the new iPhone 6.
Furthermore, developers are going to need time to work, especially if the iPhone 6 comes with a larger, higher-resolution display as rumors currently suggest.
So, we expect Apple to adhere to its usual plan. Announce the update at WWDC. Release the update into the beta program for developers. Work on the update until the fall. Announce it again on stage alongside the new iPhone and reminder consumers what the update has in store. Release it a few days before the arrival of the new iPhone.
iOS 8: Which Devices Will Get It?
Apple still hasn't announced the iOS 8 update but that doesn't mean that we don't have a pretty good read on how the actual release is going to play out sometime later on this year. Apple is a company that uses distinct patterns, patterns that have been around for a long time and ones that its iPhone and iPad users have come to expect.
Historically, Apple delivers iOS updates for three years before casting devices off for good. Last year, the iPhone 3GS was kicked to the curb and it remains on iOS 6. This year, we're expecting a couple of other devices to join it.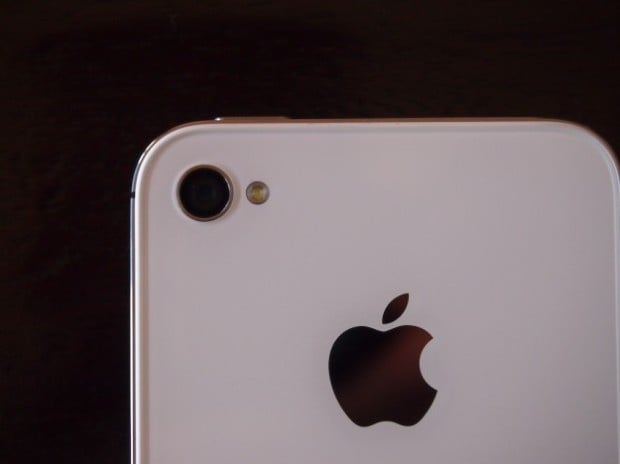 The iPhone 4 and iPad 2 aren't getting any younger and both have received three years of software updates. The iPhone 4 and iPad 2 both started on iOS 4. Apple's iOS 7.1 update significantly improved iOS 7's performance on the iPhone 4, it was something singled out in the change log. It doesn't confirm anything but we think that that was done in preparation for the end of its life.
We have a feeling that the update will arrive for everyone else that's running iOS 7. That means:
iPhone 5s
iPhone 5c
iPhone 5
iPhone 4s
iPad Air
iPad 4
iPad 3
iPad mini with Retina Display
iPad mini
iPod touch fifth-generation
Owners of those devices should expect to receive an iOS 8 update sometime later this year. The update may be the last update for the iPad 3 and iPhone 4s, devices that have already received two major iOS updates in iOS 6 and iOS 7.
iOS 8 Updates Probably Wont Be Created Equal
While we expect the iOS 8 update to land for those devices, we don't expect all iOS 8 updates to be equal. Typically, Apple delivers beefier iOS updates for its newer devices. Devices like the iPhone 4 and iPad 2 did not get the full iOS 7 feature set.
This may be done for performance reasons, there is probably another angle. Because Apple builds the iPhone to last, it needs to offer some incentives for owners to upgrade. Keeping the change log short on its older devices is perhaps a gentle shove in that direction. The arrival of Siri with the iPhone 4s is a good example of that.
We can't say what will be missing but owners of older devices should expect some of the more powerful features to either be watered down or missing. Do not expect to get the feature-set that comes for the iPhone 6.
Similar Look to iOS 7
So how about those iOS 8 features? Well, Apple certainly hasn't detailed any but thanks to rumors and a history of iOS software releases, we now have a pretty good idea about what to expect from iOS 8.
iOS updates have almost always have tons of if new features but until last year, they all looked fairly similar. iOS 7 changed that by delivering a brand new UI complete with new icons, new stock applications, new animations, and more. iOS 7 was, and is, a big change from Apple's iOS 6 update.
iPhone and iPad owners running iOS 7 should not expect the same kind of overhaul with iOS 8. Apple worked extremely hard to get the look and feel of iOS 7 right and it continues to offer refinements. iOS 7.1, for example, delivered design tweaks aimed at unifying the look of its brand new software. Many users are just now starting to feel comfortable with the changes and to completely ditch it now would be shocking.
Credible rumors suggest that the look of iOS 8 won't be much different from iOS 7. There will likely be the usual tweaks and enhancements that always come with iOS updates but nothing like the overhaul that we saw emerge with last year's iOS update.
Tons of New Features
iPhone and iPad owners should, however, expect a number of new features. iOS updates always deliver hundreds of changes, some small and some big, and iOS 8 will probably be no different.
Health and fitness are said to be a major focus of Apple's new iOS 8 update and a collection of iOS 8 mock ups show what the company's Healthbook feature could look like. Reports suggest that Apple has plans for a better Apple Maps, a standalone iTunes Radio app and more.
There is also talk of a much improved Siri. Techcrunch recently reported that Apple bought Novauris last year for an undisclosed sum. Apple is also rumored to be including Shazam support inside iOS 8, a feature that would let iPhone and iPad users use Siri to detect the song that is playing. There is also talk of VoLTE support.
Gurman adds that the software will work in conjunction with a brand new A8 processor from Apple. He claims that the processor will be focused on power consumption and efficiency something that is important if Apple is planning a larger, thinner iPhone 6 as rumors suggest.
He also suggests that the iPhone 6 and another device, possibly the rumored iWatch, will feature something known internally as "multi-resolution support." The feature is said to be aimed at improving app performance and iOS across different resolutions.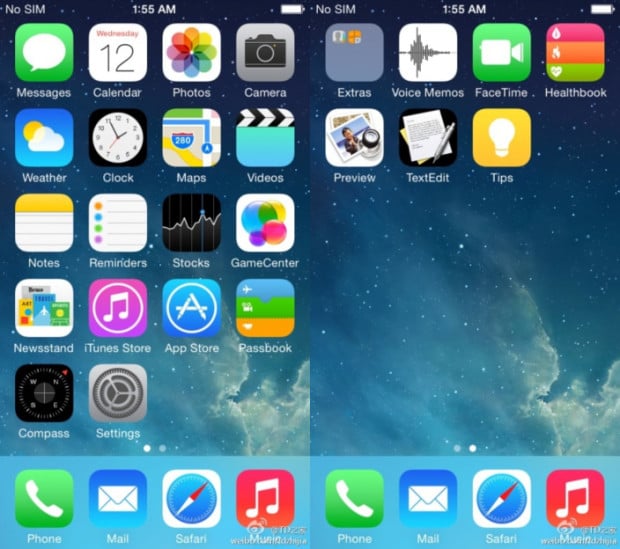 Gurman also suggests that Apple may have to delay some iOS 8 features but at the moment, it's not entirely clear what those features are. What is clear is that iOS 8 is poised to deliver some significant enhancements to iPhone and iPad owners in the months ahead.
We should find out exactly what Apple has in store in early June at WWDC 2014.

This article may contain affiliate links. Click here for more details.