iOS 8: What We Know So Far
Most iPhone and iPad users are squarely focused on the next iOS update, an update that is almost certainly going to be iOS 7.1. It's hard to blame them. iOS 7.1 will be the biggest iOS update since September and it's poised to fix problems that iOS 7 brought with it. There are also those who are looking beyond iOS 7.1, at the future, at Apple's next iOS update which, if history repeats itself, should be called iOS 8.
Every year, Apple releases a brand new version of its mobile software. iOS updates deliver brand new features to iPhone, iPad and iPod touch owners, year after year. It's something that keeps older devices fresh and keeps Apple's massive customer base happy. And last year, the company introduced arguably the biggest iOS update of all.
At WWDC 2013, Apple unveiled its brand new iOS 7 update. Like iOS 6 and the updates before it, iOS 7 debuted with a number of new features including AirDrop, new Camera features, Control Center, improved Notifications, and a new look to Apple's multitasking. Unlike iOS 6 and the updates that debuted before it, iOS 7 delivered a completely different look and feel.
iOS 7 looks vastly different than its predecessors and represents the biggest change to iOS since the debut of the original software all those years ago. This new update is the future of iOS and it figures to get the same treatment that the older versions of iOS did. That is to say, Apple will continue to tweak, fix, and add until it decides that it needs to introduce another big change.
Before the next major iOS update, we'll see iOS 7.1. iOS 7.1 not only aims to fix what's broken inside iOS 7 but it also looks to deliver some changes to the user interface that Apple hopes will unify the look of its new operating system.
iOS 7.1, while big, is an incremental update. It does not represent Apple's yearly upgrade to iOS. That honor is rumored to belong to another update, an update that some are calling iOS 8.
Rumors concerning Apple's next iOS update are scarce and likely will remain that way until we get closer to launch. However, there are enough rumors and enough history to warrant an early look. Here, we take a look at what rumors, and history, tell us about Apple's next big iOS update, which will call iOS 8.
Who Will Get iOS 8?
Apple is a company that uses a lot of patterns when it comes to its hardware and software releases. In the case of iOS, there are many patterns and those patterns make up a bulk of what we think we know about Apple's next iOS update.
The first pattern pertains to the devices that get Apple's iOS software. Every single year, Apple reveals the devices that will be getting the upgrade to its new iOS software. And every single year, people act surprised when their device doesn't make the cut. Well, for those that don't know there is a method to Apple's madness, it doesn't just choose devices at random.
Apple does a fantastic job keeping its devices upgraded. While Android manufacturers tend to offer two years of software support, Apple offers three, something that benefits not only iPhone owners but iPad owners who don't want to spend hundreds of dollars on an upgrade every two years.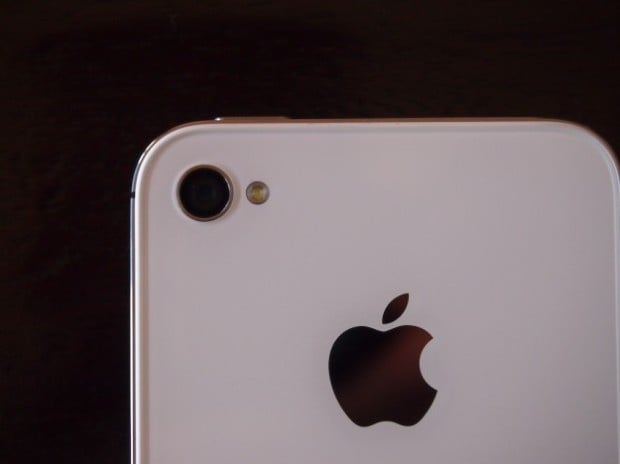 After those three years are up, devices no longer get major updates. We say major updates because Apple sometimes offers small bug fix updates down the line. For instance, while the iPhone 3GS did not get iOS 7,it just received iOS 6.1.6 which plugs up a hole in security.
So here's what we know about this year's iOS update, presumably called iOS 8. We know that there is a very good chance that it will be coming to the following devices because they fall within three years:
iPhone 4s
iPhone 5
iPhone 5s
iPhone 5c
iPad 3
iPad 4
iPad Air
iPad with Retina Display
iPod touch Fifth-Generation
There are two iOS 7 devices missing from this list. The iPad 2 and iPhone 4 both run iOS 7 but they both have received three iOS updates. They started on iOS 4 and will be getting iOS 7.1 in the near future.
If Apple follows its pattern, both the iPhone 4 and the iPad 2 should remain on the final version of iOS 7.1.
What Will The Next iOS Update Be Called?
We're using the name iOS 8 for a reason: Apple uses a pattern when it comes to the names of its big software updates. Just like it does with the iPhone, Apple attaches a number to its software to make it easy to identify.
It also signifies the generation of the software. For instance, iOS 7 was the company's seventh-generation iOS software update. This year's iOS update will be the eighth iOS update. Thus, we expect this year's update to be called iOS 8.
A recent note from South Korean Brokerage firm KDB Daewoo Securities suggests that Apple could release an iOS 7.2 update with a new iPhone. That seems unlikely given Apple's history.
When Will the iOS 8 Release Date Be?
Rumors have not touched on the iOS 8 release date just yet which means that the only information that we have comes from Apple's distinct release pattern.
Major iOS updates always accompany a new iPhone. For instance, the iOS 5 update debuted with the iPhone 4s, the iOS 6 update with the iPhone 5, and the iOS 7 update with the iPhone 5s and iPhone 5c. Apple historically has announced the release date, on stage, alongside the iPhone and released it for older devices a few days before the arrival of its new hardware.
So, there is good reason to believe that the next iOS update will released right around the time Apple's new iPhone is released. Unfortunately, that's not set in stone either but there are some credible rumors swirling around.
iPhone 6 rumors put the iPhone 6 release date in the summer or the fall. This shouldn't come as a surprise given that Apple almost always releases new iPhones in the summer and fall.
A majority of iPhone 6 release date rumors point to the fall, so, for the moment, September and October should be considered the frontrunners for an iOS 8 release date.
Where Will iOS 8 Get Announced?
The last iPhone to debut at WWDC was the iPhone 4 back in 2010. It debuted alongside the iOS 4 update. Since then, Apple has used WWDC solely as a platform to talk about software. Last year, WWDC 2013 bore iOS 7 and OS X Mavericks. The year before that, iOS 6 and OS X Mountain Lion.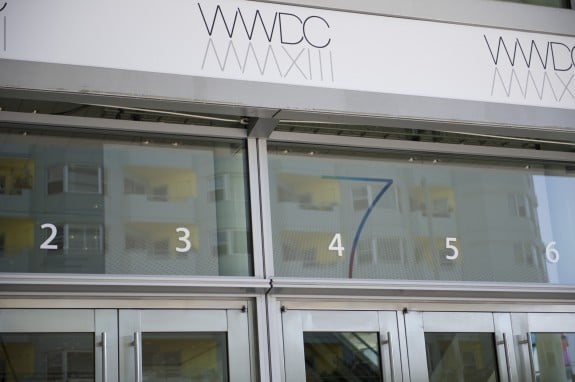 So again, we come back to patterns to answer this question. Unless Apple has a massive change of heart, the next iOS update should get announced at WWDC 2014. Apple still hasn't announced the dates for the annual conference but we know when that announcement should arrive.
Apple tends to announce its WWDC dates in late April. And it's at that point that we should find out whether or not Apple has a new iOS update planned. Smart money, right now, is on an iOS 8 announcement there in June.
How is iOS 8 Shaping Up Thus Far?
So now that we've revealed what we know about the who, what, where and when, it's time to take a look at the how. iOS 8, for the most part, remains in the shadows. However, we have seen some reports put forth some possible details about the next iOS update.
The biggest leak so far was a report from 9to5Mac's Mark Gurman who claims that the iOS 8 update will look similar to the iOS 7 update that is currently on board iPhones, iPads and iPod touches across the world.
iOS 8 likely will not feature major interface or graphics changes. There will be minor enhancements across the system, but none that are as noticeable as the changes introduced last year.
He also claims that there will be a major focus on health and fitness tracking. Sensors are expected to play a big part as well. His report points to a app called Healthbook that appears to be a key component of the software and could take the tracking that debuted with the iPhone 5s and its M7 coprocessor to a whole new level. Gurman claims that the app could look similar to Passbook, a feature already inside iOS 7.
While we still don't know what Healthbook will look like exactly, Carlos Quijano created an iOS 8 concept showing what the new iOS 8 app might look like. The app uses pages similar to PassBook to show an array of health and fitness stats.
Those rumored stats are said to include:
Steps Taken
Calories Burned
Miles Walked
Weight Loss
Blood Pressure
Hydration Levels
Heart Rate
Glucose Levels (potentially)
Medication Tracking with Reminders
Apple reportedly met with the FDA in December and several hires suggest that Apple's next iOS update could be centered around health and perhaps, the company's rumored iWatch.
There are a number of other possible iOS 8 features swirling as well. Rumors point to mobile payments becoming a possibility by way of Apple's iBeacon and more recently, they point to big improvements to iOS' personal assistant, Siri.
According to a new report from The Information, Apple could open up Siri to third-party developers, something that could help deliver new features and make the software more intelligent. The report also claims that the software might get predictive intelligence, perhaps, which would bring it closer to Google's Google Now, a huge part of the company's Android operating system.

This article may contain affiliate links. Click here for more details.