iOS 9.0.2 on iPad: First Impressions and Performance
Apple's third iOS 9 update is here in the form of iOS 9.0.2 for iPad, iPhone and iPod touch. We've been taking a look at its performance on iPhone and now we want to switch gears and take a look at the iPad iOS 9.0.2 update and its performance.
Last week, Apple released its second iOS 9 update. The iOS 9.0.1 followed the iOS 9.0 upgrade and it delivered a collection of fixes for iOS 9 problems. This week, Apple rolled out a brand new iOS 9 update that replaces iOS 9.0.1 after its week stint as the most current version of Apple's new operating system.
That update is iOS 9.0.2, a new bug fixer that comes with several key fixes including a stability update for the popular Podcasts application. It's a small update but it's an important update and one that you should be paying attention to.
Yesterday, I installed the iOS 9.0.2 update on all of the iPads in my possession. This includes the iPad Air 2, the iPad Air, and the iPad mini 2. All three are popular iPad variants.
I've spend the better part of the last 24 hours using the iOS 9.0.2 update on these three devices in an effort to provide iPad users with feedback about the update's performance. Here's what I've found.
iOS 9.0.2 Installation
Installing iOS 9.0.2 on this trio of iPads was quick and easy. All in all, it took each update about 12 minutes to download and install. That's pretty standard for an update of iOS 9.0.2's size. It's less than 100MB.
There's a good chance you'll come out of the iOS 9.0.2 installation unscathed but just in case you run into problems, I'll leave this list of fixes right here.
iOS 9.0.2 on iPad: Performance
I'm going to be taking a quick look at how the iOS 9.0.2 update is performing on these three iPads. If you're looking for details about iOS 9 features, take a look at our walkthrough. If you're using another iPad, you'll need to seek out feedback elsewhere. I recommend looking on YouTube. There's a ton of video feedback there.
Per usual, a disclaimer. I am one person with an iPad Air 2, iPad Air and iPad mini 2. Mileage always varies so use my impressions as a general guide. I'll do my best to steer you in the right direction but you might want to seek out more feedback before you install. Again, YouTube is a great place to start.
Apps
I've been using the same core group of applications across these three devices. For the record, my core group of apps currently includes sana, Slack, YouTube, Twitter, Instagram, Gmail, Hangouts, Chrome, Dark Sky, Amazon, SoundCloud, Spotify, and Xbox One Smartglass.
I can't speak for every single app in the App Store but what I can say is that these apps, and the other secondary apps I have on my iPads, are holding up quite well after downloading and installing the iOS 9.0.2 update. I haven't seen any crashes and they appear to be stable.
App issues can appear at any time though so I'm going to continue to monitor them (Chrome in particular) and install new bug fix updates.
If you're experiencing issues on iOS 9.0.2, take a look at our list of fixes.
iOS 9.0.2 Battery Life
I've been using these iPads as much as humanly possible over the last day. Thus far, their batteries have held up during use and in standby mode. I haven't noticed any abnormal battery drain, a problem that some iOS 9.0.2 users are seeing after the upgrade.
If you're seeing issues, my advice is to wait another day before going bonkers. Battery life can take a couple of days to even out so you'll want to take a wait and see approach after you install iOS 9.0.2.
If your battery life doesn't recover after two days, take a look at our list of fixes and tips to restore quality iOS 9 battery life to your iPad.
Wi-Fi, Cellular Data & Bluetooth
I've successfully paired the iPad mini 2, iPad Air, and iPad Air 2 with various Bluetooth devices including headphones and speakers. Bluetooth problems are extremely common after iOS updates but I haven't noticed anything on my end.
I haven't spotted any problems with Wi-Fi either. I've been able to connect to my routers and the download speeds on all of my models have been excellent.
The iPad mini 2 is the only LTE-compatible iPad that I own and thus far, AT&T's LTE network is holding up. I don't expect that to change.
iOS 9.0.2 Problems on iPad
Nothing, at least not yet. While I've been having some problems with the iPhone version of the iOS 9.0.2 update, I haven't seen anything major with these updates. That goes for the iOS 9.0 and iOS 9.0.1 updates as well. All three have been extremely stable.
I'm having a solid experience but others are struggling. iOS 9.0.2 problems are plaguing some iPad users though they appear to be isolated to just a few people. For the moment at least.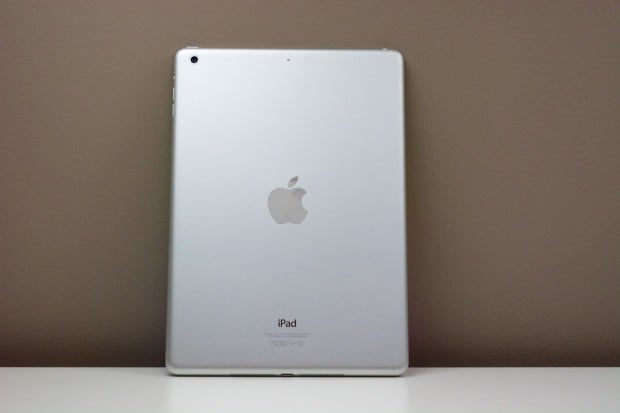 Larger issues are typically easy to spot so I'm confident that iOS 9.0.2 doesn't introduce debilitating bugs for all iPad models. Smaller issues are tough to track down so I'll continue digging to see what I can find.
If you do run into a problem, please consult our list of fixes for iOS 9 problems.
Speed
The iOS 9.0.2 updates for iPad Air 2, iPad Air and iPad mini 2 are fast. The UI is fluid and I haven't noticed any lag or slow down. iOS 9.0.2 has been creaky on some older devices (iPad 2 for instance) but these three updates have met my expectations.
Should You Install iOS 9.0.2 Right Now?
If you're bothered by any of the problems that iOS 9.0.2 fixes, and you own one of these three iPads, you should be fine. I haven't noticed any major issues and the only iOS 9.0.2 problems I've seen have been isolated to a small portion of users.
If you're hesitant, wait a few days for the smoke to settle. Gather feedback and then make your decision. With an iOS 9.1 release on the horizon, you don't need to rush into anything.
5 iOS 9.0.2 Upgrade Tips
You Can Trial the iOS 9.0.2 Update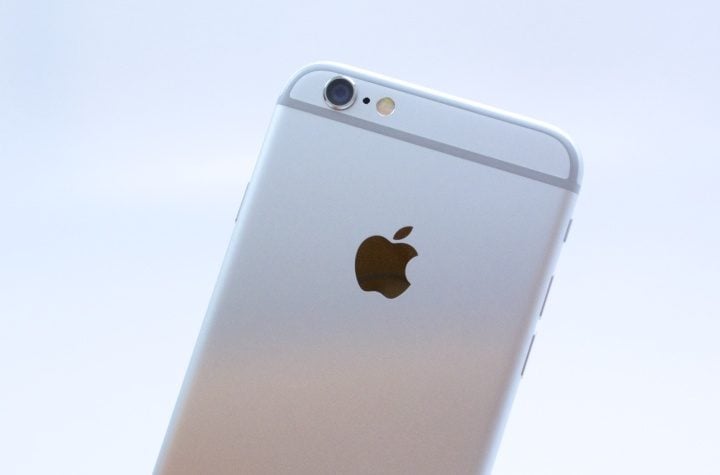 If you're on iOS 8.4.1, iOS 9.0 or iOS 9.0.1, and you want to try the iOS 9.0.2 update out, you can. For a limited time.
As of right now, Apple is signing off on all three of those older updates. This means that you can drop down to one of the three if the iOS 9.0.2 update doesn't perform like you want it to on your device.
Apple only signs off on updates for a limited time and it doesn't announce when it stops. So, you'll need to keep an eye open and you'll want to try it out quickly if you think you might want to drop back down to your previous version of iOS.
You can't drop back to anything older than iOS 8.4.1.

This article may contain affiliate links. Click here for more details.