iOS 9.0.2 on iPhone 6: Impressions and Performance
Apple's released an iPhone 6 iOS 9.0.2 update that brings bug fixes for lingering iOS 9 problems. We've been using the update for a few hours now and we want to share our first impressions of the new iPhone 6 iOS 9.0.2 update.
A week ago, Apple released its iOS 9.0.1 update for the iPhone 6 and its stable of iOS 9 powered devices. The update delivered a few bug fixes for glaring iOS 9 issues. There was a chance it would be the last update before Apple's upcoming iOS 9.1 milestone release though as we now know, there's a new update in town.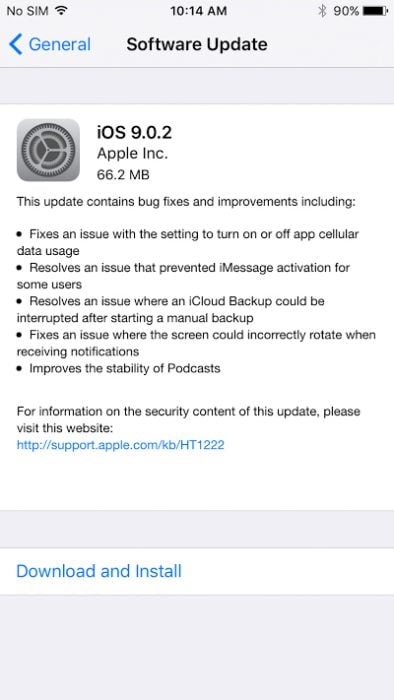 Today, Apple released a new iOS 9 update dubbed iOS 9.0.2. The update is the third public iOS 9 release (iOS 9.1 is still in beta) and like iOS 9.0.1 before it, the iOS 9.0.2 update comes with bug fixes for lingering iOS 9 problems.
It's a small update for the iPhone 6 but even the smallest of iOS updates can cause problems for devices. And that's precisely why I've been taking a look at its performance on the iPhone 6.
iOS 9.0.2 Installation
If Apple doesn't announce an iOS release date ahead of time, the release date typically isn't plagued with slow downloads and server issues. Apple didn't announce the iPhone 6 iOS 9.0.2 release ahead of time and that's probably why I haven't seen any major problems today.
The iPhone 6 iOS 9.0.2 update is just over 60MB in size. That's bigger than iOS 9.0.1 but it's nowhere close to the iOS 9.0 update that rolled out earlier this month. If you must know, the update took about 13 minutes to download and install, start to finish. That's pretty standard for an update of this size.
Now that we're a few hours removed from the update's roll out, I suspect we're in the clear when it comes to download/server problems. So, you can download and install whenever you decide to download and install iOS 9.0.2.
If you do run into trouble, you can take a look at our list of fixes for help.
iOS 9.0.2 on iPhone 6 Performance
If you're coming from iOS 8.4.1 or older, you're probably going to want to learn about the features that come with iOS 9. I'm not going to go over those here. Instead, you'll want to check out our iOS 9 walkthrough.
Before getting into iOS 9.0.2 performance, I should point out that I am just one person with an AT&T iPhone 6. Mileage always varies when it comes to iOS updates so you'll want to branch out and gather feedback from other sources too.
For reference, I've been an iPhone 6 user since last September and I've installed every single iOS update on my phone.
Apps
App performance on iOS 9 has been good for the most part. On the iPhone 6, I've been running into an obscene amount of problems with Chrome but other than that, my core group of applications have been performing well. My core group includes Asana, Slack, YouTube, Twitter, Instagram, Gmail, Hangouts, Chrome, Dark Sky, Amazon, SoundCloud, Spotify, and Xbox One Smartglass.
After spending a few hours with the iPhone 6 iOS 9.0.2 update, I've yet to run into any major problems with my apps. Chrome has crashed once. After experiencing upwards of 50 crashes in the time between iOS 9.0 and iOS 9.0.1, I can live with one random crash.
My hope is that this trend continues though I know how it goes. Apps can act up at any time so you have to be extremely vigilant. App performance on iOS 9.0.1 was better than iOS 9.0 though so my hope is that iOS 9.0.2 holds.
If you do see problems with apps or the App Store, please take a look at our list of fixes for iOS 9 problems. They should help.
iOS 9.0.2 Battery Life
I haven't seen any kind of a change to my battery life after the arrival of iOS 9.0.2. That's a good thing for me.
iOS 9 and iOS 9.0.1 both helped my iPhone 6 deliver excellent all day battery life and I'm not expecting anything different from iOS 9.0.2. The device's charge is holding when in use and when I leave the phone in standby. Nothing weird, at least not yet.
I'm obviously going to need some more time to share the big picture but the important thing here is that I'm not seeing any horrible drain right off the bat. You shouldn't expect to see any either.
If you do, you'll want to consult our list of fixes and tips for bad iOS 9 battery life. I have a feeling they might help.
Wi-Fi, Cellular Data & Bluetooth
I've spent the better part of my afternoon testing the iPhone 6 and iOS 9.0.2 with Bluetooth devices and different routers. So far so good.
I've successfully paired it with a number of different Bluetooth devices including headphones and speakers. I've also been able to pull down exceptional data speeds on my various routers. No problems connecting either.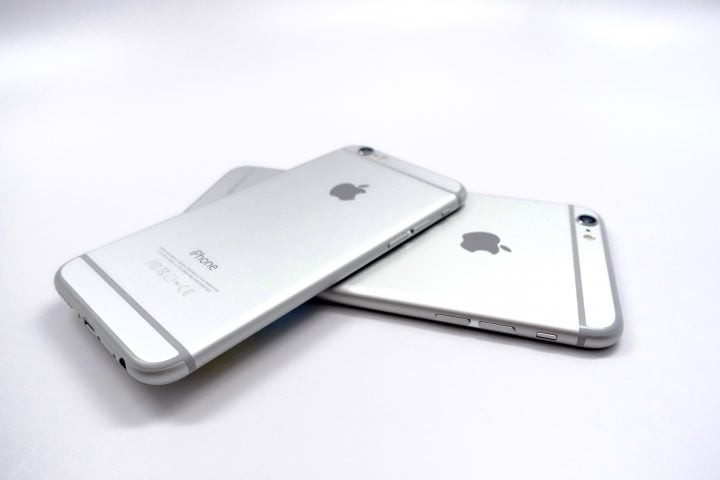 While the photo above shows No SIM, I've been testing out AT&T's network. (I recently put my iPhone 6's SIM into an iPhone 6s.) LTE and 4G are both performing well and I haven't had any trouble connecting to the carrier's network in Los Angeles.
Connectivity issues are common and can occur without a carrier outage. If you're seeing something strange, take a look at our fixes.
iOS 9.0.2 Problems on iPhone 6
Overall, iOS 9 has been pretty stable except for a bug that causes my iPhone 6 (and iPhone 6s) to occasionally lock up. Swipes and taps don't work. The home button brings me home but I can't do anything on the screen. It's an annoying problem.
I haven't seen it occur with iOS 9.0.2 on board and my hope is that the issue stays away for good. I was hoping for the same from iOS 9.0.1 and it failed me so we'll see.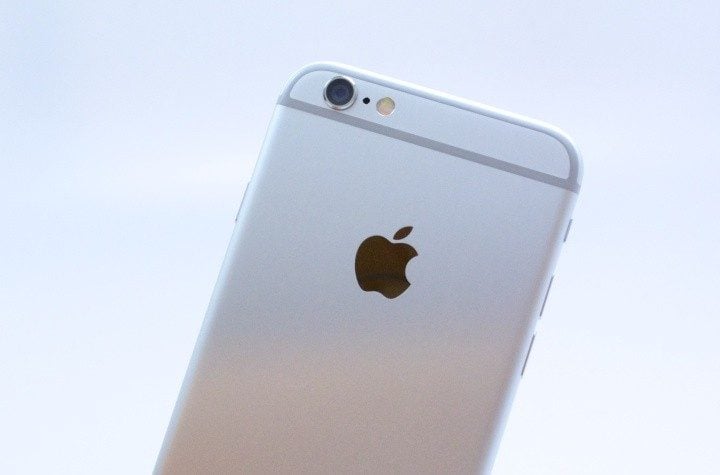 Nothing is jumping out at me yet and I haven't seen complaints about any major iOS 9.0.2 bugs. That bodes well for us. Smaller bugs and problems will probably surface in the days ahead but I expect them to be isolated.
Speed
While I'm have problems with the UI speed on the iPhone 5, I haven't noticed any issues on the iPhone 6. The iPhone 6 is two years older than the iPhone 5 so this doesn't come as much of a surprise.
The iPhone 6 is still fast with iOS 9.0.2 on board and I don't expect this to change as the update gets older. The iPhone 6 should be able to handle iOS 9 and so far, its handled it well.
Should You Install iOS 9.0.2 Right Now?
If you want to install iOS 9.0.2 and its bug fixes right now, that should be fine. I haven't noticed any major problems and I haven't seen any reports of big time iOS 9.0.2 problems that need an immediate fix.
Do you run the risk of running into isolated issues like abnormal battery drain and connectivity issues? Yep. You take that risk with every iOS update. This is why you need to prepare for iOS 9.0.2, even if it's 60MB.
If you're feeling leery, wait a day or two for the smoke to settle. Dig into some more feedback and then make your decision. iOS 9.0.2 isn't going anywhere.
5 iOS 9.0.2 Upgrade Tips
You Can Trial the iOS 9.0.2 Update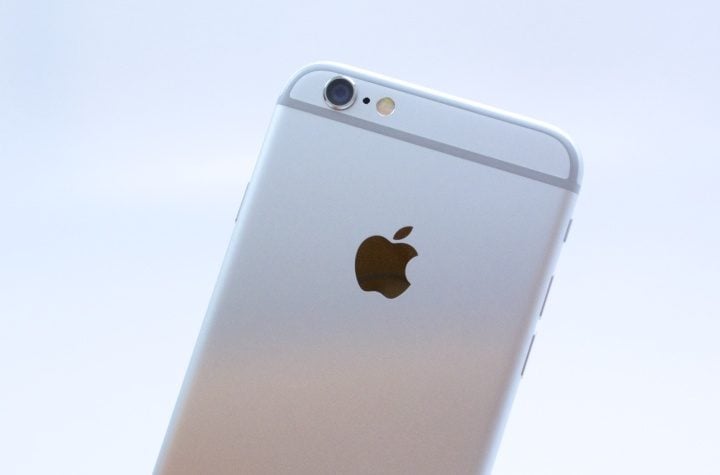 If you're on iOS 8.4.1, iOS 9.0 or iOS 9.0.1, and you want to try the iOS 9.0.2 update out, you can. For a limited time.
As of right now, Apple is signing off on all three of those older updates. This means that you can drop down to one of the three if the iOS 9.0.2 update doesn't perform like you want it to on your device.
Apple only signs off on updates for a limited time and it doesn't announce when it stops. So, you'll need to keep an eye open and you'll want to try it out quickly if you think you might want to drop back down to your previous version of iOS.
You can't drop back to anything older than iOS 8.4.1.

This article may contain affiliate links. Click here for more details.