iOS 9.0.2 on iPhone 6s: First Impressions & Performance
Yesterday, Apple rolled out an iPhone 6s iOS 9.0.2 update. The update is small but important for Apple's mobile devices. With an iPhone 6s iOS 9.0.2 update available, we want to take a look at how its performing a few hours after its release.
The iPhone 6s arrived alongside the iPhone 6s Plus on September 25th. On release day, the device was running the company's iOS 9.0 update, the update that arrived for older iPhones and iPads on September 16th.
Shortly after the iPhone 6s release date, Apple rolled out the first upgrade to the 4.7-inch flagship. iOS 9.0.1 was the first update for the iPhone 6s and it delivered some key bug fixes including one for broken alarms and timers.
Yesterday, Apple replaced iOS 9.0.1 with an iOS 9.0.2 update for iPhone 6s, iPhone 6s Plus and the rest of its iOS 9 flock. The update, like iOS 9.0.1, comes with a collection of bug fixes for some of the most glaring iOS 9 problems.
I've been using the iPhone 6s iOS 9.0.2 update for a day and I want to relay some thoughts about the software's performance.
As I've mentioned many times, small updates like iOS 9.0.2 can hurt performance on devices, even new phones like the iPhone 6s. This is why we continue to look at performance for small updates like iOS 9.0.2.
iOS 9.0.2 Installation
The iOS 9.0.2 release came out of nowhere. And when iOS updates come out of nowhere, we typically don't see major download or installation problems emerge.
I didn't experience any when I downloaded the iPhone 6s iOS 9.0.2 update and I haven't seen widespread complaints about installation or server issues. The iOS 9.0.2 has been pretty straightforward and there's no reason to expect a change.
The update for the iPhone 6s is a little over 70MB in size. This is actually a little bit bigger than the update for the iPhone 6 and iPhone 5.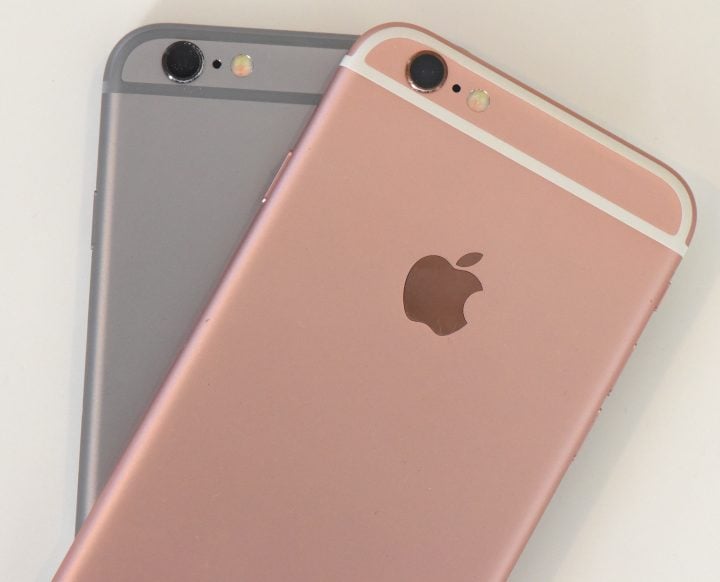 Despite the bigger size, it took me all of 12 minutes to get it installed on my iPhone 6s. The installation process took a whole lot longer than the download process.
At this point, you probably won't run into any problems with the iOS 9.0.2 installation but if you do, please take a look at our list of fixes for iOS 9 problems.
iOS 9.0.2 on iPhone 6s: Performance
Before I get into it, I'll warn you that mileage always varies when it comes to iOS updates. I probably don't use the same apps that you do and I probably don't use my iPhone 6s the same way.
This is why you'll want to use my impressions as a general guide. I always recommend seeking out additional feedback before installing an iOS upgrade.
Apps
My apps are performing well with iOS 9.0.2 on board. My core group of apps includes Asana, Slack, YouTube, Twitter, Instagram, Gmail, Hangouts, Chrome, Dark Sky, Amazon, SoundCloud, Spotify, and Xbox One Smartglass. I haven't seen any crashes yet.
Those apps, and others (I have about 100 on my iPhone 6s), appear to have made a smooth transition from iOS 9.0.1 to iOS 9.0.2. Perhaps it's because I've installed all of the iOS 9 support updates that developers have thrown at me. Perhaps it's luck.
If you are dealing with app problems or problems with the App Store itself, my advice is to check out our list of fixes for these types of problems. A simple restart could help return things to normal.
iOS 9.0.2 Battery Life
iPhone 6s battery life is still good with iOS 9.0.2 on board. I installed the update right when it was released yesterday and I was able to get a full day of use out of the phone using a combination of Wi-Fi and LTE.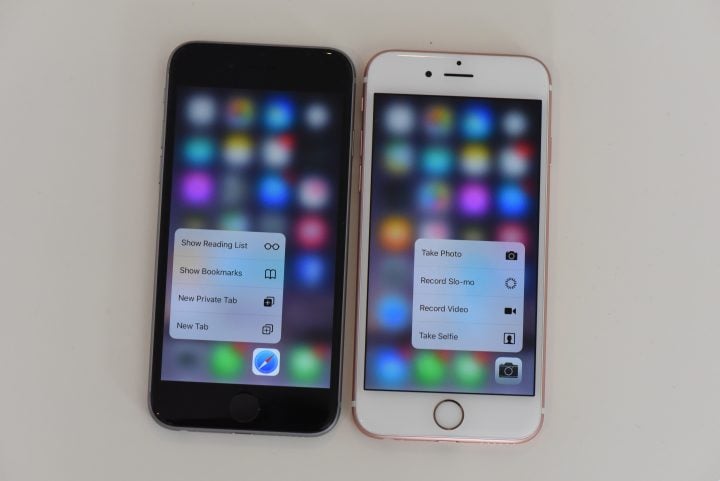 I've only been using the update for a day (because its only been our for 24 hours) so I can't give you any feedback on the long term. What I can tell you though is that I'm not seeing any abnormal battery drain on my iPhone 6s. It's holding up nicely.
If you do see something odd with your battery life, consult our list of fixes and tips for bad iOS 9 battery life.
Wi-Fi, Cellular Data & Bluetooth
I've tested the iPhone 6s iOS 9.0.2 update with several Bluetooth devices and several routers to ensure that it's working properly. So far, I haven't noticed anything out of the ordinary.
I tested the iOS 9.0.2 update on several pairs of speakers and headsets and the iPhone 6s has paired with no problem at all. Wi-Fi speeds have been normal and reliable and I don't expect that to change in the future.
I'm using my iPhone 6s on AT&T's network and I haven't had any issues with its network. And for the record, my device is an unlocked T-Mobile iPhone 6s that I bought from Apple.
iOS 9.0.2 Problems on iPhone 6s
During my first week with the iPhone 6s and iOS 9, I ran into an annoying issue wherein my screen would lock up and swipes and taps wouldn't register on the screen.
It happened a handful of times and each time I would have to use a hard reboot (holding down the power button and home button) to get it to work again.
It hasn't happened with iOS 9.0.2 on board, at least not yet. iOS problems can take a few days to materialize so I'm crossing my fingers.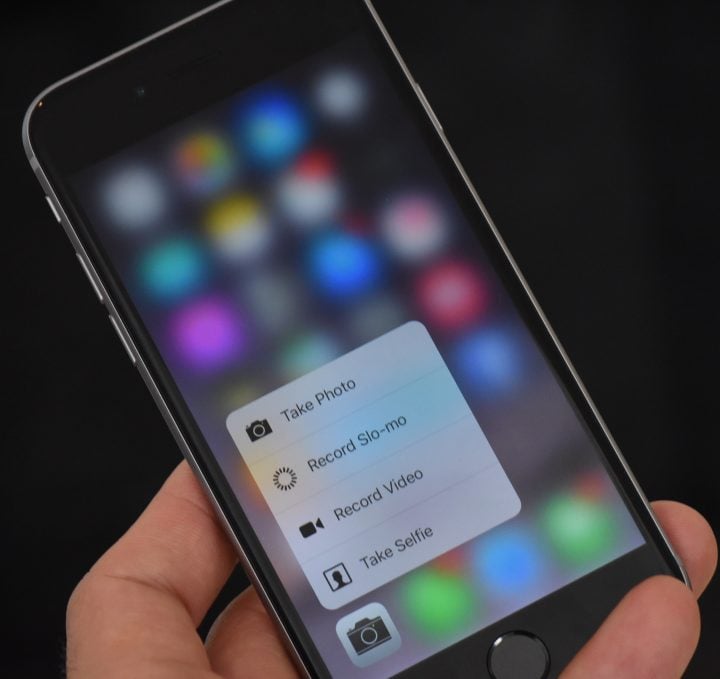 So far, I haven't noticed anything amiss. Big issues typically jump right off the page and I haven't seen, or heard, about any major iPhone 6s iOS 9 problems. Smaller problems can be harder to spot so you'll want to keep your eyes and ears open.
If you do run into something on iOS 9.0.2, take a look at our list of fixes for common iOS 9 problems.
Speed
Like the iPhone 6 iOS 9.0.2 update, the iPhone 6s iOS 9.0.2 is very fast and fluid and I haven't noticed any weird lag or freezing. This is to be expected. The iPhone 6s and its hardware are just a few weeks old. It should be able to handle iOS 9 with ease.
Should You Install iOS 9.0.2 Right Now?
The iOS 9.0.2 fixes several annoying bugs and those alone make it worth a look. I haven't run into any significant problems on the iPhone 6s and I expect the update's performance to hold as the month goes on.
If you want those bug fixes and security updates, you can install it now. If you're feeling leery, you can wait a few more days for the smoke to completely settle. Or, if you want, you can wait for the iOS 9.1 update to arrive in a month or so.
I installed iOS 9.0.2 and it's working fine on my iPhone 6s. How's it working out for you?
5 iOS 9.0.2 Upgrade Tips
You Can Trial the iOS 9.0.2 Update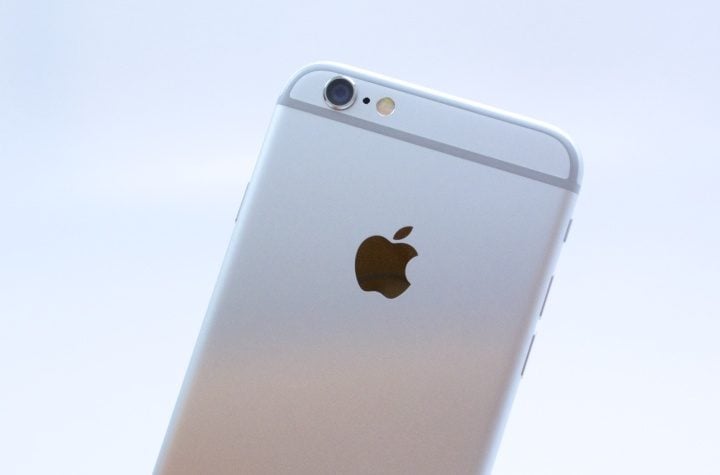 If you're on iOS 8.4.1, iOS 9.0 or iOS 9.0.1, and you want to try the iOS 9.0.2 update out, you can. For a limited time.
As of right now, Apple is signing off on all three of those older updates. This means that you can drop down to one of the three if the iOS 9.0.2 update doesn't perform like you want it to on your device.
Apple only signs off on updates for a limited time and it doesn't announce when it stops. So, you'll need to keep an eye open and you'll want to try it out quickly if you think you might want to drop back down to your previous version of iOS.
You can't drop back to anything older than iOS 8.4.1.