iOS 9.2.1 on iPhone 6: Impressions & Performance
Earlier this week, Apple released an iPhone 6 iOS 9.2.1 update bringing changes to the former flagship smartphone. Now that the iOS 9.2.1 update is here, we want to take a quick look at its performance on the iPhone 6.
Apple's iPhone 6 iOS 9.2.1 update was originally confirmed back in December via a release into the company's beta program. The beta release came without an official release date leaving average users wondering when their next iOS 9 update would arrive. Turns out, we didn't have to wait long for iOS 9.2.1.
After a fairly short stint in beta, the iOS 9.2.1 update is now available to anyone with a device capable of running iOS 9. The iPhone 6 is one such device.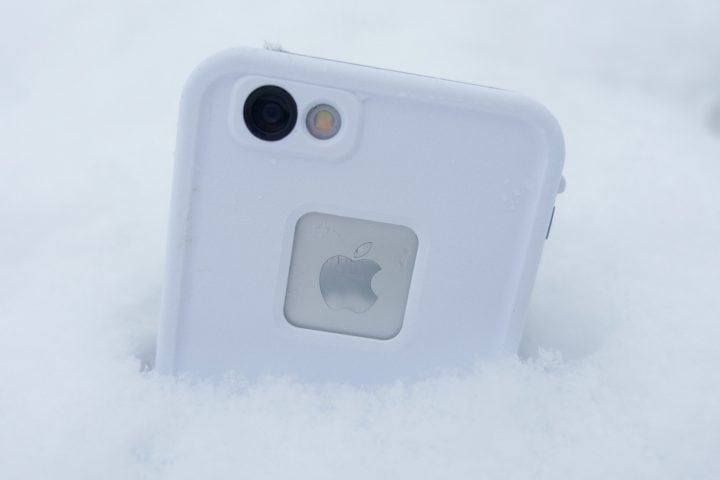 I've been an iPhone 6 user since its release in 2014 and I've been through the ups and downs of Apple's iOS updates.
Over the years, I've learned that even the smallest iOS updates (iOS 9.2.1 is tiny) can have a huge impact on a device's performance. Doesn't matter if it's the latest iPhone or the one from two years ago.
This is why I'm taking a look at iOS 9.2.1. I want to provide you with some feedback to help you decide if the iOS 9.2.1 update is worth it.
Before I get into the iOS 9.2.1 update's performance, I want to look at the installation process. Here's what you can expect.
iOS 9.2.1 Installation
If you're coming directly from iOS 9.2, the iPhone 6 iOS 9.2.1 download size is extremely small. The iOS 9.2.1 update took me all of two minutes to download over a high-speed Wi-Fi connection. The installation took longer.
The iOS 9.2.1 installation process took around six minutes to complete. Longer than I expected. My advice is to set aside 10-15 minutes of free time so that you can monitor the installation and the update for any problems.
I haven't heard about any major installation issues. If your download or installation gets stuck (a common problem), hold down the power button and home button until the iPhone 6 restarts. This is a known fix for iOS installation issues.
iOS 9.2.1 Performance
The iOS 9.2.1 update is an incremental release and it doesn't bring any new features to the table. So instead of focusing on features and performance, these early impressions focus in on iOS 9.2.1's performance alone.
Two things before I get started. First, this could all change today, tomorrow, or weeks from now. Problems can emerge at any time. I'll keep you updated as time goes on.
And second, mileage always varies. Your experience will probably be a little different so use this as a general guide as you try and decide if iOS 9.2.1 is right for you and your iPhone 6.
Apps
Apps are performing well after the move to iOS 9.2.1. I haven't noticed anything out of the ordinary after spending more than a day with my core applications.
My list of core apps includes Asana, Slack, YouTube, Twitter, Instagram, Gmail, Hangouts, Chrome, Dark Sky, Amazon, SoundCloud, Spotify, and Xbox One Smartglass. I haven't spotted any new bugs and I haven't seen a single one crash. Pretty impressive when you consider how poorly some of these apps performed in the weeks following the iOS 9 release last year.
If you run into a problem with an app on here or another piece of software, my advice is to update. Developers have rolled out a steady stream of bug fixes and iOS 9 support updates and they have helped.
If you're dealing with an issue in a stock Apple app, you'll want to consult the Apple Discussion forums. If you can't find a fix there, you'll need to wait for Apple to release a new iOS update.
iOS 9.2.1 Battery Life
I've spent a little more than a day with the iPhone 6 iOS 9.2.1 update and I haven't run into any noticeable battery drain issues.
I can't speak about long-term performance just yet but the results I've seen in the first day are encouraging. It's holding a solid charge in use and in standby and that's all you can really ask for immediately after an iOS release.
I've heard a few complaints about battery drain though my guess is that they aren't related to the iOS 9.2.1 update. Most battery issues are related to apps and bad habits.
If you do run into something, take a look at our list of fixes.
Wi-Fi, Cellular Data & Bluetooth
AT&T's LTE and 4G networks are working fine with the iOS 9.2.1 update on board. I don't anticipate running into any issues with cellular data unless there's an outage in my area.
Wi-Fi is still stable. I've connected the iPhone 6 to several different routers and networks and all of them worked fine. Fast speeds, stable connections.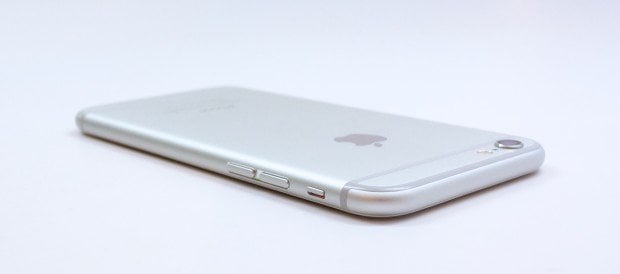 Bluetooth is more of the same. I've paired the iPhone 6 and iOS 9.2.1 to Bluetooth speakers and headphones without issue. Sound is still excellent across the board. So is range.
Connectivity issues can emerge at any time and that's why I have memorized my own list of fixes for iOS problems. Take a look if you need help.
iOS 9.2.1 Problems
My experience on iOS 9.2 was pretty solid and given the size of iOS 9.2.1 and the length of the iOS 9.2.1 beta, I didn't expect much to change.
Things haven't changed. iOS 9.2.1 is very stable on the iPhone 6 and I haven't run into any experience-breaking issues yet. I say yet because smaller bugs and problems sometimes appear days, weeks or even months after an update's release.
I'm going to keep digging in the days ahead and I'll let you know what I find. So far, iOS 9.2.1 is a solid update.
Speed
I've seen some lag on the iPhone 6s and iPhone 5 but I haven't seen any on the iPhone 6.
Control Center is fine. I've pulled down the Notification Center about 50 times and I haven't seen any lag. Opening folders and apps is fast and fluid like it should be.
Nothing to see here. The iOS 9.2.1 update is fine. For now at least.
Should You Install the iPhone 6 iOS 9.2.1 Update?
I haven't experienced any issues or heard about any widespread iOS 9.2.1 bugs. iOS 9.2.1 itself comes with an important fix for Enterprise users and some security patches that should benefit us all. I think most of you are going to be fine installing it today.
If you're feeling nervous, wait a few days for more feedback to emerge. iOS 9.2.1 will probably be the last update before iOS 9.3 in the spring so you have all the time in the world to make a decision. There's no need to rush.
9 Things to Do Before Installing iOS 9.2.1
Get Familiar With iOS 9.2.1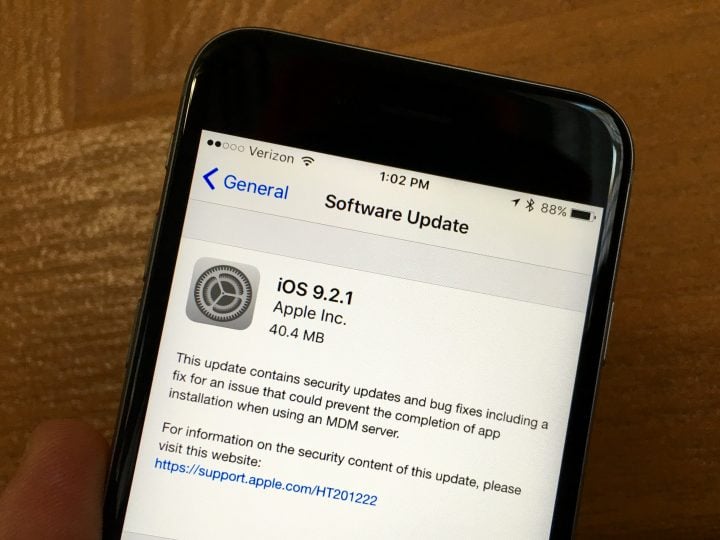 Before you install iOS 9.2.1, get familiar with the update and the changes it brings to the iPhone, iPad and iPod touch.
Because this is a small incremental update, it doesn't bring a whole lot to the table but that doesn't mean you can or should install the update blindly.
The iOS 9.2.1 update comes with "security updates and bug fixes including a fix for an issue that could prevent the completion of app installation when using an MDM server." For more on what the fix for MDM means, see Apple's website.
Get familiar with the iOS 9.2.1 change log right now.
If you're coming from a version of iOS not called iOS 9.2, you're also going to get the changes that came on board the iOS 9.2 update so it could be wise to get familiar with those features as well. If you're coming from something older than iOS 9, do the same.

This article may contain affiliate links. Click here for more details.