iOS 9.2.1 Release: 5 Things to Expect & 4 Things Not To
Apple's iOS 9.2.1 update is confirmed but many of the important details remain in the shadows. Based on what we know about Apple's update process and the update itself, here's what we expect from the iOS 9.2.1 release from Apple.
iOS 9.2 is only a couple of weeks old but we're already talking about its successor. Apple's iOS 9.2.1 update is already confirmed thanks to a release into the company's beta program for developers and public testers in December.
Update: iOS 9.2.1 is here. Here's how to prepare and here's what you need to know about the update for iPhone 6s, iPhone 6, iPhone 5s, iPhone 5, iPhone 4s, and iPad.
If you have a paid developer account or an Apple ID, you can download the iOS 9.2.1 beta right now and try it out ahead of its public release date.
The iOS 9.2.1 update is officially going to be the follow-up to iOS 9.2 but we don't know when Apple will release it for iPhone, iPad and iPod touch. We don't have an official change log either. The company is keeping those details to itself for now.
While we wait for more information, this is what we expect and don't expect from the iOS 9.2.1 release for iOS 9 users.
With lots of questions swirling around about iOS 9.2 problems and the iOS 9.2.1 release, we want to do our best to explain what to expect and what not to expect from Apple and its next iOS update.
Our goal here is to help you figure out what you can expect so that you are ready for any changes that come to your device. These are predictions and they are not based on insider information or leaks from Apple.
Don't Expect Anything Official From Apple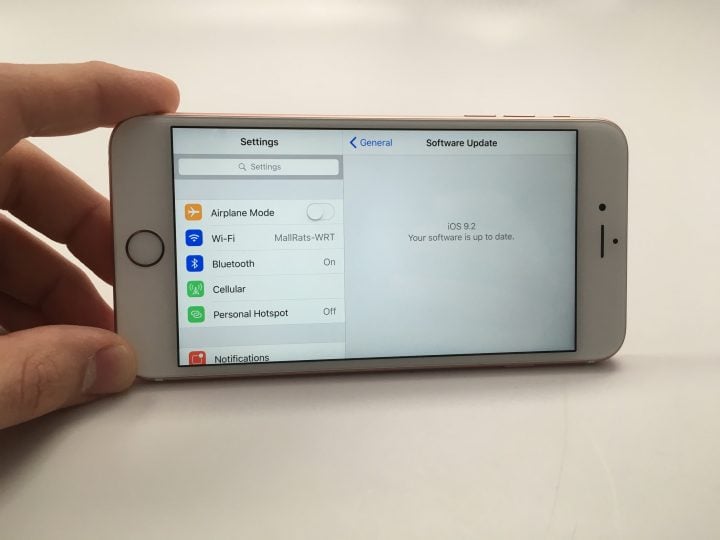 While it would be great to hear about the official iOS 9.2.1 change log and iOS 9.2.1 release date and time from Apple itself, that probably won't happen.
We don't expect Apple to reveal the official change log, iOS 9.2.1 release date or time ahead of time. The only time it confirms iOS release dates before the release day itself is when the update joins hardware on stage during a media event.
Apple's rumored to have an iPhone and Apple Watch event planned for March but we don't expect the iOS 9.2.1 beta to stretch that far into 2016. It's a small incremental update and we'd be surprised if Apple put it through a lengthy testing process.
Like the iOS 9.1 and iOS 9.2 updates before it, look for the iOS 9.2.1 update to emerge out of the blue for iPhone, iPad and iPod touch sometime before March.

As an Amazon Associate I earn from qualifying purchases.