iOS 9.2 Problems: 5 Things You Need to Know
The iOS 9.2 update brings bug fixes for iOS problems but it also brings some problems of its own. Today we want to look at iOS 9.2 problems, show you how to fix them and provide you with some additional resources that will come in handy when and if you do encounter an issue with the most up-to-date version of Apple's mobile operating system.
In September, Apple released its new iOS 9 operating system. In the weeks since the initial release, Apple's released four new versions of iOS 9 that've added new features and tackled some of the iOS 9 problems plaguing iPhone, iPad and iPod touch users. The latest is iOS 9.2.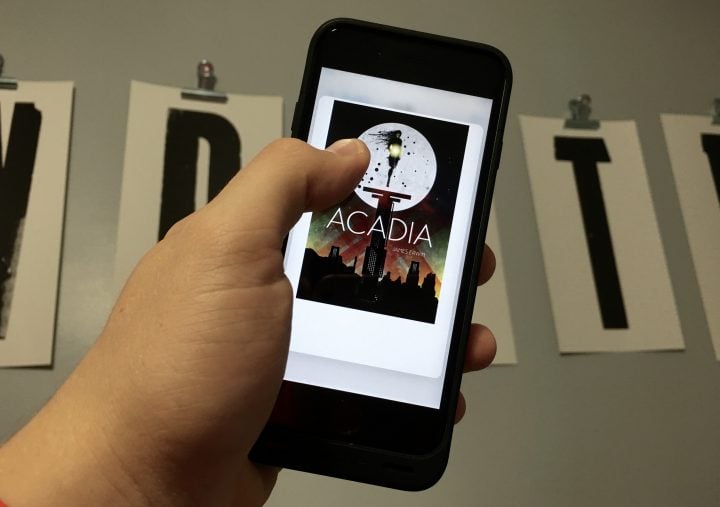 iOS 9.2 for iPhone, iPad and iPod touch is here and it brings tons of changes to iOS 9 including improvements to Siri, Apple Music and a long list of bug fixes for lingering iOS problems. The iOS 9.2 update squashes some iOS 9 problems but, according to some iOS 9.2 users, it brings problems of its own. This isn't surprising.
With iOS 9.2 problems continuing to emerge for some iPhone and iPad users, we want to rundown what you need to know today, tomorrow and in the future.
This guide to iOS 9.2 problems outlines the current state of the update and it also provides you with some potential fixes. Take a look if you're concerned or if you're experiencing iOS 9.2 problems on your iPhone, iPad or iPod touch.
iOS 9.2 Problems Still Plaguing Users
The iOS 9.2 update is a few weeks old now but that hasn't slowed down complaints about various bugs and problems. iPhone and iPad users continue to voice their concerns on forums and social media.
iOS 9.2 problems include issues with personal hotspot, issues with the smartcover volume display, an odd keyboard bug, various iOS 9.2 installation problems, Wi-Fi problems, issues with Calendar, clipboard issues, new Apple Music problems, Touch ID problems, and more.
#IOS 9.2, #OSX 10.11.2 released #Apple
PS: #TouchId problem is still there in my #iPhone5s after the update :(

— swaminathan (@coolsamster) December 8, 2015
iOS 9.2 Battery Life Percentage Problem
Apple's acknowledged a bug with the battery life percentage on the iPhone 6s and iPhone 6s Plus. The company notes that:
If you change the time on your iPhone 6s or iPhone 6s Plus manually or change time zones when traveling, you might notice that the battery percentage doesn't update. Learn what to do.
Apple says that it's working on a fix though a timeframe for the solution isn't known. In the meantime, the company has outlined a temporary solution if you do happen to encounter this issue on your version of the iPhone 6s.
These are just some of the iOS 9.2 problems plaguing users and we expect iOS 9.2 problems to continue to emerge as more people find and download the update.
We point these problems out because you should be aware of these potential issues before you install the iOS 9.2 update on your phone or tablet.
You're taking a risk (especially if you own an older device) by downloading and installing iOS 9.2. That's why we recommend doing some prep work before you install.
Prepare your device and your self for iOS 9.2. That way, if you do run into an iOS 9.2 problem, you'll be ready to face it head on.
Where to Find iOS 9.2 Feedback
If you've already moved to the iOS 9.2 update, you'll want to keep an eye out for feedback. If you haven't installed iOS 9.2 yet, you'll want to do the same.
We recently posted our full iOS 9.2 reviews that will take you through the update's performance on key devices like the iPhone 6s, iPhone 6 and more.
Social media sites like Twitter are also a great place to look. We're already seeing some initial feedback, both positive and negative, and we'll continue to see it emerge as we push deeper into January and the new year.
My iPhone just got significantly faster after upgrading to iOS 9.2! Also, battery life seems to have improved a bit. Great update, so far!

— Henrique Sousa (@plotlessplot) December 8, 2015
https://twitter.com/zswilkinson/status/674305582132805632
Could it be? Has Apple finally fixed the problem of push notification sounds not playing consistently in iOS 9.2?

— Pushover (@PushoverApp) December 8, 2015
Monitoring this iOS 9.2 feedback will warn you of potential problems, keep you up-to-date on the latest iOS 9.2 issues, and help you fix problems if you do run into something during your time with the latest iOS 9 update.
We also recommend keeping an eye on YouTube, Apple's discussion forums, and the MacRumors forums for additional feedback about iOS 9.2 and iOS 9.2 problems.
How to Fix iOS 9.2 Problems
If you run into an iOS 9.2 problem today, tomorrow or sometime down the road, there's no need to panic. There's probably a fix out there for your issue.
The first place to look is our ongoing list of common iOS 9 problems and fixes. Our list features fixes for battery life issues, Wi-Fi problems, Touch ID problems, and more. It's a great starting point but it's not the only resource you have at your disposal.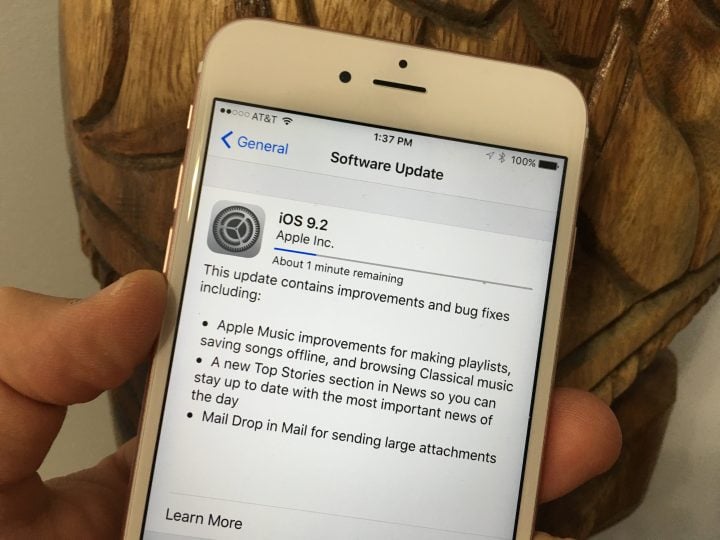 Apple's discussion forums are another place to look. Users there are generally very helpful and there's a good chance that if you don't find a fix on our list, you'll find someone with a fix on there.
You Can't Downgrade to iOS 9.1
For a short time, you iOS 9.2 users were able to downgrade to iOS 9.1. That option is no longer available though.
Apple's stopped signing off on iOS 9.1 which means you can no longer drop back down to the update if you decide that you hate iOS 9.2. The loophole is closed and it's closed forever unfortunately.
The company typically signs off for one to two weeks after the release of a new update so it would be wise to get acquainted with the downgrade process right now so that you're ready for the next update.
What's Next
At this point, you can't rely on Apple to fix your iOS 9.2 problems. The company's confirmed an iOS 9.2.1 update but it probably won't be a significant update for the iPhone, iPad and iPod touch.
iOS 9.2.1 is in beta though it's not clear when Apple plans to pull it out and release it to the general public. It could happen tomorrow, it could happen in March. We're expecting it to arrive in early 2016 but a specific release date is in the shadows.
iOS 9.2.1 is expected to come with bug fixes but we don't expect it to feature a ton of them. Developers have had a hard time finding anything of significance in the first two betas.
iOS 9.2.1 may not fix your iOS 9.2 problem and there's a chance it'll bring some new problems to the table. Keep an eye on it as developers and testers will provide feedback ahead of release.
Apple's also confirmed a much larger iOS 9.3 milestone update for the iPhone, iPad and iPod touch. iOS 9.3 is going to deliver more than just bug fixes, it's going to come with a number of new features as well.
The iOS 9.3 release date is unknown though we're expecting it to land sometime in and around March. Apple's reportedly got a March launch event planned and the star of the show, the iPhone 6c, is thought to be running iOS 9.3.
Keep an eye out for new iOS 9.3 betas and details as we push deeper into the year.
iPhone 6 iOS 9.3 Update: 5 Important Details
iPhone 6 iOS 9.3 Performance So Far
Now that the iOS 9.3 beta is progressing, we're starting to get a better feel for the iPhone 6 iOS 9.3 update's performance.
It's still early but the iPhone 6 iOS 9.3 update seems to be holding up quite well in the third version of Apple's beta.
iPhone 6 iOS 9.3 beta 3 users report that "app load times greatly improved" and that "tapping apps is almost as smooth as iOS 8." We haven't had any major issues with app load times on iOS 9.2.1 but it appears some people have.
iOS 9.3 beta users are also reporting improvements to the performance of the News application. The app reportedly refreshes "articles and performs much faster."
If don't plan on trying the iOS 9.3 update early, it would be smart to keep an eye on this feedback as the iOS 9.3 update progresses through the beta. This way, you'll get a feel for the iOS 9.3 update's features and performance ahead of time.
If you want to try the iPhone 6 iOS 9.3 update right now, you can.
In January, after a short delay, Apple released a public version of the iOS 9.3 update in beta form. The update is available to anyone with a working Apple ID through the Beta Software Program.
It's a tempting update but remember that early iOS software isn't for everyone. We've put together a list of reasons to try and some reasons to avoid the first iOS 9.3 beta and any upcoming iOS 9.3 betas that Apple releases.
If you do decide to try the iPhone 6 iOS 9.3 beta, you'll want to take a look at our list of pre-installation tips. They will guide you through the process we typically use.
Remember, you can always downgrade to iOS 9.2.1 if you decide that you don't like iOS 9.3 and its performance.
You can't downgrade to anything older than that though so if you're on iOS 9.2 or below, you'll want to be sure that the iOS 9.3 beta is right for you.