iOS 9.3 Jailbreak May Not Be Needed Thanks to New Feature
Apple has released its first beta for iOS 9.3, and it's also the first time that Apple has unveiled the new features coming to the new version, and there's one awesome feature that could make the iOS 9.3 jailbreak unneeded before it's even released.
iOS 9.3 is looking to be a big update for iOS 9, adding a handful of new features, as well as the expected amount of bug fixes and performance improvements that we can expect from just about any update.
iOS 9.3 will add multi-user support on the iPad, as well as make a new app available for students, called Classroom, which will be aimed at being a digital teaching assistant app of sorts. It's not known whether multi-user support will only be available to school iPads or not, but we hope it's available to all, as multi-user support has been a big feature requested by iPad users.
The new update will also bring Touch ID and passcode support to the Notes app, allowing you to lock up any sensitive information that you jot down. You'll also be able to sort Notes by date, name, etc.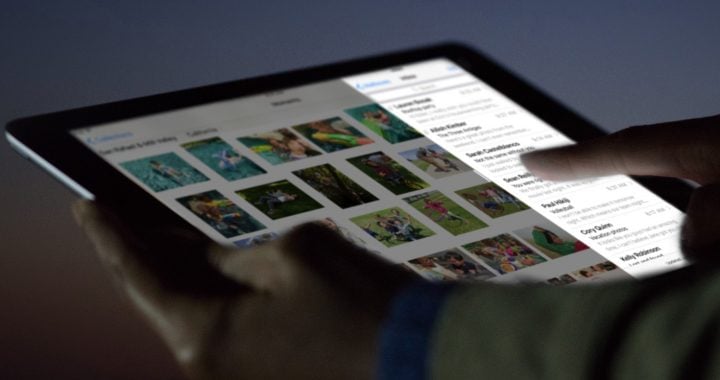 iOS 9.3 also includes improvements to the News app, the Health app, and Apple Music integration into CarPlay. However, the biggest feature of iOS 9.3 is a feature that many jailbreakers have already been enjoying for years.
iOS 9.3 will include what Apple is calling Night Shift, which uses your iPhone's clock and location to automatically shift the colors of your display to a warmer tone when it's night time in order to make the display easier on the eyes in darker settings.
From Apple's website:
"Many studies have shown that exposure to bright blue light in the evening can affect your circadian rhythms and make it harder to fall asleep. Night Shift uses your iOS device's clock and geolocation to determine when it's sunset in your location. Then it automatically shifts the colors in your display to the warmer end of the spectrum, making it easier on your eyes. In the morning, it returns the display to its regular settings. Pleasant dreams."
As you may know, this is pretty much what F.lux does on jailbroken devices, and it's perhaps one of the biggest jailbreak features ever.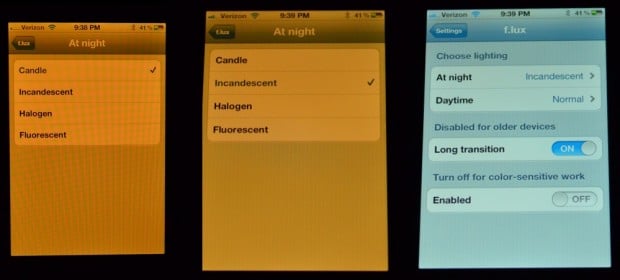 Apple has been known to take jailbreak features and implement them natively in iOS, which is awesome, but F.lux has always missed the list. Now, the feature will officially be available on iPhones and iPads when iOS 9.3 is released.
Read: iOS 8 Cydia Tweaks: Best Flux Settings
F.lux is also available on Windows machines and Macs, so even if you don't have a jailbroken iPhone, you can enjoy the benefits of a warmer-colored display and get a feel for what iOS 9.3's Night Shift feature will have to offer.
You may also remember when F.lux was able to successfully side-load onto iPhones without jailbreaking. However, since Apple said that this violated the Developer Program Agreement, F.lux was forced to put an end to this, and we now know that it was because Apple was working on its own version in-house.
While many users will say that Apple copied F.lux, but this kind of technology has been around for much longer than F.lux has. However, it's safe to say that F.lux was likely a big influencer for Apple, and while many die-hard jailbreakers might be upset that Apple is essentially ripping off F.lux, it's a feature that should make jailbreakers happy.