iOS 9 Beta: What to Expect
With an iOS 9 launch date all but confirmed for WWDC 2015 in June, we're just weeks away from the announcement and quite possibly, the first iOS 9 release. We, like many others, are expecting an iOS 9 beta release for iPhone, iPad and iPod touch ahead of a public roll out and today, we take a look at what we expect from the iOS 9 beta.
Last year around this time, we started to hear about Apple's plans for its iOS 8 update for iPhone, iPad and iPod touch. At WWDC 2014, Apple confirmed the elephant in the room and announced the iOS 8 update, many of its features, and an iOS 8 beta for developers.
The iOS 8 beta went out to developers shortly after the conclusion of the company's keynote and for several months Apple and its partners poked and prodded the update until it was ready for primetime. In September of last year, Apple pulled the iOS 8 update out of the beta program and released it for users around the world.
iOS 8 has taken a long and windy road to get to this point and the journey isn't over. The company has an iOS 8.4 update in beta for release later this year ahead of an iOS 9 update that's almost certainly going to make its debut on stage at WWDC 2015 in June.
iOS 9 release details continue to emerge at a rapid fire pace ahead of June and iOS users around the world are starting to get excited about the next iteration of iOS.
With just weeks to go before iOS 9's arrival, we're starting to get a ton of questions about the update. One question that we continue to get is about Apple's unconfirmed iOS 9 beta. With those questions in mind, we want to take a look at what we expect from Apple and iOS 9. Here's how we see things playing out.
iOS 9 Beta Confirmed at WWDC
Apple is widely expected to announce its iOS 9 release at WWDC on June 8th. The announcement will almost certainly come on June 8th during its keynote address to developers. If Apple does announce iOS 9 on stage, you can expect it to announce an iOS 9 beta on stage as well. Apple's not going to release iOS 9 without a beta period.
iOS 9 Beta Release on June 8th
Furthermore, we expect Apple to release the first iOS 9 beta on June 8th, shortly after the conclusion of its keynote address. We would expect it to arrive within a few hours, perhaps in and around 12PM PST. We do not expect Apple to hold the iOS 9 beta back for a later date. We'd be shocked if it didn't arrive on June 8th.
iOS 9 Release for iPhone & iPad Confirmed by iOS 9 Beta
If Apple doesn't make it clear on stage during WWDC 2015, expect the first iOS 9 beta release to confirm the devices getting the public iOS 9 release.
When Apple releases the iOS 9 beta, it will likely release it for the devices that its chosen for an upgrade later this year. So if the update doesn't become available for your device immediately, you should not expect Apple to surprise with a release later into the beta period or on the public iOS 9 release date in the fall.
Devices teetering on the edge of extinction are the iPad 2 and the iPhone 4s. Apple's iPad 2 has received four updates while the iPhone 4s has been upgraded three times. Apple could surprise but we, as iPad 2 and iPhone 4s owners ourselves, aren't expecting an iOS 9 update at this point. You shouldn't either.
Developers First
While nothing is confirmed until Apple confirms, we've heard that the company might approach the iOS 9 beta the same way that it approached the iOS 8.3 and iOS 8.4 betas. Those two betas arrived for developers before they landed for people testing the software through Apple's brand new Apple Beta Software Program. We'd be surprised if this didn't happen.
Public iOS 9 Beta
We do, however, expect Apple to release an iOS 9 beta to the non-paying public. Those of you that are in the Apple Beta Software Program will almost certainly gain access to the iOS 9 update before its public release later this year. It's abundantly clear that Apple wants (and values) feedback from the general public before its big releases and iOS 9 is as big as it gets.
Several iOS 9 Beta Releases
We'd expect several iterations of the developer iOS 9 beta and the public iOS 9 beta. Apple's beta testing typically takes several months to complete and with an iOS 9 release rumored for the fall, we expect the company to release four, five, maybe even six iOS 9 betas before everything is said and done.
Expect each beta to build on the other with the update growing more and more stable in the process. All of this will culminate in the release of the iOS 9 GM (Gold Master) in and around the time that Apple releases its next iPhone or iPhones. Apple is rumored to have an iPhone 6s and iPhone 6s Plus up its sleeve for the fall.
Limited iOS 9 Features
Do not expect Apple to reveal every single iOS 9 feature on stage during WWDC and don't expect the iOS 9 beta to feature every single change coming with the update. Apple is known for holding features back from the public eye.
We probably won't see the iOS 9 beta confirm every iOS 9 feature for Apple's stable of older devices and we almost certainly won't see it confirm any unique software features coming to the iPhone 6s and iPhone 6s Plus later this year. It's an "S" year for the iPhone which means that these devices could rely on some software tweaks as selling points.
We do expect to see Apple build on its announced features during the beta with tweaks and additions. Just don't expect to see the entire picture before the fall.
iOS 9 Beta Problems (Reasons to Avoid It)
Expect there to be iOS 9 beta problems. There is a reason Apple attaches "beta" to these updates. They aren't finished and often times, they're plagued with bugs. This is why it puts the software into the hands of developers, and now, the public. It wants to weed these problems out before the public release.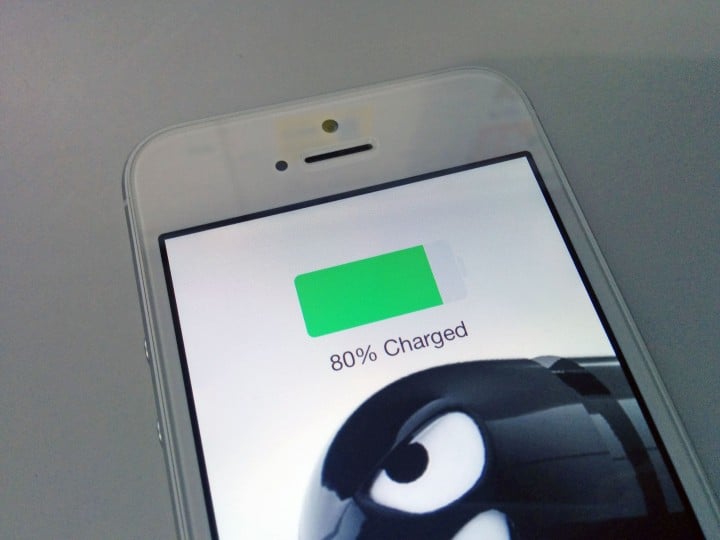 We expect most iOS 9 beta updates to come with their own set of problems so it will be up to you to decide if it's worth a download. For many of you, it won't be.
iOS 9 Jailbreak
At the very least, we'd expect to see and hear chatter about an iOS 9 jailbreak once the update arrives in June. Whether that translates into an iOS 9 beta jailbreak, an iOS 9 jailbreak or both is a difficult thing to predict. The only thing we'll say is that we're expecting to see details emerge in and around the iOS 9 beta release so keep an eye out once the software rolls out.

This article may contain affiliate links. Click here for more details.