iOS 9 & iOS 8.4 Release Date Timeline for iPhone & iPad
Yesterday, at WWDC 2015, Apple confirmed an iOS 9 release for iPhone, iPad and iPod touch. The company also detailed its upcoming iOS 8.4 release, one that will come before the arrival of iOS 9. Armed with new dates, we want to take a look at Apple's iOS pipeline and offer a detailed iOS 9 vs. iOS 8.4 release date timeline for iPhone and iPad.
On Monday, Tim Cook and Apple executives took the stage to address developers in attendance at the company's annual Worldwide Developer conference and those watching the live stream around the world. It was a big day for developers but it was also a big day for iPhone and iPad users because we saw two iOS updates detailed on stage during the two hour keynote address.
iOS 8.4 is the next big update to Apple's iOS 8 operating system and it will be the upgrade that delivers Apple's brand new Music application that includes UI changes, a revamped iTunes Radio, and the company's new Apple Music streaming service that will compete against the likes of Spotify.
Apple's iOS 8.4 update will likely be followed the iOS 9 update that made its debut on stage during WWDC. Apple's Craig Federighi went into great detail about the features and enhancements coming with the iOS 9 upgrade later this year and iPhone and iPad users are extremely excited about what's to come.
These two updates are on two separate release trajectories and today we want to outline exactly what iPhone and iPad owners should expect from the iOS 8.4 and iOS 9 releases. This timeline looks at the key release details for the iOS 8.4 beta, iOS 9 beta and the public iOS 8.4 and iOS 9 releases.
iOS 8.4 Beta
Today, Apple released the four iOS 8.4 beta to developers and the third to those that are a part of the company's Beta Software Program. The iOS 8.4 beta 4 comes nearly a month after Apple released its iOS 8.4 beta 3 update for developers and it comes just a day after the company showed off the update's contents on stage at WWDC.
The iOS 8.4 beta 4 release means that we're one step closer to the iOS 8.4 release date for the public though, according to MacRumors, it appears that the iOS 8.4 beta 4 is still riddled with bugs. The issues reportedly "include an inability to use Siri with iTunes Radio, issues with AirPlay streaming, a lack of station sharing, and more."
What this means is that Apple still has a number of iOS 8.4 bugs to work out before it's able to release the update to the public-at-large.
At this point, we do not recommend the iOS 8.4 beta to iPhone, iPad and iPod touch owners. Not with an iOS 8.4 release date this close. There's too much risk involved. Besides, there's another iOS beta that should be far more appealing.
iOS 9 Beta
iOS 8.4 beta 4 isn't the only iOS beta that's available right now. Apple's also released an iOS 9 beta 1 to those that are a part of the paid developer program.
iOS 9 beta isn't the full update nor is it the finished product but it's certainly going to be tempting for those that want to try out the new operating system well ahead of its public release date.
That said, we've heard that the iOS 9 beta is buggy and most people are probably going to want to avoid it, at least until Apple releases the first public iOS 9 beta.
The public iOS 9 beta will head out to registered Beta Software Program members in July though Apple still hasn't confirmed a specific date. This means that iPhone and iPad users should be able to try out iOS 8.4 before moving to the public beta version of iOS 9.
iOS 8.4 Release Date
The iOS 8.4 release date is expected to land on June 30th, the same day that Apple releases its Apple Music platform. Eddy Cue confirmed the date on stage yesterday and it's the date that iPhone and iPad users should circle on the calendar, especially now that we know there are still problems to work out in the iOS 8.4 beta.
Apple did not release a specific iOS 8.4 release time though we expect it to arrive in and around 10AM PST. So, if you don't see an iOS 8.4 update by 11AM PST, you're probably going to be out of luck.
The iOS 8.4 release will land for all devices running iOS 8. That means everything from the iPhone 6 to the iPad mini 2 to the iPod touch fifth-generation.
iOS 9 Release Date
iOS 8.4 will be out long before the iOS 9 update though it's not clear if we'll see an iOS 8.4.1 update arrive between now and the iOS 9 release. Apple doesn't confirm updates unless they are put into beta or they're announced on stage next to new iOS hardware.
The iOS 9 release date is confirmed for the fall though Apple failed to confirm a specific date for iPhone and iPad users. Not surprising.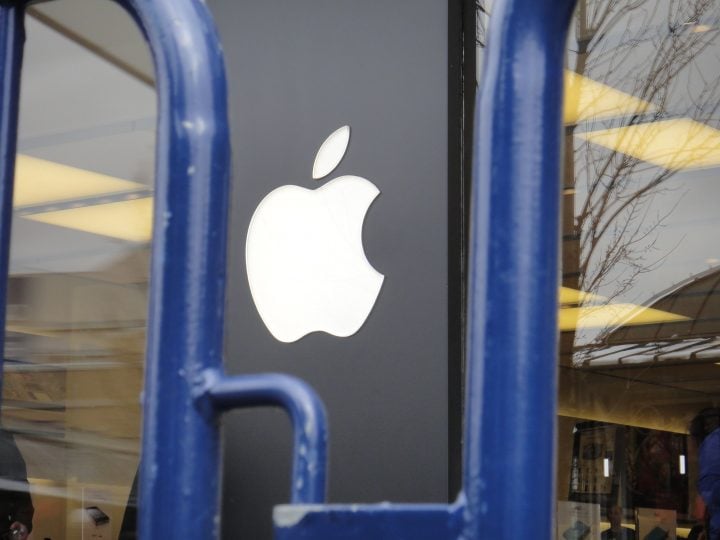 With an iPhone 6s release rumored for September, there's a good chance that we'll see the iOS 9 update arrive sometime in September after a lengthy stint in the company's developer and public beta program.
Nothing is set in stone but Apple likes to release its iPhones in the third week of September. The accompanying iOS update typically comes out a few days beforehand which means that September 16th is a safe bet for an iOS 9 release.
Like the iOS 8.4 update, the iOS 9 update will be released for all iOS 8 devices. Yes, even the iPad 2, iPad mini 1 and iPhone 4s will get iOS 9.
iOS 8.3, iOS 8.4 & iOS 9 Jailbreak Status
We're still waiting for developers to release a new iOS jailbreak. Here's our theory from what we've seen and heard.
There is an iOS 8.3 jailbreak ready to go and we're guessing that developers are waiting for the iOS 8.4 release before releasing it to the public. This way, they can release it as an iOS 8.4 jailbreak if it works with iOS 8.4. If it doesn't, they can simply release it for iOS 8.3. If we're right, then we'll see a jailbreak arrive sometime around June 30th.
As for iOS 9, we've heard nothing. iOS 9 comes with a number of security enhancements and there's speculation that it might be harder to crack. If developers are able to exploit the iOS 9 update, we wouldn't expect a jailbreak to arrive until much later in the beta or after the iOS 9 release.
For those that want the cliff notes, here's the breakdown:
June
iOS 8.4 Beta 4 released
iOS 9 Beta available for developers
iOS 8.4 release date
iOS 8.3 jailbreak possible
July
iOS 9 beta for the public
September
iOS 9 release date possible