iOS 9 for iPhone & iPad: 10 Things to Know Before WWDC
On Monday, Tim Cook and his band of Apple executives will take the stage at WWDC 2015 and deliver a keynote to developers and Apple enthusiasts watching around the world. Rumors point to a number of big announcements including iOS 9 for iPhone and iPad. With WWDC less than a week away, we take an updated look at what you need to know about the iOS 9 release.
As we approach Apple's annual WWDC developer conference, we've heard a lot about what we might see during the company's Monday morning keynote at the Moscone Center in San Francisco. Apple itself hasn't gone into detail but a series of reports and leaks have pinpointed a number of possibilities.
While a new Apple TV 2015 is apparently out, there are a number of products that are apparently in including iOS 8.4, a new streaming music service that will compete with Spotify and Pandora, a new version of OS X for Macs, and a replacement for the iOS 8 update that appeared at last year's event.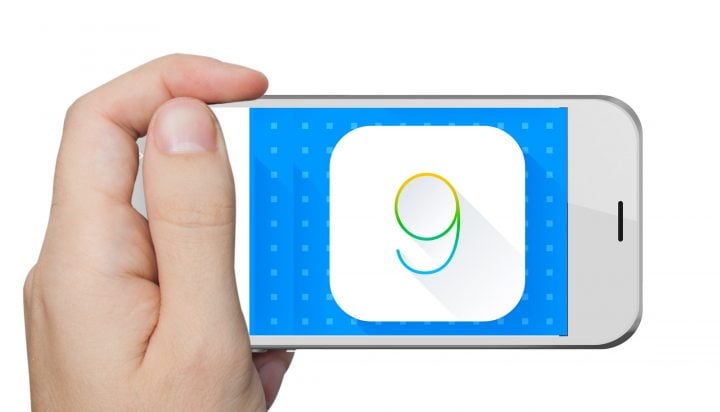 We've seen a steady stream of iOS 9 rumors emerge in recent weeks as Apple's works behind the scenes to improve and replace last year's operating system. We probably won't see the iOS 9 update emerge until Monday's keynote but we've already got a solid read.
With WWDC 2015 on the horizon, there are some things that you'll want to think about over the weekend as we inch closer to the start of a big week for Apple and its developers. Here are 10 things we think you should know about iOS 9 before WWDC 2015 begins.
WWDC 2015 Live Stream
If you're at all interested in iOS 9, and if you own an iPhone or iPad you should be, you'll want to know that you'll be able to tune into Monday's events live as they happen.
Apple will be hosting a live stream of its WWDC 2015 keynote which will provide a way for those of you not in attendance to follow along as the company outlines its new products.
The company will start streaming the event a few minutes before 10AM PST and those tuning into Apple's Live website will need to have "Safari 6.0.5 or later on OS X v10.8.5 or later; Safari on iOS 6.0 or later." In other words, Apple won't support Windows. There will be ways to catch the event on Windows though and we'll outline those closer to the start of the event.
The keynote should last two hours so if you've got meetings or class, well, you know what to do.
It Will Share the Stage with iOS 8.4
At WWDC, Apple will talk about the future of iOS and OS X. iOS 9 is certainly in the cards for the future but so is another iOS 8 update dubbed iOS 8.4.
If you haven't been following along until now, know that Apple has an iOS 8.4 update in beta that's set for release late next month. Rumors point to an arrival the last week of June.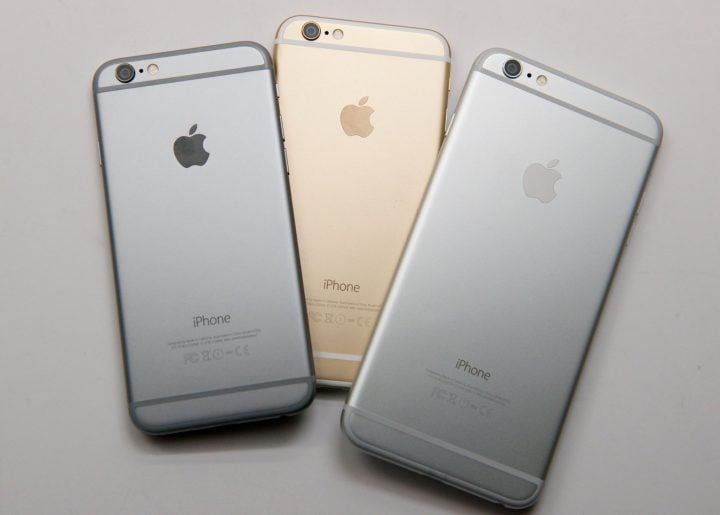 Apple is expected to show the iOS 8.4 update on stage because it's going to tie in with the company's Apple Music streaming music service and the changes that iOS 8.4 will bring to the Music application. Music is coming with a number of new features including a revamped iTunes Radio.
iOS 9 will probably use up most of the spotlight but expect to hear a lot about the iOS 8.4 update as well. If you own an iOS 8 powered device, you'll want to tune in.
iOS 9 Release Date Announcement
There's a very good chance that Apple will announce an iOS 9 release window during the WWDC 2015 keynote.
While we probably won't see Apple confirm a specific release date, we'll probably see it reveal a vague time frame for the update's arrival. Last year, Apple announced that iOS 8 would be available in the fall and we would expect to see something similar from it during WWDC 2015.
iOS 9 release date rumors point to an arrival sometime in the fall after a stint in the company's beta program. We'll almost certainly see iOS 9 rumors pinpoint a more specific time frame once we get closer to September, Apple's well known iPhone launch month.
iPhone 6s
iOS 9 will reportedly tie in with the iPhone 6s release though you shouldn't tune into the WWDC 2015 keynote if you're interested in the new iPhone or the iOS 9 features it will have on board.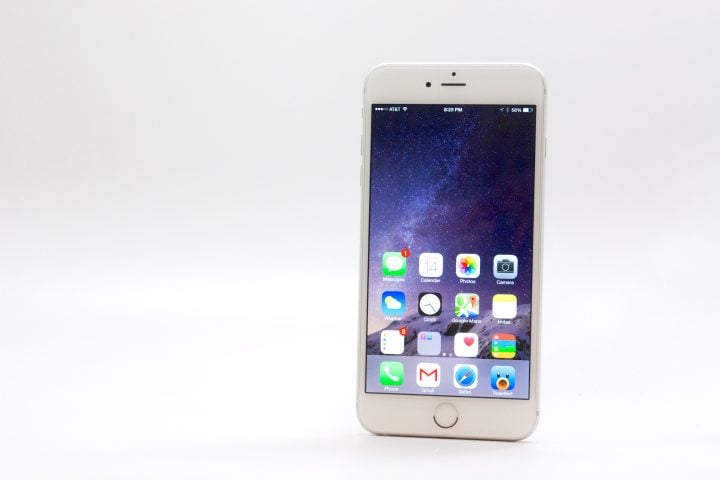 The iPhone 6s release date is rumored for September, per usual, and the biggest detail prospective iPhone 6s users will get out of WWDC will probably be that iOS 9 release window. iOS updates always arrived alongside new iPhone hardware.
Apple's new iPhone is rumored to have at least one unique iOS 9 software feature up its sleeve. iPhone 6s rumors have pointed to a Force Touch enhanced display and iOS 9 will reportedly come with features associated with the change. 9to5Mac believes that the features will be geared towards power users rather than casual iPhone users.
iOS 9 Beta Release Likely
Nothing is confirmed but an iOS 9 beta release shortly after WWDC 2015 is likely. Apple always puts its major updates through a beta process before releasing them to the public though iOS 9's could feature a first.
Earlier this year, Apple introduced a new Beta Software Program that allows members of the non-paying public to test beta software. Before, Apple limited its betas to paid developers. iOS 9 is expected to land for both though it's not clear if it will land for Beta Software Program users right off the bat.
Historically, Apple's released its beta updates right after the keynote address so there's a very good chance that you'll have access to an early version of iOS 9 shortly after 12PM PST.
Reasons Not to Install iOS 9 Beta
The iOS 9 might be open but it's not going to be for everyone. If you somehow manage to get access to the iOS 9 beta on Monday or if you're thinking about trying to gain access, know that there are some reasons why you might want to avoid it. We'll go into more detail on Monday but here are the basics:
You don't want to install iOS 9 beta if you only own one device and you rely on that device for work, etc.
You've having a good experience on iOS 8.3/iOS 8.4. Beta updates are exactly that. They aren't ready for prime time and they usually come with a handful of bugs that affect battery life, app performance and more. Now you see why you shouldn't install if you own just one device.
If you're jailbroken. An iOS 9 jailbreak is looking bleak at the moment and we doubt we'll see one for the beta anytime soon.
iOS 9 Beta: What You Need to Know
If you want to know more about the iOS 9 beta ahead of WWDC, you'll want to take a look at our full rundown of your options and what we expect from Apple on Monday.
You'll See a Ton of Features on Stage…
If you tune into Monday's keynote, you're likely going to see Apple executives detail and demo a number of the features coming with iOS 9.
iOS 9 will supposedly feature transit directions for Maps, split-screen multitasking for iPad, a new look for Siri, a new background, bug fixes and security enhancements, and a new font that borrows from the Apple Watch. It's probably not going to be the dramatic overhaul that iOS 7 was but it should be big.
Apple will likely choose to focus on a core group of features and enhancements rather than detailing everything in full. There's only so much Craig Federighi can talk about in two hours.
…But Not Everything
Know that you probably won't see everything though. Apple often holds back features that aren't ready to be demoed or shown to the public. We already mentioned the possibility of unique iPhone 6s iOS 9 features and it's also possible that other non-iPhone 6s related components will stay behind the curtain.
Apple will likely build on the iOS 9 update throughout the beta but you'll probably have to wait until the iPhone event in the fall for a look at the whole thing.
You'll Know If You're Getting iOS 9 on Monday
Finally, you'll likely know if you're getting iOS 9 on Monday. If Apple releases an iOS 9 beta next week, it will release it for the devices that will support the update.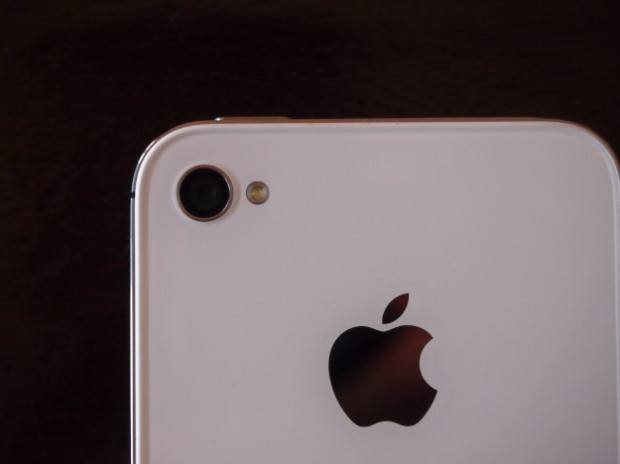 Even if it doesn't release the beta, Apple should confirm the update for the devices getting the software. Last year's iOS 8 update included specifics about the iOS 8 release for iPhone and iPad. iOS 9's press materials should too.
Devices like the iPhone 6, iPhone 5s and iPad Air should get iOS 9 though it looks like older devices like the iPhone 4s and iPad mini will also get the bump up to the new software.

As an Amazon Associate I earn from qualifying purchases.