iOS 9 on iPhone 5s Review: A Week with Apple's Latest
For an iPhone owner, getting a new operating system is the happiest they are all year. There's so much anticipation there. Features are added, and the apps we use get big upgrades. The whole affair is like a holiday; we spend time getting to know the new features Apple has added and decide whether those new changes will add something meaningful to our iPhone experience. Apple released iOS 9 on iPhone 5s and tons more devices last week. I installed it on the first day and have used it every day since.
iOS 9 on iPhone 5s isn't exactly exciting. The iPhone 5s is middle-aged now; it was released in 2013 and doesn't pick up an awful lot of flashy upgrades with this release. There are plenty of nips and tucks though and together they make the iPhone 5s running iOS 9 feel a little more modern.
iOS 9 on iPhone 5s Review – Installation
I noted in iOS 9 on iPhone 5s: Impressions & Performance that I'd ran into a bug trying to upgrade to iOS 9. For a bit immediately after release, my iPhone 5s could see that it needed an updated but wouldn't let me download the update at all. It was frustrating, but an hour later and I was ready to begin the download again and didn't get an error message.
Installation took time, but it worked without fail. Roughly a half an hour after I'd started installing iOS 9 on the iPhone 5s it was done. A welcome screen happily greeted me when I picked up my device.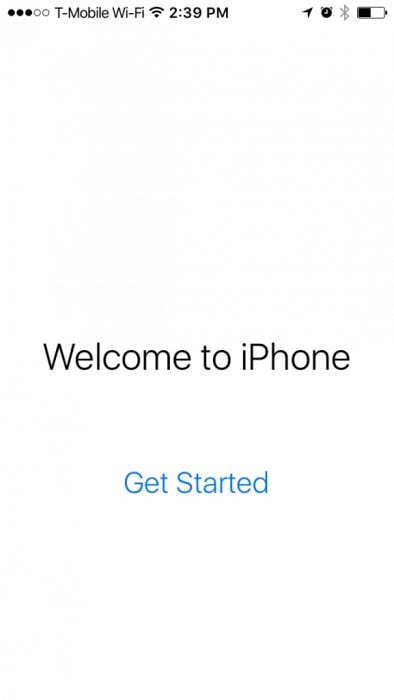 Read: 7 Exciting iPhone 5s iOS 9 Features
What started out as an eventful iOS 9 on iPhone 5s installation turned into something more routine. There were no issues, no big problems that kept me from getting the latest software from Apple on my device. At least on my iPhone 5s, the installation was picture perfect.
iOS 9 on iPhone 5s Review – Features
For iOS 9 Apple is back to its old tricks. For years after it introduced apps, it stuck to big-name upgrades with a smattering of new features. These releases didn't have one huge, gaming changing feature – sans Siri. What users got was a small evolution of what'd been there before. Together they amounted to a better experience.
iOS 9 on iPhone 5s is like that. Apple has stuck to one theme really. It knows that smartphones are getting more sophisticated all the time. The company is hoping that iOS 9 will make an iPhone easier to manage and better at contextual assistance.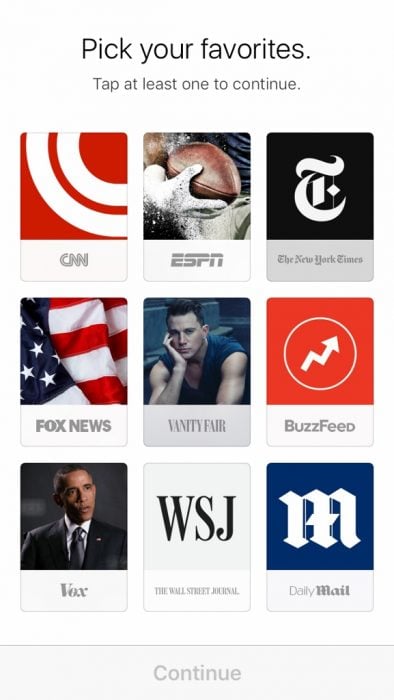 Swipe right from the Home screen and there's a new area that populates based off your usage happens and what you like to do. Siri is smarter at reminders and has an entire screen that lets her assist users. Siri Suggestions automatically populates with apps and contacts that you frequently use and contacts you converse with regularly. After spending a week with the Suggestions panel I'm ready to declare it a rare miss for Apple. My panel regularly was right about the apps I wanted to use, but they were already on the first page of my Home screen. I wasn't too impressed with the Nearby quick searches for maps either.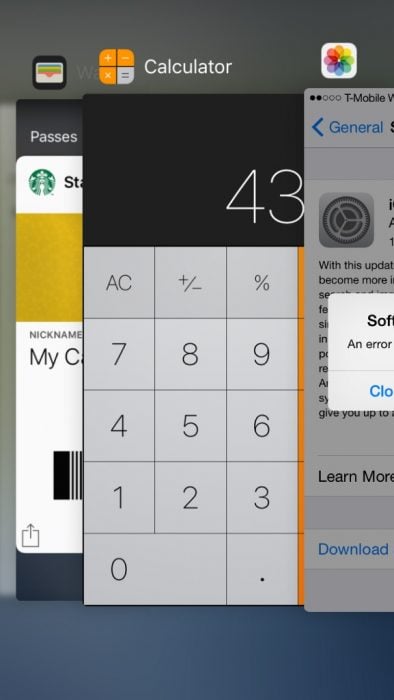 I've been more impressed by Siri's ability to search across different apps. Siri now deep dives into Contacts, Apple Music, Wikipedia, Mail and Calendar. Apple also improved her reminders functionality with contextual reminders. Phrases like "remind me to pick up bread from Kroger," work flawlessly. She simply uses GPS and Maps to learn where I am.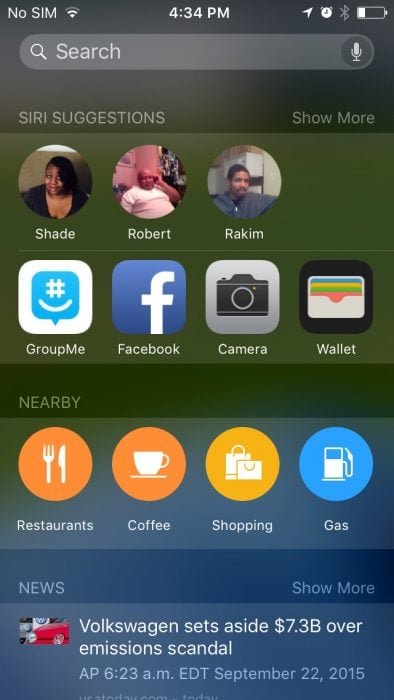 Apple Pay is now simply Wallet and there's a refresh app switcher too. News turned out to be a huge disappointment for me, though. News collects and categorizes content from big name publications like Vanity Fair and The New Yorker, but I don't really see where it eclipses any third-party services like Pocket, for example. The recommendation engine contained within the app is solid, I'll give Apple that.
Notes picks up handwriting support, though I shutter to think how anyone would use it with just a finger on the iPhone 5s' screen.
The iPhone 5s doesn't get the moving pictures features that the iPhone 6s and iPhone 6s Plus will have when they launch. The screen is too small for Apple to include the new app multitasking options available with iOS 9 on the iPhone too.
iOS 9 on iPhone 5s Review – Bugs & Performance
Without any huge upgrades for anything other than Siri, whether you should download iOS 9 on iPhone 5s comes down to bugs and performance. Luckily, I'm not seeing big changes in either. Bluetooth connectivity is as solid as its ever been. Call quality and network performance are solid too.
My iPhone 5s still last from morning to evening, the same as its done since I purchased it running iOS 7. I'd expected the new location aware activities to effect battery in some way, but they don't. I'd also expected a few bugs and maybe a broke app or two, but I'm not seeing that either. I feel like loading the iTunes App Store now takes a bit more time than it did before, but that's hardly a big issue.
Read: iOS 9 Release: 5 Things to Look For Now
iOS 9 on iPhone 5s Review – Should You Install?
If you haven't jailbroken your device, go ahead and download iOS 9 on iPhone 5s. I'll level with you, it's not the most exciting of updates. The enhanced Siri capabilities are pretty good though, and refreshed apps for Maps, Wallet and even News are fine for what they are: slight evolutions of things that already existed.
Of course, that cuts both ways. There's no single feature here so must-have that you need to abandon a jailbreak to install it.

This article may contain affiliate links. Click here for more details.