iOS 9 on iPhone 5s Upgrade: Impressions So Far
iOS 9 on iPhone 5s is finally here. After teasing its latest operating system update and letting users test it on their devices for months, today Apple finally released the latest version of its smartphone operating system. The iPhone 5s, being a relatively new device with some life left in it, it isn't on the list of iPods, iPhones and iPads not getting the update. In fact, chances are anyone with an iPhone 5s near them can get in the device's settings and get the update immediately.
The iOS 9 update includes a new app, tons of new features and big upgrades to pre-existing apps that people use every day. Newstand is gone and its place is the News app. Apple Maps offers transit directions, making it infinitely more useful in areas where car directions aren't as important as catching a train, bus or subway. There are even some slight visual tweaks.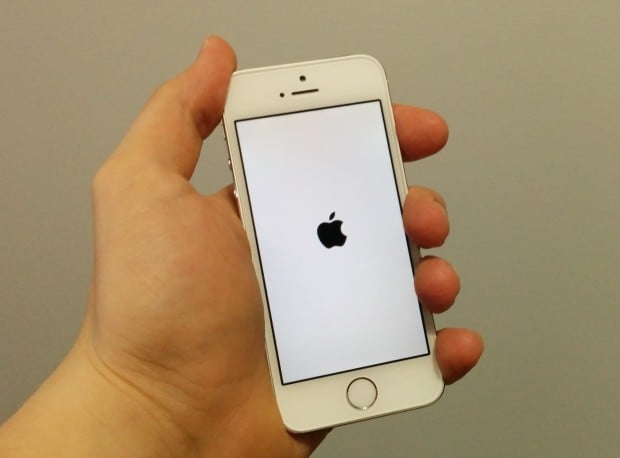 Here's how iOS 9 on iPhone 5s is working out for me and what you can take away from my experience thus far.
iOS 9 on iPhone 5s Upgrade: Installing the Upgrade
Apple practically invited the smooth update process for smartphones. For years, owners of the iPhone, iPad and iPod Touch were able to count on the company to deliver big changes smoother than any of its rivals. Apple's winning stream came to an end when it launched one major update to iOS that broke calling and messaging for some. I'm happy to report that iOS 9 on iPhone 5s didn't break anything once I got it installed. Getting the install going turned out to be the real problem.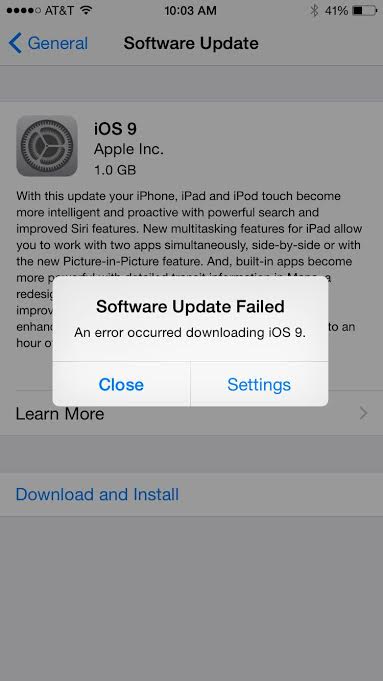 Read: iOS 9 Software Update Failed Error Plagues Release
For the first hour it was available I wasn't able to download the iOS 9 on iPhone 5s update at all. I followed the normal procedure for updates. I went into the General Settings, to my iPhone 5s to install the update. Instead of getting the update I got an error message informing me that the "Software Update Failed." Other than linking me to settings and clarifying that an error had occurred trying to download iOS 9, my iPhone 5s didn't provide any more information.
Read: How to Install iOS 9
I figured that this had something to do with millions all hitting Apple's servers at the same time. When I tried again an hour later the download worked. After 20 minutes I had the update downloaded and I agreed to Apple's Terms of Service. Roughly another half an hour later I had the iOS 9 on iPhone 5s upgrade ready for me to explore.
iOS 9 on iPhone 5s Upgrade: New Features
iOS 9 on iPhone 5s has plenty of visual tweaks. Icons for Wallet and a few more apps have changed. The multitasking menu that you get when you press the Home button twice ditches the interface it had before in favor of a stack of cards that flows from left to right with the swipe of a thumb.
The update doesn't do a lot to change the look and feel of iOS itself, but basically improves all the scenarios in which you'd use your iPhone 5s. Notes syncs across devices and lets users scribble with their finger or a stylus. The new Notes app was the first thing I tried and it worked just as Apple promised.
News is another upgraded app. When you first open the app Apple asks for your preferences on media outlets and topics. It then pulls down articles from your favorite sources automatically. It also asks you if you'd like to get emails about interesting articles.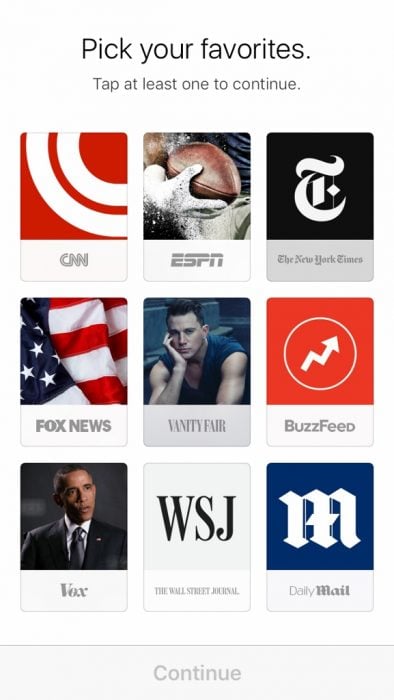 Strangely, I was most excited for new battery options. With iOS 9 on iPhone 5s you can finally put your iPhone into a mode that saves battery life and puts your apps in their place. Available from the Settings app, the Battery area has a Low Power Mode switch and a detail breakdown of which apps and activities are killing your battery life faster. As a part-time Windows Phone user, I appreciate that Apple finally added them.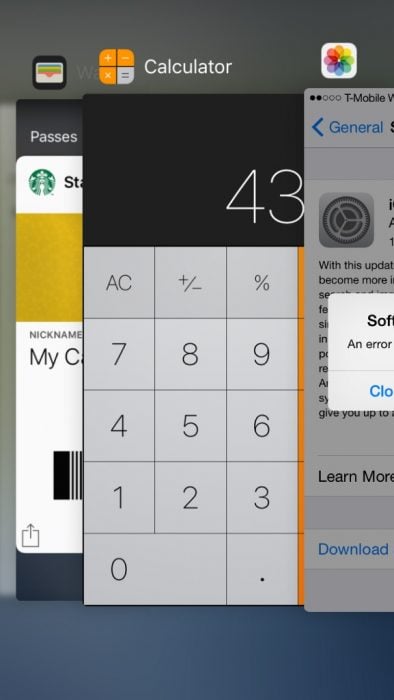 Windows Phones also have Cortana, and Siri can finally compete with the iOS 9 for iPhone 5s update. Siri now lets iOS 9 users set reminders based on time or location. I told Siri to "remind me to call the bank in five minutes and she did." Swipe down on the home screen and Siri suggest apps and can search media on your device. These app suggestions are based on your habits. Because I'd gotten so many GroupMe messages, that app was first on the list. Swiping right on the Home screen had me looking at the contacts of the people I communicate with most.
There are dozens more features. GottaBeMobile already has a detailed review of the entire operating system here.
Read: iOS 9 Review – Should You Upgrade?
iOS 9 on iPhone 5s Upgrade: Bugs
Roughly five hours of solid use so far, and I've yet to run into a serious issue in iOS 9. Almost everything works fine.
I say almost because, after the update I did notice that my iPhone 5s screen seemed to be more aggressive about dimming its screen. Depending on your situation, some would argue that's not a bug at all.
I listened to music using Apple's streaming service, connected the iPhone 5s to my car and tried every app and game I'd normally launch. The update didn't break anything I have installed. It'll definitely break any jailbreak that you might have on your iPhone 5s though.
iOS 9 on iPhone 5s Upgrade: Should You Install?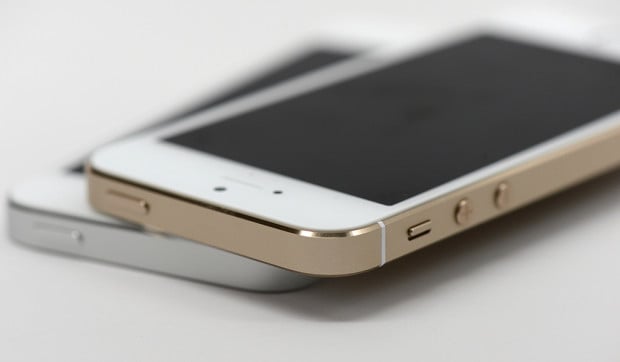 There's a lot to appreciate in the iOS 9 update for the iPhone 5s. The battery saving settings are great, and the updates to Siri are well appreciated. Certainly there are no changes big enough to warrant not installing the update.
If your device is jailbroken I'm not really seeing an awful lot that make you want to give up the features you jailbroke your device for.

This article may contain affiliate links. Click here for more details.