iOS 9 Release: 10 New Details
As we get closer to the fall, we get closer to an iOS 9 release date for iPhone, iPad and iPod touch. We also continue to see new details about iOS 9 release emerge. We've seen a ton of new information arrive this week and today we take a look at a few new and exciting iOS 9 release details.
The weeks leading up to Apple's WWDC 2015 were full of rumors about the iOS 9 update and its release. At the WWDC keynote, Apple confirmed many of these rumors with an iOS 9 announcement that included details about the update's features and details about the iOS 9 release date.
The iOS 9 release is confirmed for the fall and it will be coming to all iOS 8 users. Owners of the iPhone 4s, iPad 2 and original iPad mini will be making the move from iOS 8 to Apple's brand new operating system. For the iPhone 4s, this will be its fourth major update.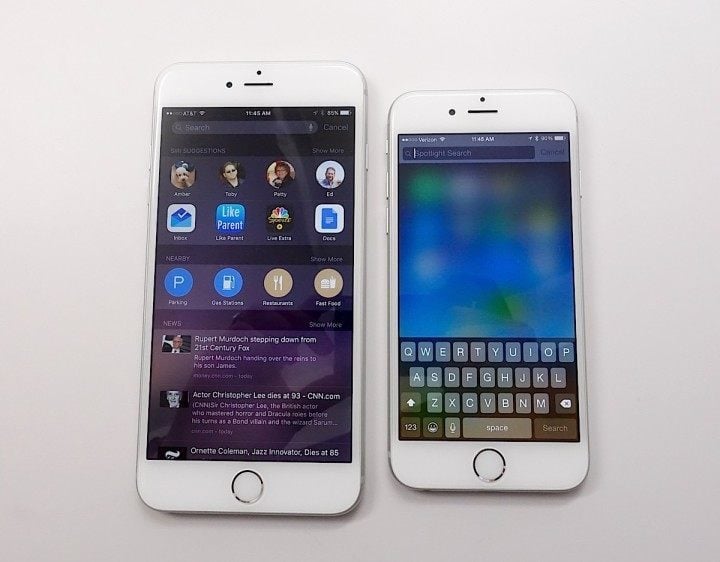 Since launch, we've seen a number of important, and exciting, iOS 9 release details emerge. Some of these have been thanks to rumors, others thanks to the iOS 9 beta that Apple has going on for developers and the general public.
This week, the iOS 9 update has been especially active thanks to rumors and thanks to a brand new iOS 9 beta release for the Beta Software Program and developers. With all of that in mind, we want to take a look at some of the things iPhone, iPad and iPod touch owners need to know about the iOS 9 update and release date.
iOS 9 Release Date
At WWDC, Apple confirmed the iOS 9 release date for the fall. It did not, however, confirm a specific release date for iPhone, iPad and iPod touch.
We still don't have an exact iOS 9 release date to share but thanks to some credible evidence, we've been able to wittle the iOS 9 release window down a bit for those looking to make the jump from iOS 8 and below to iOS 9.
Apple has a tendency to release its new operating systems right before it releases new iPhone hardware running said operating system. So, there's a very good chance that the iOS 9 release date will come shortly before the iPhone 6s release date.
iPhone 6s release date rumors have started to narrow and it's looking like the company will release the new iPhone sometime between September 8th and September 28th, the latter being the last day of Apple's fiscal year.
The latest iPhone 6s release date rumor comes from the respected KGI Securities analyst, Ming-Chi Kuo. Kuo believes that Apple will ramp up iPhone 6s production in late August ahead of a mid-September iPhone 6s release. This lines up perfectly with that iPhone 6s release window and it means that an iOS 9 release date in September is probable.
At this point, there's no reason to expect an early iOS 9 release date in August.

As an Amazon Associate I earn from qualifying purchases.