iOS 9 Release: What We Learned in May
Over the past month, we've seen a number of iOS 9 release details emerge giving us an early glimpse at the update that's expected to replace iOS 8 and iOS 8.4. With May coming to a close, we want to take a look at a few things we've learned about Apple's still unannounced iOS 9 update for iPhone and iPad.
Five months ago, iPhone and iPad users were focused in on iOS 8 and the iOS 8.2 update. These days, their attention is fixated on three iOS updates including iOS 8.3, Apple's confirmed iOS 8.4 release and the rumored iOS 9 update for iPhone, iPad and perhaps iPod touch.
iOS 8.3 is Apple's most current version of iOS though its days are clearly numbered. iOS 8.4 is in the company's beta program for developers and Beta Software Program testers and its expected to arrive with a slew of music features sometime in the next few weeks. iOS 8.4 isn't the only iOS update that iPhone and iPad users are excited about though.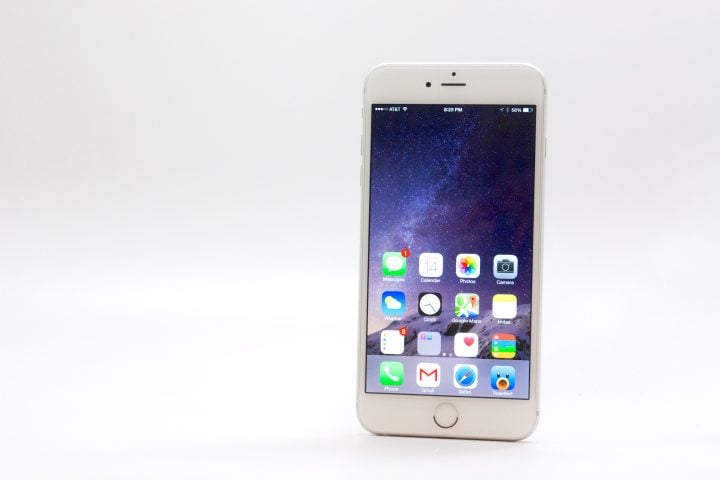 In the past three weeks, we've seen iOS 9 rumors explode. We've seen iOS 9 rumors detail everything from the update's features to the iOS 9 release date. We've even started to hear a whole lot about the iPhone 6s, Apple's rumored replacement for the iPhone 6 (and iPhone 6 Plus).
While nothing is confirmed, we've learned a lot about Apple's upgrade pipeline. With June and WWDC nearly here, we want to take a look at the most important things we learned about the iOS 9 release in May.
WWDC 2015 Keynote & Live Stream
Apple hasn't confirmed anything yet but it's clear that WWDC 2015 will serve as the launch pad for iOS 9 and a number of other products including iOS 8.4, a new update for OS X, a new streaming music service called Apple Music, and more.
Earlier this week, Apple finally confirmed its June 8th keynote which will start at 10AM and last until Noon PST. The company will be hosting a live stream of the keynote which means that iPhone and iPad users interested in iOS 9 will want to tune in to its announcements.
iOS 9 Beta Details
Nothing is confirmed but iOS 9 rumors point to the release of an iOS 9 beta ahead of the software's public release. The iOS 9 beta is rumored to be coming to developers first, followed by a release for those in Apple's new Beta Software Program.
Apple typically releases its beta software shortly after its keynote address which means that an iOS 9 beta release date could potentially land on June 8th.
IMZDL.com recently told Gotta Be Mobile what to expect from a public iOS 9 beta stating, "I can't be certain about anything, Apple has been slowly improving the way they handle betas. My thoughts are the same as OS X Yosemite, Apple will release a public beta after the 3rd developer beta to the first 100,000 people. Our plans are still the same, we plan to continue as every other year and get everyone the developer betas as they come out."
We're expecting an iOS 9 beta and you should too.
iOS 9 Release Date Probably Isn't Close
An iOS 9 beta release is probably close but a public iOS 9 release probably isn't.
Apple's iOS 9 release date is rumored for the fall. A specific date hasn't been called out yet but given the rumors about the beta and the iPhone 6s release, there's a good chance that it will arrive months after its debut. This way, Apple and its testing partners have time to polish its features and get rid of many hero level bugs.
With a release rumored for later in the year, there's a good chance Apple will be light on the specifics during its keynote. Still, we should see the company confirm the software for later this year or for the fall.
iOS 9 Could Be Huge for the iPad
Last year, iOS 8 rumors hinted at split-screen multitasking for iPad, a feature that would catch the iPad up with top slates like the Microsoft Surface and Samsung Galaxy Tab S. As we now know, Apple failed to show off the feature during the event and it did not show up in iOS 8.1, iOS 8.2 or iOS 8.3. 2015 could be the year that iPad users finally get real multitasking though.
iOS 9 rumors in May have suggested that Apple's developed a split-screen multitasking mode that will support both half and thirds window views. It appears as though it will depend entirely on the apps and what they'll support. According to the rumors, the iPad screen will be able to either display "two different apps side-by-side, or multiple views of the same app."
The feature isn't confirmed but if it's real, and it very well could be, it could make for a big iOS 9 iPad release and the release of Apple's rumored 12-inch iPad Pro.
iPhone 6s & Force Touch
Apple always releases new iOS software alongside new hardware and in May, we've heard a whole lot about the phone that's supposedly coming alongside iOS 9.
iPhone 6s release date rumors have hinted at a release in August or September, a window that falls in line with many of Apple's previous iPhone releases.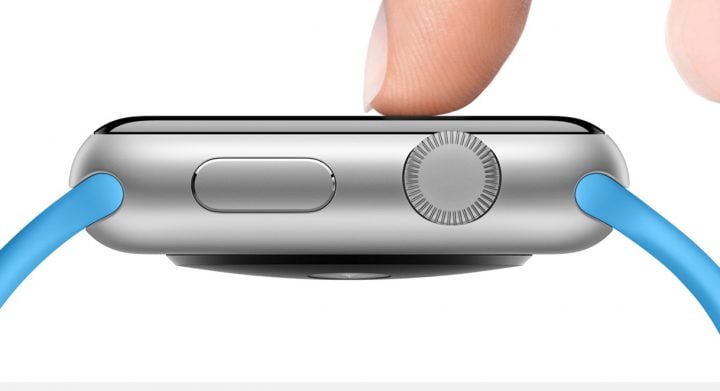 We're in an iPhone "S" year which means that we could see Apple use iOS 9 features to help sell a device that doesn't come with a drastic redesign. Already, rumors are pointing at some unique features that could play a big role in the iPhone 6s' release later this year.
A new report from 9to5Mac, which has a healthy track record when it comes to iOS rumors, claims that Apple's "Force Touch" technology will come to the iPhone 6s and iPhone 6s Plus. From 9to5Mac:
Apple has designed iOS 9 to be Force Touch-ready and is working to let developers integrate Force Touch into App Store apps.
Force Touch technology can determine the action a user wants to perform based on the strength of a tap. Apple built this into the Apple Watch, the new MacBook and the MacBook Pro Retina and it's rumored to have it on tap for the iPhone 6s, iPhone 6s Plus or both. And that's just one reason why the new iPhone 6s display could blow consumers away.
Key iOS 9 Feature Could Be Limited
One of the more interesting iOS 9 features is the rumored Transit Maps for iOS 9. Transit Maps were rumored ahead if iOS 8's release but it now looks like they will finally make an appearance inside Apple's latest update.
According to 9to5Mac's Mark Gurman, Transit Maps will make it into iOS 9 for the first time though the release might be limited in scope. Gurman claims that "Apple's Transit service will only support approximately a half-dozen cities across the United States, Canada, and Europe, in addition to China."
In the United States, Apple is reportedly planning to launch the service in San Francisco and New York before pushing it live in other parts of the country. Los Angeles, another major metropolitan area, apparently is low on the list of Apple's priorities. Sorry Metro users.
Some Features May Not Make the Cut
We've also learned that some iOS 9 features may not make the cut. For instance, the iPad's split-screen multitasking feature may not be released with the first release of iOS 9. Apple's reportedly developed it for the larger 12-inch iPad Pro and we typically don't see iPads arrive alongside iPhones. It looks like the feature is coming but we may have to wait.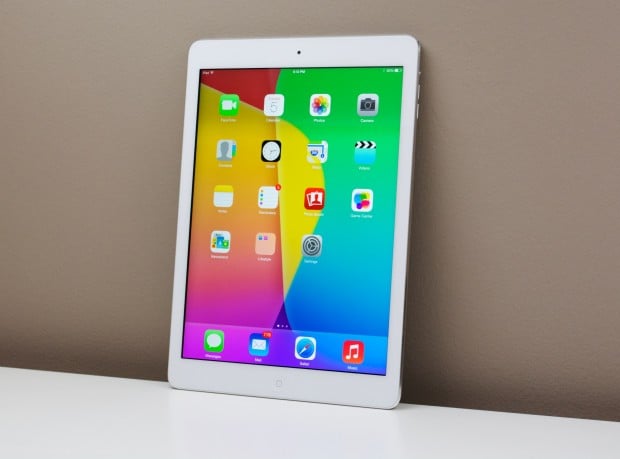 Gurman also says that another big iPad feature, a feature that allows multiple user accounts, is in the pipeline for iOS 9 but may not make the cut at first.
As of earlier this year, Apple had planned to ship multiple user support in iOS 9, but sources now indicate that the feature has been pushed back from its planned WWDC Keynote debut and is unlikely to be ready for iOS 9.0 this fall. However, the feature is still in simultaneous development with iOS 9 as Apple executives believe it to be critical to the enterprise and education sectors. Consequently, it could be released later this year as a .1 or .2 upgrade to iOS 9, alongside the "iPad Pro," or next year.
There are tons of other iOS 9 feature rumors including whispers about Siri, font changes and more. And while the rumors are credible, we know Apple and it's possible that it will trim what we see at WWDC and this fall with the first major iOS 9 release for iPhone and iPad.
iPhone 4s iOS 9 Update
According to 9to5Mac, Apple has "restructured its software engineering process to better support older hardware." He claims that Apple might even release the iOS 9 update for the iPhone 4s, a device that was released in 2011. That's big for the iPhone 4s and it's big news for all iPhone users. For instance, it means that devices like the iPhone 5 could live past iOS 9.
iOS 9 Jailbreak Could Prove Difficult
We also learned that an iOS 9 jailbreak could be a difficult thing to accomplish.
iOS 9 is rumored to have a ton of new security enhancements. And if these pan out, it could mean that even administrative-level users won't be able to access certain protected files on iOS devices. This includes files that jailbreak developers need access to in order to exploit iOS and create a jailbreak.
Jailbreak developers have always found a way around Apple's iOS security features though iOS 9 and its features be even trickier than usual.

As an Amazon Associate I earn from qualifying purchases.