iOS 9 Reveal Date Possibly Set for June 8, 2015
iOS 8 has yet to release to the public, but Apple seems to be planning ahead for iOS 9, as the company has apparently booked a date for WWDC 2015 where it could reveal iOS 9 to the public.
According to the Moscone Center website, there's a "corporate event" taking place from June 8, 2015 to June 12, 2015. Considering that is the time of year when Apple hosts its annual WWDC developers conference, it makes sense that this "corporate event" is actually WWDC 2015.
Plus, Apple has always used Moscone Center for its larger events, and we don't think that the Cupertino-based company would change that up next year, so it's very likely that WWDC 2015 will take place from June 8 to June 15.
With that said, Apple's WWDC keynote would take place on June 8, and this could be the day when the company unveils iOS 9 to the public. Over the last several straight years, Apple has used its WWDC keynote to unveil the latest version of iOS, so it would make sense that iOS 9 would be the main event next year.
Furthermore, we could see the official announcement of the next version of OS X, although we don't think it will be a major version, since Apple essentially took OS X Yosemite and overhauled completely with a new design and a ton of new features. We're guessing it'll be a lot like the upgrade from OS X Lion to OS X Mountain Lion, where the overall design stays the same, but there are a few more new features that Mac users can look forward to.
Of course, we won't get official word from Apple as far as when it will host WWDC 2015, since the company likely won't announce the event until next year anyway, but this little gem nestled inside of the Moscone Center's website is about as much proof as we would need.
Obviously, WWDC 2015 is way far off in the future that we shouldn't really even be thinking about it yet, as Apple still plans to announce and launch a handful of new products, including the iPhone 6, new iPads, and the public launches of iOS 8 and OS X Yosemite that will come in the fall.
It's possible that the generic "corporate event" name for the dates between June 8 and June 12 could possibly be something completely different than WWDC, but based on last few years, this seems to definitely point towards an Apple event. Again, the company won't likely officially announce WWDC 2015 until we're a couple months into 2015, so we'll have to be a patient until Apple makes the event official.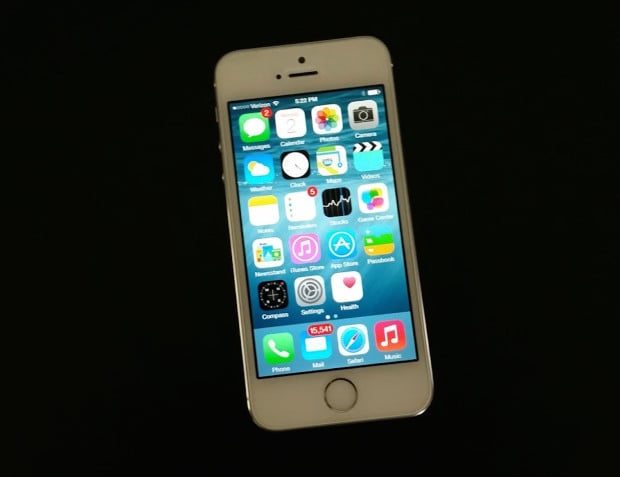 iOS 8 and OS X Yosemite were the stars of WWDC 2014, which took place earlier in June. iOS 8 sports the same overall design of iOS 7, but includes a handful of new features, including improved notifications, better camera software, new features added to iMessage, and seamless support between OS X Yosemite called "Continuity" that allows iPhone users to answer and receive phone calls on their Macs, as well as send and receive SMS text messages on their Macs, alongside iMessages.
iOS 8 will most likely hit the public at some point in September alongside the launch of the iPhone 6, while OS X Yosemite will probably release to the public sometime in October, similar to last year's release timeline with iOS 7 and OS X Mavericks.
Of course, it's entirely possible that Apple could shake things up with its release schedules, but seeing how the company has been fairly consistent over the last few years when releasing new products, we wouldn't be surprised at all to see Apple stick with past traditions.